 About
the Event
15th Annual CEE Retail Awards
e-Retail & Innovation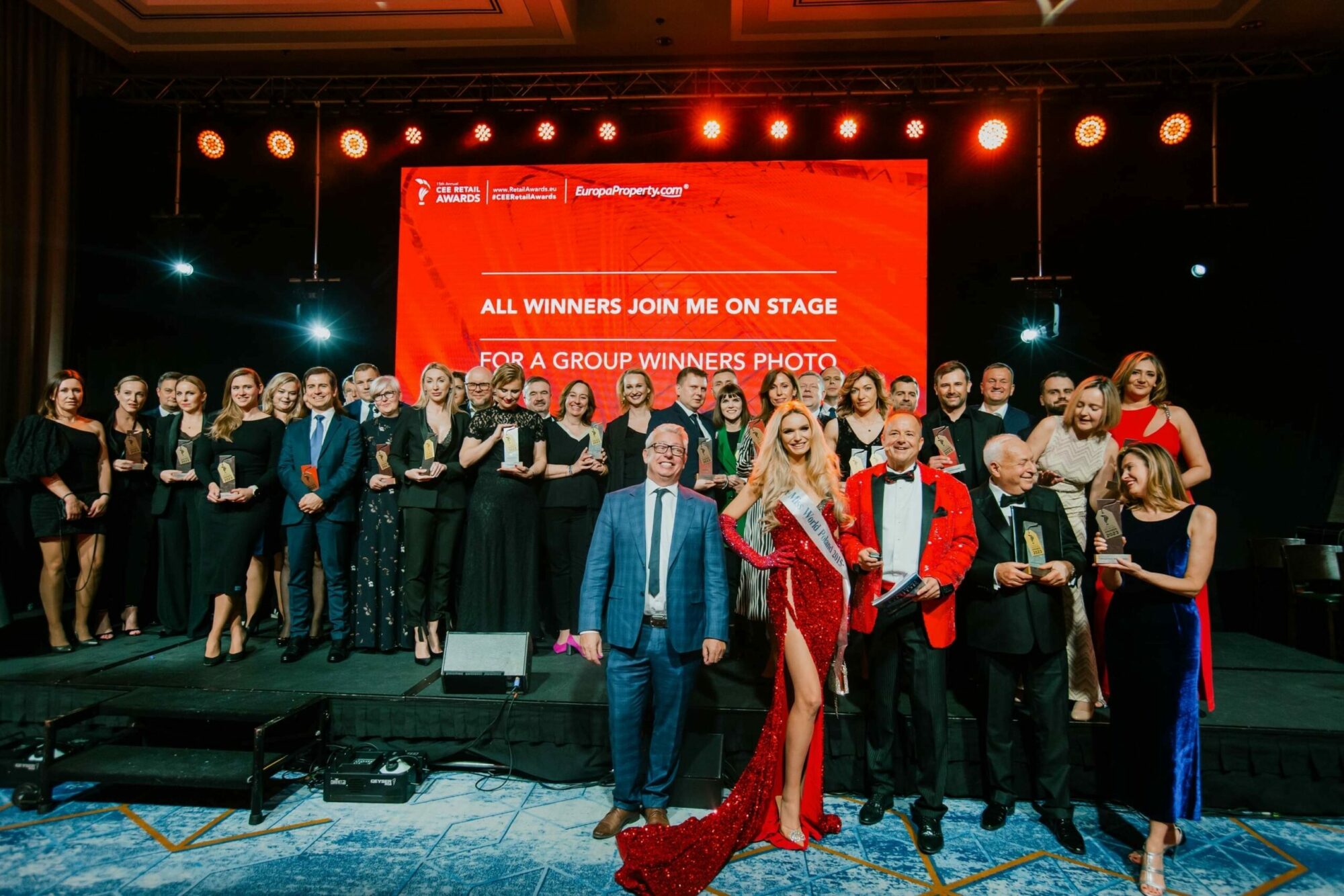 The CEE Retail Awards is the region's premier awards show and experience celebrating the retail industry. Widely recognised as the market benchmark for retail success in Central and Eastern Europe, EuropaProperty is proud to host and present the 15th annual CEE Retail Awards Gala. This eagerly anticipated occasion will take place LIVE & ONLINE on February 9th, 2023, at the Intercontinental Hotel in Warsaw.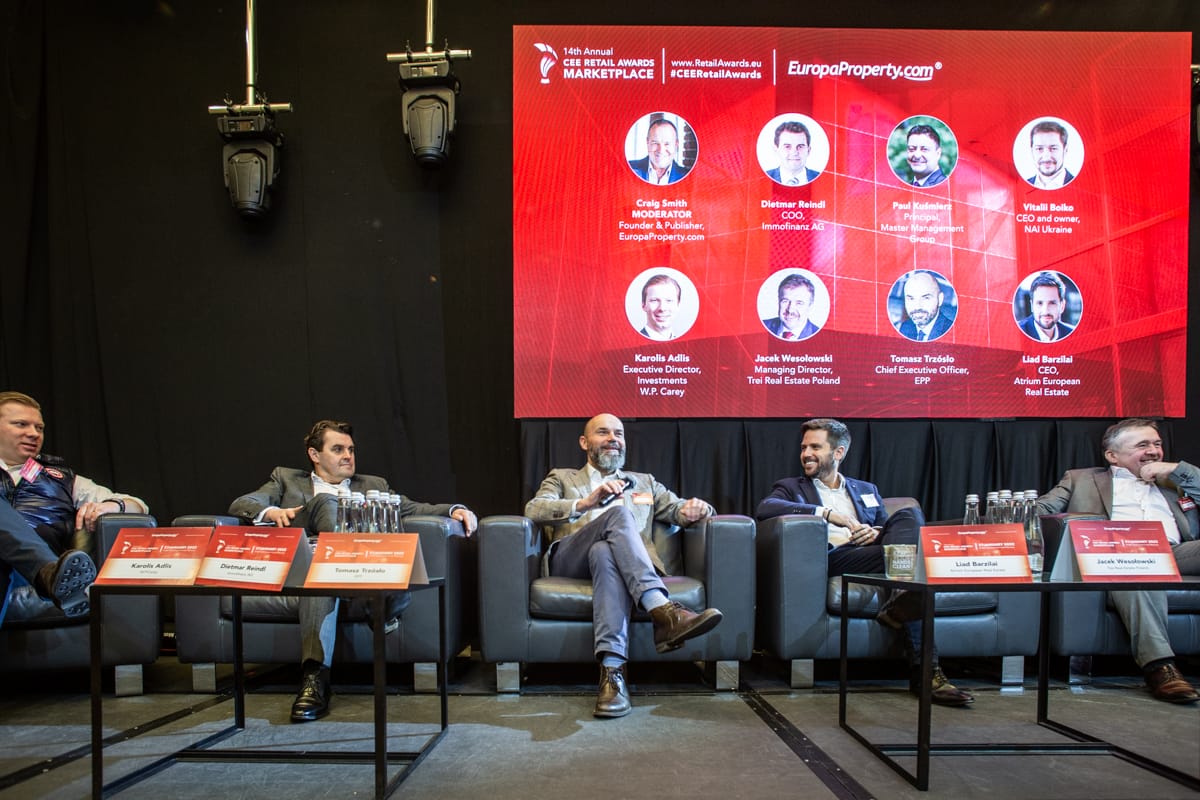 The Flagship Retail Event for the Region
The CEE Retail Awards is dedicated to today's new look networking environment and delivers a professional platform for deal-making, relationship-building, and one-on-one or group discussions on the evolving retail investment and development opportunities that are presenting themselves to the market.
The event opens with the CEE Retail & CEO Networking Forum, a series of discussion panels covering all hot topics and relevant issues for today's dynamically evolving retail sector. The Retail Forum provides an opportunity to hear from some of the retail market's leading thought leaders, as well as opportunities to discuss and explore the retail industry's most important topics.
STAY CONNECTED
This event consists of forums, networking, a retailer platform, an awards gala, and an online Retailer Networking Platform, as well as providing an excellent opportunity to make new contacts and renew existing business relationships on a professional networking platform.
These are unprecedented times and EuropaProperty is fast becoming a multidisciplinary enterprise with an array of mediums to help the industry move forward. Therefore, The CEE Retail Awards is active and available to attendees and sponsors to utilize immediately.
E-RETAIL & INNOVATION
Meet the most active retailer, innovators, e-retailers, investors, developers, bankers, asset managers, and CRE professionals active or looking to enter the region. With over 600 directors – local, regional and international participants – this event is not to be missed.
As a backdrop to the whole event is the Retailer Networking Platform, an online marketplace where developers and retailers can meet to discuss, formulate and make deals.
KEY RETAILERS
At the awards gala, retailers, real estate companies, projects and individuals will be presented with awards of acknowledgment by the industry for their contribution to the development of the retail commercial real estate market in the region.
EuropaProperty is expecting more than 600 participants including over 100 retailers doing business or planning to do business in the region. This two-day event is subject to considerable media coverage with local and international media present. This ensures participants, companies, and award winners, an extra opportunity to publicize themselves and of course the retail sector throughout the whole of Central and Eastern Europe.
Event Schedule
26 January
CEO Networking & Business Breakfast (full buffet)
Including fresh juices, omelettes, waffles, Polish pancakes and a wide assortment of international and local morning delicacies – CEO speed networking – each person in the room has 30 seconds to introduce themselves and their company.
How do you comply with ESG regulations in a shopping mall?
Centre managers are struggling to increase footfall and maintain a high level of services and maintenance while simultaneously deploying a strategy to keep service charges low and avoid unnecessary energy consumption.
ESG compliance often is perceived as an additional burden on top of the daily tasks while it offers solutions.
Hubert Abt, CEO and founder of workcloud24 presents some results from workcloud24 latest market report about ESG-Compliance in real estate.
Hubert Abt
CEO and Founder of workcloud24
Retail investment and development
The retail market continues to face many challenges and is evolving at an increasing rate. For example, momentous growth and innovation can be seen with bricks-and-mortar and e-commerce converging even more. However, the current e-commerce onslaught and the fallout from the pandemic and ongoing financial and geopolitical struggles are hitting retail hard.
Discussion Points: What is the investment and development outlook in the short to medium term? Where are the opportunities for retail and shopping centres development? How can retail portfolios evolve and sustain competitive rental values? What are the biggest challenges faced by investors and developers in the region? Will market conditions and activity levels become more stable? How is the current economic climate impacting the sector? Will the availability of credit financing remain unchanged? Where are the new investment opportunities? What are the alternatives, and where are the opportunities?
Craig Smith (Moderator)
Publisher, EuropaProperty.com
Winston Norman
Editorial Director, EuropaProperty.com
Paul Kuśmierz
Principal, Master Management Group
Karolis Adlis
Executive Director, Investments, W. P. Carey & Co. Limited
Wolfgang Molnar
Executive Director, Erste Bank
Jacek Wesołowski
Managing Director, Trei Real Estate Poland
Marcin STOKOWIEC
Development Director, NHOOD
COFFEE & NETWORKING BREAK
"Branding yourself for success."
What branding strategies are best to attract your ideal client? What are the pitfalls to avoid? How can we brand ourselves to create high impact?
Olivia Igwe
Owner, Olivia Igwe International
Meeting the retailers – what are their plans for 2023 and beyond?
The accelerated retail evolution is bolstering the demand for well-located retail space. What is now needed for shopping centres, retail parks, high streets, outside malls and stand-alone convenience stores?
Discussion Points: What types of retailers are expanding into traditional shopping centres? How much new space and what type of space will be required in the short to medium term? Logistics real estate is also benefitting from this accelerated transition into e-commerce. How will e-fulfilment supply chains keep pace with the continued double-digit online sales growth happening across Europe? With the ever-changing e-commerce and infrastructure needs what is on the horizon for development, fulfilment and logistics needs?
Craig Smith (Moderator)
Publisher, EuropaProperty.com
Winston Norman
Editorial Director, EuropaProperty.com
Angelus Bernreuther
Head of Investor Relationship Management, Kaufland
Nino Stepinac
Development Manager, JYSK
Katarzyna Myjak
Leasing Manager, H&M Group
Leon Goldwater
CEO, We Are POP UP
CEO NETWORKING & BUSINESS LUNCH
A time for networking with speakers, sponsors and attendees over a buffet-style lunch, liquid refreshments and tasty desserts.
Welcome reception in the Intercontinental Hotel Foyer
15th Annual CEE Retail Awards Gala
Five-Star Awards Ceremony and Dinner beamed live from the Intercontinental Hotel. Our state-of-the-art gala night production will push the boundaries of technology and live entertainment to bring you an awards experience like no other. We encourage all attendees to maximise this special occasion as we announce the winners and thank the sponsors.
Late night networking and entertainment, WHISKEY & COGNAC LOUNGE
Awards Categories
Submit your company in the following categories
Jury
Dieter Knittel
Head of CEE Real Estate Finance International
pbb Deutsche Pfandbriefbank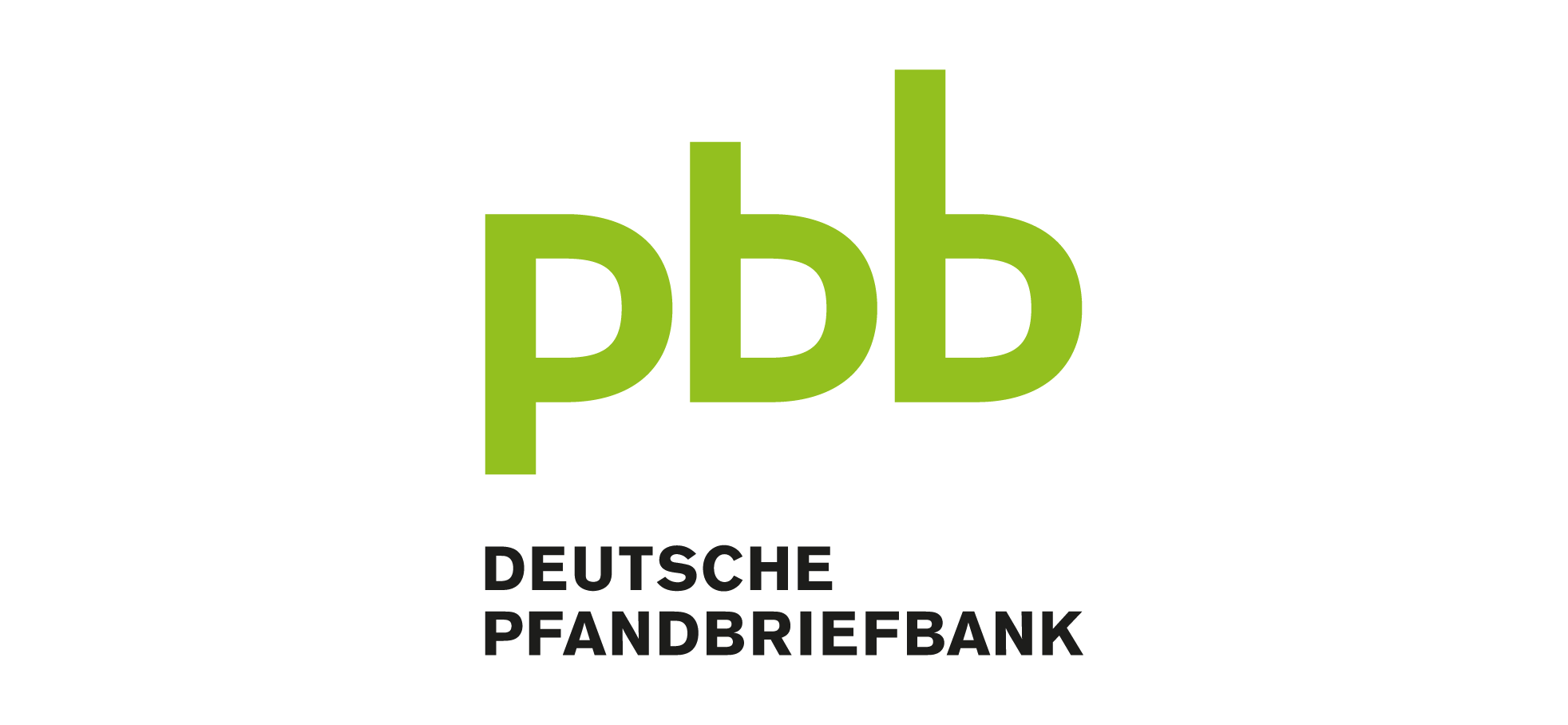 Dieter Knittel is Head of International Real Estate Finance for Central and Eastern Europe at pbb Deutsche Pfandbriefbank. Dieter is responsible for the bank's lending portfolio in the region. The regional focus is on Poland, Czech Republic, Slovakia, Hungary and Romania. Dieter has been active in the CEE market for more than twenty years, including five years based in Warsaw as Head of Credit and Senior Risk Management.
Hubert Abt
CEO
New Work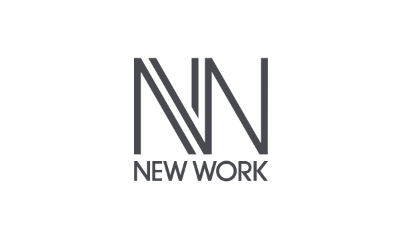 Katarzyna Dąbrowska
Property & Expansion Director
Vision Express
James Turner
Group Managing Director
Sierra Balmain
Prior to establishing the Balmain Asset Management group in 2003, James held various senior positions with Westfield over a ten-year career, culminating in establishing their European shopping center business in London in 1998.
Wolfgang Molnar
Executive Director, Erste Group Commercial Real Estate
Erste Group Bank AG
Wolfgang has started his career as technician where he worked for ten years and has been responsible for water treatment plants. Afterwards more than two decades ago he joined Erste Group Bank AG which is heading the Austrian savings bank sector.
Here,  based in Erste`s Viennese Headquarter Wolfgang has gained various experience (retail, restructuring, origination) primarily in the Erste Group Commercial Real Estate Division where he is currently responsible for origination and structuring real estate transactions (office, retail, mixed-use, logistics) in Austria, Central, Eastern and South-Eastern Europe. Erste Group manages a commercial real estate portfolio of more than EUR 14billion with an annual deal flow of more than EUR 2.5 billion, the regional focus including Poland, Czech Republic, Slovakia, Hungary, Romania, Serbia and Croatia.
Gary Burrows
CEO
ACR Partners
Yoram Reshef
General Director
Blue City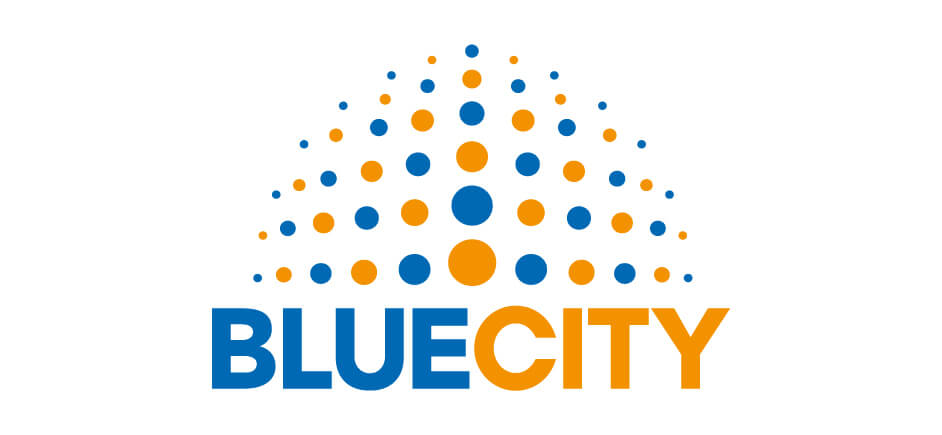 Yoram Reshef is a graduate in economy and management from the University of Bar-Illan in Israel. He came to Poland from Israel in 1998, as the Director General of Asbud, a company with Israeli capital. In the years 1999-2002 he was responsible in the GTC group for the building and management of Galeria Mokotow, the first new generation shopping mall in Poland.
His next challenge was leading the Blue City Project, a shopping mall in Ochota – starting from June 2002, when he oversaw its construction, till today when he is the General Director and Vice President of the Board. Yoram Resheff has been distinguished many times with prestigious titles such as manager of the year.
Osman Cavusoglu
General Manager
ACCO Fashion Retail Group
Osman Cavusoglu is the General Manager of ACCO Fashion Retail Group Companies based in Bulgaria, Germany, Italy, Morocco, Poland, and Romania. He is also a member of the Executive Board at BR Retail (BR Magazacilik) as responsible for the International Operations and Sales of AC&co.| Altınyıldız Classics.
He has a total of 20+ years professional experience, and he can effectively communicate in Turkish, English, and Russian.
Benoit Charles, CEO of Apsys Poland – an experienced manager with extensive management practice in the field of commercial real estate, in which he has been operating for over 17 years. In June 2016, he took up the position of CEO of Apsys to manage its business activity in Poland. Prior to that, he was responsible for development project of Immochan Group Int. In the years 2007 – 2013 he was the CEO of Immochan Poland. He has an excellent knowledge of the specific nature of the Polish shopping centers market. He is a graduate of commercial and tax law at Paris Sud, one of the largest and most reputed universities in France.
Paweł Oskędra
Property Director
Smyk
Paweł Oskędra is a mature senior manager with more than 20 years of work experience in commercial real estate. The first few years he spent working for both Jones Lang Wotton and Europa Park performing various services  and being responsible for  retail, offices and industrial (Europa Park).   The next almost 10 years of his professional life Paweł spent working for shopping center owners, investors and manag­ers. His positions during that time included head of the leasing department at ECE Projektmanagement, head of the leasing department at Parkridge Retail and head of the leasing department at Apsys Polska. Paweł was responsible for leasing and re-leasing of a portfolio of shopping centers, extensions of existing schemes and other restructur­ings, for investors such as GE, Heitman, Casino Group, Aviva Investors and Deutsche Bank group. He was involved in projects including Galeria Krakowska, Galeria Łódzka, Galeria Kaskada, Alfa Shopping Center, Galeria Bałtycka, Galeria Dominikańska, Focus Mall Bydgoszcz and Focus Mall Zielona Góra and lots of others.  After 10 years working on the owner's side, Paweł changed the side of the market and became Property Director at Ultimate Fashion, one of the biggest retailers in CEE, operating brands such as  Esprit, River Island, GAP, Aldo, Mango, Hugo Boss, New Look, Peacocks, Mexx, Spring . He was personally responsible firstly for  the roll out of brands such as : New Look, GAP, River Island and Peacocks and later on  for the successful restructuring of the fashion division of EMF's business in Poland and CEE, including Russia and Ukraine. Once happened Paweł joined another business unit of EM&F where performed services for other business units of EM&F to include Ultimate Fashion, Empik and Smyk both in Poland and some other markets. Since Feb 2015 Paweł moved to Smyk Group  and holds the position of Property Director (area of responsibility: development + maintenance + construction) covering Poland, Ukraina and  finally Romania.
Tomasz Sudoł
Expansion Director
Hebe
Tomasz Sudoł is a Expansion Director responsible for development and asset management of Hebe in Poland, Czech Republic and Slovakia.
Tomasz has 12 years of experience on the real estate market, previously working as a COO of Solar. Since 2016, he's been successfully developing portfolio of Hebe`s stores, which currently amounts at 263 stores in Poland.
Tomasz is the graduate of Poznań University of Economics. He is also the graduate of the Executive Master of Business Administration organized in English jointly by Helsinki School of Economics and Poznań School of Banking.
Tatiana Spencer
Partner
Aspenn
Tatiana Spencer is in the real estate sector since 1996. Her work experience includes a position as Agency Director at King Sturge. For over 4 years she was responsible for leasing and land acquisition, managing a team of 16 agents. Her main clients were Helical, Makrum, Budizol, Rece, Nap Invest, Plaza, TriGranit, MLP and others.
Previously for over 9 years with JLL, heading a retail team for Poland, she advised many well known companies such as: GTC, Ikea, Neinver, King Cross, Carrefour, Multidevelopment, IIC, Echo Investment, and many others. The main projects she was involved in include Galeria Mokotów, Wola Park , Galeria Kazimierz, Galaxy Szczecin, Pasaż Grunwaldzki Wrocław, Factory Outlet, Sfera II Bielsko Biała, CH Marcelin Poznań, Carrefour Morena Gdańsk, CH Ogrody Elbląg, Wzorcownia Włocławek, Stary Browar II Poznań, Galeria Jurajska Częstochowa, Forum Koszalin, Sarni Stok B-Biała, Europa Centralna Gliwice, amongst others.
Currently is a partner at ASPENN and her main clients include ECC, Gemini, Multishop, Strus, RE, Blue City, Katharsis, Devin Investment, Apollo Rida, Skanska, Invest Komfort and others. Aspenn completed the following projects Galeria Siedlce, Ferio Wawer Warsaw, Galeria Jurowiecka Białystok , Nowa Stacja Pruszków, Gemini Park Tychy, Multishop Jarocin, Sochaczew, Suwałki and others.
Tatiana studied Architecture and graduated as an Urban Planner. She also holds an MBA degree from both the University of Illinois and the University of Warsaw.
Wojciech Normand
Vice President
Deichmann
Lawyer, graduated from the Faculty of Law and Administration at the University of Wroclaw.
From 1992 to 2004 partner in the office of Legal Advisers Kołodziej, Pinkosz & Partners. Specialization: tax law.
Since 2004 in DEICHMANN-Obuwie Sp. z o. o. – the polish subsidary of Deichmann Group,
the largest shoe and sportswear retail chain  in Europe, initially as an internal corporation lawyer, then the proxy of the board also responsible for the expansion of the company.
Since 2007 Vice President of the Board responsible for the administrative part of the company, including finance, investment and expansion of then retail chain.
Member of the Board in other companies of the DEICHMANN group – UAB Deichmann Avalyne (Lithuania), Deichmann Apavi (Latvia), Deichmann Kingad OÜ (Estonia) and Deichmann Logistik Polska Sp. z o.o. (Poland).
Robert Madej
Retail Expert
RMC Retail
I have been the owner of the RMC Retail consulting company for several years. As an independent expert, I advise on the development of companies such as MANGO, Nike, Foot Locker or Parfois on the Polish market. I also work for individual orders of various companies on the market.
I specialize in the development and optimization of franchise networks.
I started my professional career in the insurance and banking sector, for which I created a network of partner branches in Poland (Multibank – currently mBank).
In 2003, I started operating in the retail sector for the developer and owner of CH Wzorcownia. Later, for over 8 years, I worked for the Gdańsk-based LPP company (owner of the Reserved, Cropp, House, Mohito, H&Y and Esotiq brands), developing the chain of stores in Poland.
I got higher legal education at the University of Lodz. I obtained an additional specialization in EU economic law at U.I.A (Universitaire Instelling Antwerpen) in Belgium.
Sebastian Lenard
Sales Growth Director Global / Head Of Audio Management
IMS Sensory Media
Currently Vice President of The Board at Closer Music www.closermusic.com the music driven unicorn company out of IMS SA.
Sebastian is a very experienced manager with many years of business experience in expansion, retail, franchising, wholesale management, and start-up projects.
During his professional career, he has broken through as an innovator, holding high positions at companies with an international reputation. For instance, he was a POA at PeerajBrands International SRL who held licensed brands such as Armani, Boggi Milano, and Swarovski. In addition, he was the CEO of SportsDelite, an exclusive partner of Skechers, where he developed monobrand stores in the Polish / Romanian market.
On top of all that, he led the development of new and local companies in European and Arab markets, such as Poland, Hungary, the Czech Republic, the Baltic States, Germany, Great Britain, Italy, Dubai, Bahrain, Qatar, Kuwait, and Tehran. For almost six years, he was responsible for the international and B2B expansion of the Kazar and Kazar Studio. He was successful in the growth and development of Freeport Retail UK in Germany and Rohleder Lumby Ltd. in Slovakia and Estonia. He collaborated with SJ International as Head of Lease for Tom Tailor & Tommy Hilfiger on the European FOC market. He pioneered various projects with brands such as SARAR and MaviJeans.
Jacek Wesołowski
Managing Director
Trei Real Estate Poland
Jacek Wesołowski has almost 30 years of experience in the real estate industry, in the development of retail, office and residential facilities. His first successful investment project was an office building, Bank Własności Pracowniczej, in Gdańsk 1992, followed by the first such project in Poland, the Kliff Shopping Centre in Gdynia (1994), and in Warsaw (1998). Jacek Wesołowski's successes include the development of Galeria Emka in Koszalin and 20 other local retail facilities constructed until 2008. For over 7 years, in the period 2008 – 2016, Jacek Wesołowski held the function of the Development Country Manager and member of the management board at Immofinanz Polska, where he developed the STOP SHOP and VIVO! trading brands, and also implemented commercial projects (Silesia City Center – phase two, Tarasy Zamkowe) and residential projects (RiverPark Poznań, Dębowe Tarasy).
From June 2016, a member of the management board at Trei Real Estate Polska, responsible for the development of the company in Poland and the brand of convenience retail parks – Vendo Park.
Jacek Wesołowski graduated from the Gdańsk University of Technology with MSc diploma in Civil Engineering, and from the University of Gdańsk with MSc diploma in economics, majoring in foreign trade. His hobbies include skiing.
Ilona Gryszko-Redo
Property Director
Alshaya
Leon Goldwater
CEO
We Are POP UP
Leon Goldwater is the managing partner of Real Estate Partners (REP), which is an investment vehicle with a focus on innovative retail and technology businesses within real estate. Leon has over 20 years of hands-on experience in building and managing companies within the media and marketing sector. Leon is the CEO of We Are Pop Up the world's first marketplace and booking platform for temporary retail spaces with over 13 thousand pop-up shops created. he is the co-founder of Six and Sons a retail platform for sustainable brands and co-owner of BrandSpots, a full-service pop-up shop provider and innovative outdoor media agency. he also serves on the board for Europe Real Estate (REP), a European real estate media publishing and marketing company. Leon is also the co-founder of Locanian Foundation which is a platform which connects all physical shops to a single marketplace dedicated to local purchases with a sustainable last mile delivery solution.
Karolis Adlis
Executive Director, Investments
W. P. Carey & Co. Limited
Karolis Adlis joined W. P. Carey's European Investments Team in 2015 and currently serves as Director. Prior to joining the firm, he worked at Jefferies Investment Bank as an Equity Derivatives Trader and prior as a Market Risk Analyst. Previously he also worked as a Credit Analyst at UBS Investment Bank.
Karolis has extensive experience structuring transactions in the Nordic and Central and Eastern European markets. Since joining the firm, he has played an instrumental role in more than €500 million of sale-leaseback, net lease and build-to-suit investments including a complex joint venture acquisition of a multi-jurisdictional mixed-asset property portfolio in Northern Europe.
Raimund Paetzmann
VP Corporate Real Estate
Zalando SE
Raimund Paetzmann is VP Corporate Real Estate at Zalando SE in Berlin and focuses on Real Estate Management, Construction, Architecture as well as all building-related employee services like Building Operations, Security, Office, Travel and Event Management. He joined Zalando in 2017 to support the growth of the company's office, retail and logistics Real Estate portfolio.
Previously to joining Zalando he built and led the Amazon EMEA real estate team, which was involved in the strategic network planning and design of the European Fulfillment Network. He has pioneered  introducing new buildings and a new type of advanced e-commerce logistics network across Europe. He also contributed significantly to the new generation of European Fulfillment Warehouse types. Since June 2018, he has also been Deputy Chairman of the Logistics Real Estate Committee of the German Property Federation ZIA.
Aleks Brnabić
CEO
MOBIA d.o.o.
Founder and CEO of multiple businesses, including top brands as Mobia, Twister Fun Park, Twister Arcade, CINE&PLAY. 25+ years of experience on successful managing in CEE market, covering all of the best locations in shopping malls in Croatia, Slovenia, Italy, Germany, Bosnia and Serbia. Companies` motto include Shopping&Fun starts with us! Mobia is already recognizable smart accessories brand, exclusive importer and distributor of top brands smart accessories, such as renowned fashion brands. With its 23 locations and franchising business, Mobia is the largest and fastest growing chain of stores in smart accessories and entertainment world.
Artur Kazienko, CEO of Kazar Group Sp. z o.o. Vice-president of the Polish Trade and Services Employers' Association.
Entrepreneur and fashion industry expert with nearly 30 years of experience in the field, a specialist in negotiations and strategic management. He has worked in the clothing industry for his entire professional life and was one of the founders of Kazar in 1990. Appointed CEO of Kazar Group Sp. z o.o. in 2009. The author of Kazar's success as a brand in Poland and abroad, under his management the company has become an industry leader and has won many prestigious awards, including Business Gazelles, Superbrands, Fashion Retailer of the Year or Reliable Employer of the Year. Co-founder of the  Polish Trade and Services Employers' Association joined by over 150 companies operating on the Polish market, the organisation's mission is to ensure a safe future for domestic business.
Julie Fitzsimmins
Director
Lodestar
Andrzej Czarnecki
Market Expansion Director
NEONET
Piotr Zieliński
Proxy of Management Board Shopping Centers
Rossmann
Agnieszka Skrybant
Country Manager
KappAhl
Agnieszka Skrybant-Jaworska joined KappAhl team in 2007, contributing since then to company's success, holding different positions in sales and development. In 2017 she became Managing Director of Polish organization.
Agnieszka has more than 20 years' experience in retail industry with special focus on fashion. Her current duties concentrate on local expansion and strategic development of two brands: KappAhl and Newbie.
Agnieszka is graduate of Wroclaw University, Faculty of Political Science, privately she is a passionate bridge player.
Tomasz Szewczyk
Managing Partner
Acteeum
Małgorzata Dankowska
Partner - Head RE Advisory
TPA Poland
Małgorzata specialises in transaction advisory and tax restructuring. She has extensive experience in regard to transactions on the commercial real estate market as well as analysing and implementing holding structures and investment financing. She is also a specialist in regard to providing advisory services to investment funds. She is a member of the IFA (International Fiscal Association) and the Stowarzyszenie REIT Polska association. She is a licensed tax advisor, the head of the Warsaw tax office of TPA Poland as well as the Real Estate Market Advisory Department. In 2013, she was awarded second place in the DGP ranking in the category of the best tax advisors in regard to mergers and acquisitions.
Yvonne Court
International Partner, Head EMEA Cross Border Retail & Leisure Services
Cushman & Wakefield
Yvonne leads a dedicated Cross Border Retail & Leisure team at Cushman & Wakefield, combining consultancy (new market entry and location strategy globally) and agency/brokerage.  She is also a member of the EMEA Retail & Leisure Group board.  Yvonne has held advisory board positions on trade bodies including ICSC (advisory board member, founding member of the European Research Group), BCSC and ECSP.  While being based in London, Yvonne works closely with her many colleagues and C&W's affiliate partners around the world, advising and representing many international retailers, brands, leisure and F&B operators on new market entry and expansion of existing store networks.   She has worked in many countries across EMEA, APAC and the Americas.  Yvonne has over 30 years' experience of international retail and strategic consultancy, business development and client account management.
Agnieszka Gutowska
Marketing Director ‑ Communication & CSR Leader
NHOOD
Wiktor Lesiński
Principal
Patron Capital Advisers LLP
Małgorzata Gabryś
Head of Expansion & Investment
OTCF
Murat Gökhan Türkoğlu
International Operations Director
Penti
Murat has more then 18 years experience at International Retail Expansion and FMCG operations. Currently, with many new market entries in Europe, CIS countries and the Middle East he is  responsible for Penti's International Operations covering more than 200 stores in 36 different countries, both in direct investments and in franchise markets.
Robert Sninčák
Head of Investment Operations CEE
CBRE Investment Management
Róbert Sninčák is the Head of Investment Operations for Central and Eastern Europe for CBRE Investment Management.
Róbert has 19 years of experience in real estate management. He started his career in 2002 as technical manager at a shopping centre in Slovakia. Before he joined CBRE Investment Management (formerly CBRE Global Investors and ING Real Estate Investment Management – ING REIM) he was the Head of Property Management for Czech and Slovak Republic at Donaldson's Czech Republic in Prague (part of Cushman & Wakefield now).
Róbert has extensive experience in property and asset management of retail, office and logistics properties, including remodelling and redevelopment activities. He joined ING REIM in 2005 as Asset Manager for Czech Republic.  He gradually grew into senior role in the Asset Management team. Róbert worked as the Head of Asset Management CEE, and in 2009 he was appointed as the Portfolio Manager.
Róbert become the Head of Investment Operations for the Czech Republic, Poland, Slovakia, Hungary and Romania in May 2016. In this role he acts as the representative of CBRE Investment Management in the respective countries with a focus on asset management as well as on growing the business through active engagement in transactions. The volume of manged portfolio in respective countries is over EUR 2 billion, invested in retail, offices and logistics. Additionally, he is also acting as the Fund Manager for CBRE Property Fund Central and Eastern Europe.
Róbert holds a Master of Civil Engineering degree from the Slovak Technical University in Bratislava. Róbert is a member of the Czech Council of Shopping Centres.
Katarzyna Myjak
Lease Manager
H&M GROUP
Katarzyna Myjak, lease manager at H&M Group and a part of the Expansion Team for Region East Europe (9 markets); has joined H&M in 2013 and from 2018 is responsible for the expansion of H&M Brand as well as Portfolio Brands: COS, & Other Stories, Weekday, Monki, Arket.
Katarzyna is a graduate of SGH Warsaw School of Economics, Faculty Management with a focus on commercial real estate and lately, she also completed the Negotiation Mastery program at Harvard Business School online.
Georg Blaschke
Head of Real Estate Finance CEE and Benelux
Helaba
Georg Blaschke is an educated banker and holds a university degree in business administration. He has over 20 years of experience in real estate finance in USA, UK, France, Benelux and CEE. At professional posts in London, New York and Frankfurt he has been responsible for loan origination, credit management and business development. Since 2010 he is responsible for Real Estate Finance in Poland at Helaba and has originated and underwritten financings of about EUR 5.0 billion.
Dr. Angelus Bernreuther
Head of Investor Relationship Management
Kaufland Stiftung & Co. KG
Dr. Angelus Bernreuther is Head of Investor Relationship Management at Kaufland Stiftung & Co. KG. Kaufland is one of the leading international grocery retailers, running more than 1,350 hypermarkets in eight countries. Prior to joining Kaufland he was with BBE Retail Consulting, responsible for the international business development. For more than 20 years he is an experienced consultant, researcher, property and business developer in the retail real estate industry. He holds academic degrees from the University of Bayreuth and EIPOS Dresden. He is a member of numerous organisations, speaker at leading conferences and publishes regularly about trends in the retail business. His philosophy for life: It's all about people, relations and trust.
Paul Kuśmierz
Principal
Master Management Group
A native of Minnesota, Paul Kusmierz, has been a resident in Poland and active in the Polish and CEE real estate markets since 1996. In 2006, Mr. Kusmierz founded Master Management Group (MMG). MMG has become one of the top leaders in the Polish real estate market, gaining the trust of international business partners in terms of development, management and investment. Mr. Kusmierz has been responsible for over 40 transactions totalling over 1.3 billion Euros.
As the Acquisition Director and Equity Partner in a retail fund based in Poland with Europa Capital, Mr. Kusmierz managed one of the largest transactions of 2007. He acquired 14 properties and later sold the portfolio. Further, in cooperation with the Blackstone Real Estate Group, MMG was responsible for transaction advisory, property management and leasing of high-quality Polish shopping malls of 250 000 m2 GLA, owned by King's Street Retail, which included the successful 50 million Euro expansion of Magnolia Park in Wrocław, whereby MMG was the developer and leasing agent. MMG also partnered with UK based Marcol Group and US based Kravco Company. The latest development project in the MMG portfolio was Galeria Młociny, a prime retail complex of 70 000 m2 GLA, located in the Bielany district in Warsaw. The project was leased 60% and successfully sold to Echo Polska Properties and Echo Investment S.A. in March 2017 for 104.5 million Euros.
Master Management Group, under the leadership of Mr. Kusmierz, has been investing in commercial real estate and executing its own projects. Currently, MMG operates over 100 000 m2 of GLA in Poland including: Brama Mazur in Ełk, Galeria Niwa in Oświęcim and centers in: Poznań, Szczecin, Lubin, Kutno, Ciechanów, Piekary Śląskie and Józefosław (MMG Centers*). All galleries are "the first choice" shopping destinations in their regions with a proven track record in every aspect of management. Niwa and Brama Mazur were both developed by MMG and are award winning projects.
MMG is also an investor and developer of a mixed – use complex Hi Piotrkowska, being defined as the landmark building in the center of Łódź. The complex is located near the Public Transport Hub, accounted for 50 000 travellers daily.
Tomasz Ciapała
Founder & CEO G8 S.A.
Lancerto
Tomasz Ciąpała is an entrepreneur and investor. He was 26 when he founded the Lancerto brand. Under his management, the company Lancerto S.A. has become a leading entity in men's wear segment. The company has recently acquired one of the oldest fashion brands, Próchnik 1948. His company has been awarded many times including by Forbes, Best Managed Company 2022 by Deloitte and Superbrands. He is an investor and Board member in number of companies.
Tomasz is alumni of INSEAD, Grenoble Graduate School of Business and holds double degree from WSB-NLU & National Louis University of Chicago.
Waldemar Madajczyk
Vice President CEE & Russia
Guess
Thomas Reichenauer
Co-founder & Managing Director
ROS Retail Outlet Shopping
Thomas Reichenauer founded in 2011 with Gerhard Graf the ROS Retail Outlet Shopping
GmbH, headquartered in Vienna. ROS develops, manages and operates designer outlets
and innovative outlet shopping concepts across Europe.
Thomas Reichenauer started his retail career at the leading Austrian sports retailer
Austrian Hervis Sport & Fashion Group. After an interim stop as Marketing Manager at
AGM Cash & Carry markets, he started his outlet career as Retail Manager at the
Designer Outlet Parndorf in 1999. Under his guidance as Centre Manager from 2002, the
Designer Outlet Parndorf became one of the most successful outlet centres in Europe.
From 2008, Thomas Reichenauer was promoted as Country Manager and steered the
project development of the Designer Outlet Salzburg, which he opened very successfully
in 2009. He is recognized keynote speaker in the European outlet industry and board
member of various associations.
ROS established itself in the last decade among the top ten of Europe's leading outlet
operators. ROS operates currently eleven outlet centres in Poland, Germany, Hungary,
Croatia, Italy, Portugal, Spain and has further new developments in the pipeline. Thomas
Reichenauer is very pleased with the recognition of ROS as modern, innovative and
growing operator in the European outlet market as well as one of the best, which is
mastering the current challenges of the covid-19 pandemic.
Victor Alarcón Valle
Founder and CEO
Viti Vinci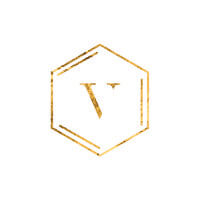 Entrepreneur with a background in biochemistry, passionate about regenerative economics and new business models operating at the intersection between nature and new technologies. Founded Viti Vinci, a scent tailoring company based in Palma de Mallorca specialized in designing wild-crafted and handmade fine fragrances with mood-enhancing capabilities. Currently impulsing a new regenerative economics incubator along with and agronomic hub that seek to unlock new potentials for consumers, nature and society.
Olivia Igwe
Owner
Olivia Igwe International
Described once as "your International nomad", I was born in Cambridge (UK). Traveling from a young age with my parents, I found a love for blending into different countries and languages.
Attending the much sought Instituto Marangoni Fashion school, I graduated with a degree in Fashion Styling, and then followed my passion by working with High-End Magazines, Celebrities, Designers and well known Fashion Houses such as Christians Dior, Givenchy, Aline Ocho, Adidas, Nike, Balenciaga, Rick Owens, Emporio Armani, Karl Lagerfeld, Modus Mensus, Numero. I also qualified as a Personal Shopper and Image Consultant in Switzerland to dig deeper into body image and colour matching.
Has decided through pandemic 2022 to give a whole viral pivot into the online space with branding to help the multicultural millennials build a brand for themselves, turning their pain into purpose through social media and collaboration.
Agata Witkowska
Real Estate Manager Eastern Europe
Rituals

Agata has been part of the real estate in Poland and other CEE&SEE countries for over 20 years. She gained experience working for agency JLL leasing Galeria Mokotów among others, several Landlords DT Casino, Apsys, Klepierre and Tenants (Alshaya, Camaieu, Go Sport).
Since January 2020 she's been responsible, as Real Estate Manager CEE, for expansion of Dutch worldwide brand Rituals opening successfully 19 stores within 18 months.
Chris Igwe
Founder & President
Chris Igwe International

Chris Igwe is one of the world's leading authorities on global retail and highly sought after for his passionate views, deep knowledge, and great insights.
Based in Paris, he is special advisor to global brands, owners, and investors on strategic matters at his own consultancy firm, Chris Igwe International. He is also Managing Partner at More Or Less, a firm which represents exclusively tenants in their portfolio and lease-related problems.
Chris is a past Co-Chair of the ULI (Urban Land Institute) Europe Retail and Entertainment Council and is a member of the European leadership of ULI as a Global Governing Trustee.
After 10 year's successful career as a Civil Engineer, involved in iconic award-winning projects, Chris joined Foot Locker Europe as Head of Real Estate, later joining Gap to head up European Real Estate. He then become Managing Director Europe for ICSC, and later, Senior Director EMEA and Head of Retail, France at CBRE.
Retail clients have included 7 For All Mankind, Aesop, Costco, Disney, Farrow & Ball, Fossil, Hard Rock Café, Michael Kors, Nike, Sunglass Hut, Swarovski, TUMI, Vapiano.
Landlord clients have included AEW, Apsys, Deutsche Bank, Eurodisney, FREO, Grosvenor, Inter Ikea, Sonae Sierra, Value Retail, Unibail Rodamco.
Chris is a renown international keynote speaker, and a long-standing Conference Master of Ceremony (2011 – 2022) for MAPIC, the world's leading retail exhibition and conference. He has also lectured for various schools, across Europe, in Cairo, and for Abu Dhabi Paris Sorbonne University. He is a Chartered Civil Engineer, holds a BSc in Civil Engineering and an MSc in Geotechnical Engineering.   
Chris was recognised by his peers as a recipient of the "2014 ICSC Award for Outstanding Service to the Research Community". He is regularly quoted in retail trade press.
Chris is co-author of: "Secrets of Working Across Five Continents: Thriving Through the Power of Cultural Diversity" where he focuses on sharing insights into Visionary & Authentic Leadership.
Chris is multi-lingual and enjoys being an Executive Coach and Mentor.
Agata Brzezińska
Head of CEE
Pradera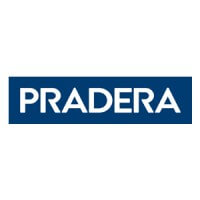 Agata joined PRADERA in 2014. In her role of Head of CEE and Board Member, Agata is responsible for all aspects of Pradera's operations in Central and Eastern Europe, where different vehicles are directly or indirectly controlling portfolio of 10 assets covering nearly 250,000 sqm of GLA, representing over €430 million value and nearly 500 tenancies.
Prior to joining Pradera, Agata held the position of Country Manager and Retail Director at Neinver Polska and was ultimately responsible for Neinver's Polish operations including the development and asset management of the Factory Outlet Centers portfolio, Galeria Malta and Galeria Katowicka.
Agata's earlier career in the retail property market include GTC S.A., on
behalf of Inter Alia, Galeria Mokotów and Galeria Kazimierz.
Agata graduated in Economics at PWSBiA in Warsaw, and is an AIESEC
organisation alumna. In 2017 Agata became a Certified Commercial Investment Member of the CCIM Institute. Since 2018 Agata has been holding Board Member position in Polish Council of Shopping Centres.
Agata Sekuła
Board Member
EPP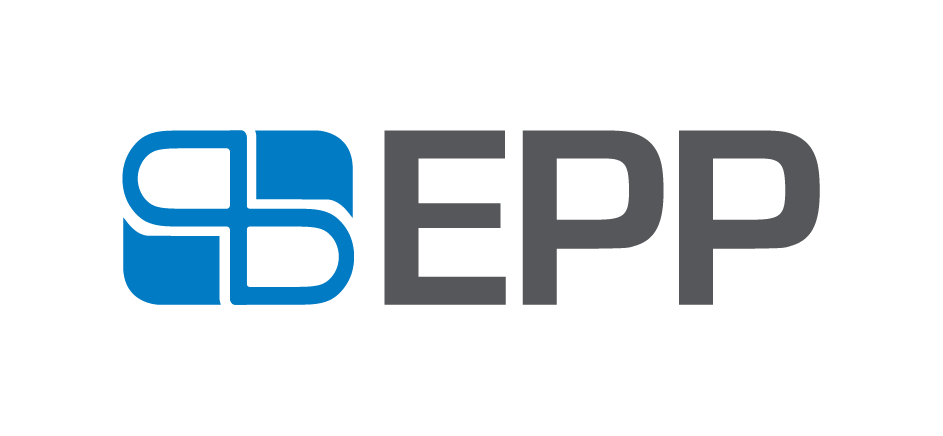 Agata Sekuła joined EPP in March 2021 as Board Member responsible for Divestment &
Investment. Currently Agata also supervise the asset management area of EPP. She has over
24 years of investment advisory experience in the retail sector. Before joining EPP she
worked for JLL for 22 years, most recently as Vice President of the Management Board and
Head of the Capital Markets team in Poland.
During her career, Agata Sekuła has advised in the largest and most important transactions
involving leading Polish retail properties, such as Chariot portfolio (28 retail locations sold for
EUR 1 billion by the consortium of Apollo-Rida, Ares and AXA), Atrium European Real Estate
portfolio (Atrium Felicity in Lublin and Atrium Koszalin shopping centres, and Tyrion
portfolio), flagship shopping centres: Galeria Katowicka and Silesia City Center both located
in Katowice, Manufaktura in Łódź, Stary Browar in Poznań, Magnolia Park in Wrocław,
Promenada in Warsaw, and many others.
Agata Sekuła graduated from Law and Administration faculty at the University of Warsaw.
She also has qualifications in property valuation confirmed by the diploma from the Warsaw
University of Technology, as well as the Certificate in Advanced Property Investment
Appraisal, Advanced Property Finance and Funding and Advanced Portfolio Management
gained at Investment Property Forum Advanced Education Programme in London provided
by the Cambridge International Land Institute and City University Business School.
Taylan Kırali
International Operations Director
Kiğılı

Taylan Kırali graduated from Istanbul University in 2004, which was later followed by a Master of Science in Marketing diploma by University of Oxford's Said Business School. Mr. Kırali started his career journey in the UK and later on returned to Turkey as International Expansion and Lease Manager at Flo Shoes in 2012. From 2016 to 2018, Mr. Kırali worked as the Director of Investment & Expansion at Collezione. Then, through 2018 to 2020, he was positioned as Head of International Retail at AVVA. Ever since 2020, Mr. Kırali has been in the Kiğılı International Sales Department. Currently, Mr. Kırali is the International Operations Director.
Maciej Podwojski
Head of Sales, CEE
Primark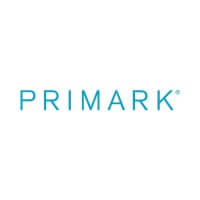 Maciej Podwojski has 14 years of international retail experience that he has gained in the UK, Netherlands, Germany and recently CEE where he is currently head of sales
Michał Górski
CEO
Schwitzke Górski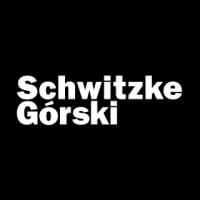 Architect (Faculty of Architecture, Cracow University of Technology), manager (MBA Polish Open University), founder of the Polish subsidiary of Schwitzke&Partner. The initiator of the establishment of the Omnisense and Omnidigital companies.
As CEO of Schwitzke Górski, he has created a multidisciplinary team
that takes a comprehensive approach
to design and implements new standards for creating consumer experiences in sales spaces, HoReCa or service points.
Team of Schwitzke Górski implements concepts on the Polish market, but also in EMEA. Michał Górski, with collaboration of Omnisense developed an innovative process-based approach to collaboration that puts the Customer Experience at
its heart. Works together including with: LPP, MARTES Sport, Deichmann, Inglot,
Home & You, Nakielny, DM, Rituals, Sportano, Super-Pharm, Bank Pekao S.A.
Fabian Kampa
Managing Director Store Development
TEDi GmbH & Co. KG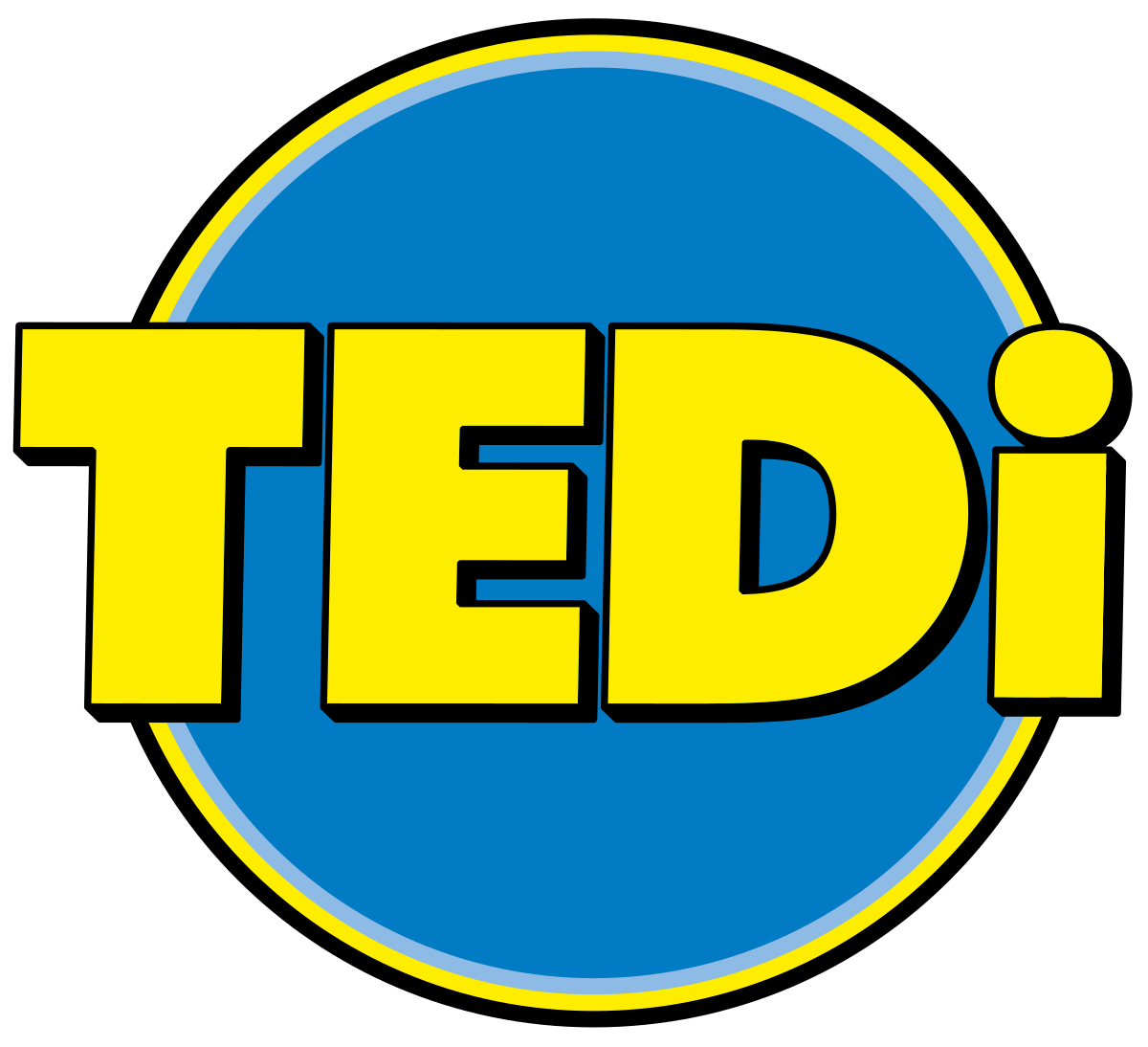 Markus Pinggera
Managing Director
Supernova Invest GmbH

Nino Stepinac
Development Manager Croatia/Slovenia/Serbia/Bosnia and Herzegovina
JYSK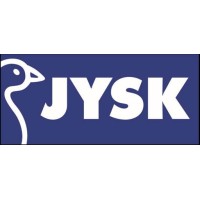 Alan Laughlin
CEO
Vapiano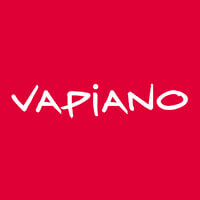 Over 16 years experience leading fast casual, QSR and casual dining restaurants as CEO, President and CFO in both Europe and the USA.
A passion for "telling the story": presenting strategy, analysis and results to management, employees and Boards of Directors. 
CEO Vapiano and Love & Food Restaurant Holding with over 200 stores in 30 countries.
Board member Burger King Germany with over 725 stores.
President Burger King AmRest from 2018-2020 including Poland, Czech Republic, Romania, Slovakia and Bulgaria operating 80 stores across CE. Franchisee of the Year award, Burger King EMEA 2019.
As CFO, co-led the AmRest IPO in 2005, the largest independent restaurant operator in CEE and the first foreign company to list on the Warsaw Stock Exchange.

 

Over 2600 restaurants in 26 countries across Europe and Asia with a portfolio of power brands such as Burger King, Starbucks, KFC, Pizza Hut Sushishop, La Tagliatelle and Blue Frog.
Entrepreneur, President and Partner of Black-eyed Pea Colorado casual dining restaurants from 2008 to 2016. Led the purchase and turnaround of the 10 store chain in Colorado, USA. 
Think Big…Always be Curious…Build Culture…Develop Great People…Reward Performance
Marek Noetzel
Chief Operating Officer
NEPI Rockcastle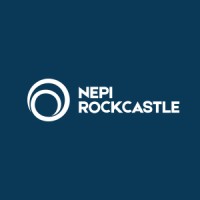 Started in 2002 as an agent, promoted to the position of Associate and eventually Partner and the Head of the retail department. Responsible for consulting and leasing of various retail developments in Poland (Forum Gliwice, Agora Bytom, Galeria Katowicka, IKEA Gdansk, Carrefour Bielawy Torun, Forum Gdansk, Galeria Ostrow Wielkopolski) for multinational and local clients: Braaten + Pedersen, Multi Development, IKEA, Neinver, Carrefour.
Managing team of agents and consultants. Main responsibilities: preparing leasing and marketing strategy; tenant mix; promoting project during the various retail fair; commercialization; supporting tenants expansion cross border. As Associate and Partner – responsible for team management, business development (identifying new clients and opportunities), and liaison with senior management of C&W.
Responsible for setting up a team in Warsaw and developing business from the beginning. First in Poland and then outside after the board decided to expand further.
Managing assets/leasing/development of the portfolio: 5 countries and 23 shopping centers in Poland, Lithuania, Slovakia, Czech Republic, Hungary (delivering around 150 mil EUR of NOI per year; valued at 2.8 b EUR). Responsible for continuous improvement and tracking of shopping centers KPIs, identifying and executing asset management initiatives/ensuring an increase of NOI of the portfolio.
Preparation and execution of CAPEX/OPEX/MAREX budgets. Setting up management of new projects developed or bought and everyday operational management of offices.
Responsible for the operational management of the offices in PL, CZ, SK, LT, and HU (over 70 employees). As an Investment Committee Member involved in acquisitions/expansion strategy. Preparing, discussing for approval of investments proposals.
Reporting to the Board of Directors on operational matters (KPIs, developments) every quarter; involved in annual and semi-annual investors presentations and meetings (results + operational performance). Participating in roadshows with investors when raising capital for the company.
SERKAN KARATAŞ
Head of Expansion, Leasing and Business Development
AC&co.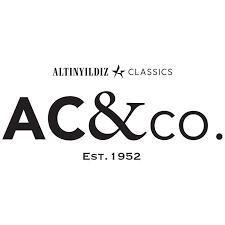 Serkan Karataş, was born in 1986 in Gaziantep, Turkey. He is holding a degree of business administration and has been working in the retail sector since 2010. He started his career at the textile retailer DeFacto and worked for 8 years, then continued his career with the Global Expansion and Leasing Manager in FLO Shoes  and finally became the Morocco country manager of Flo Shoes and Instreet brands. After 5 years of FLO experience, he started to work as Global Expansion, Leasing and Business Development Manager at ACCO Fashion in 2023 in Berlin. In this role,  While he is involved in the global expansion strategy of AC&co. and  Levent Börek brands, he also takes an active role in the North African expansion strategy of Brooks Brothers, Lee & Wrangler brands.
Stefan Forsbach
Lead Real Estate Management AT/CH/CEE
C&A Mode
Stefan's current position is Lead Real Estate Management at C&A in charge of the property management for nine countries covering CEE, Austria and Switzerland. He started his retail career more than 25 years ago at OBI Group Holding. After different positions at MK-Illumination, Takko Fashion and KiK in Real Estate, Business Development and as Managing Director Stefan joined C&A in 2021. He is based in Vienna and supports C&A's development and transformation of the store fleet.
Leon Goldwater
CEO
We Are POP UP
Krzysztof Bocianowski
Expansion and Leasing Director
LPP S.A.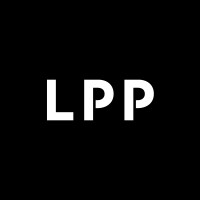 Tickets & Registration
Attending Main Awards Gala only – price per person.
FORUM & ONLINE CEO NETWORKING + THE MAIN AWARDS GALA
Attending the Forum & Online CEO Networking plus the main Awards Gala – price per person.
CORPORATE TABLE PARTNER OF (10) TEN FOR THE GALA
Attending Main Awards Gala with a corporate table of (10)
Live
& Online
The CEE Retail Awards is dedicated to a retail networking environment and delivers a professional platform for deal-making, relationship building and one-on-one or group discussions on the evolving retail investment and development opportunities that are presenting themselves to the market.
We have invested a lot of time and expertise in to creating a product that sets new standards in awards events. This multi-platform event will be a feat of new technology and promises to deliver all of the key aspects that our events have done for the past 20 years.
The event opens with the CEE Retail & CEO Networking Forum, a series of discussion panels covering all hot topics and relevant issues for the dynamically evolving retail sector. The forum provides an occasion to hear from some of the sector's leading thought leaders as well as opportunities to discuss and explore the industry's most important topics.
The event consists of forums, networking, a retailer platform, an awards gala and an online marketplace, as well as providing an excellent opportunity to make new contacts and renew existing business relationships on a professional networking platform.
Good luck to all of the nominees!