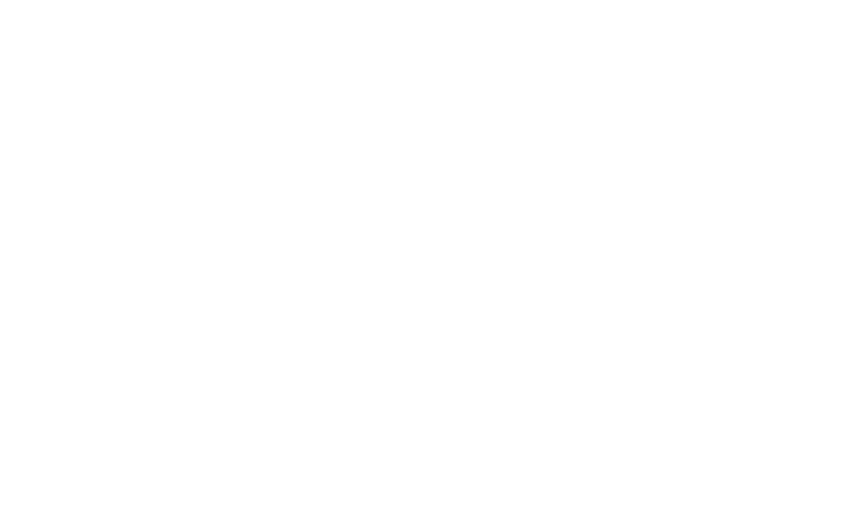 About
the Event
14th Annual CEE Retail Awards
e-Retail & Innovation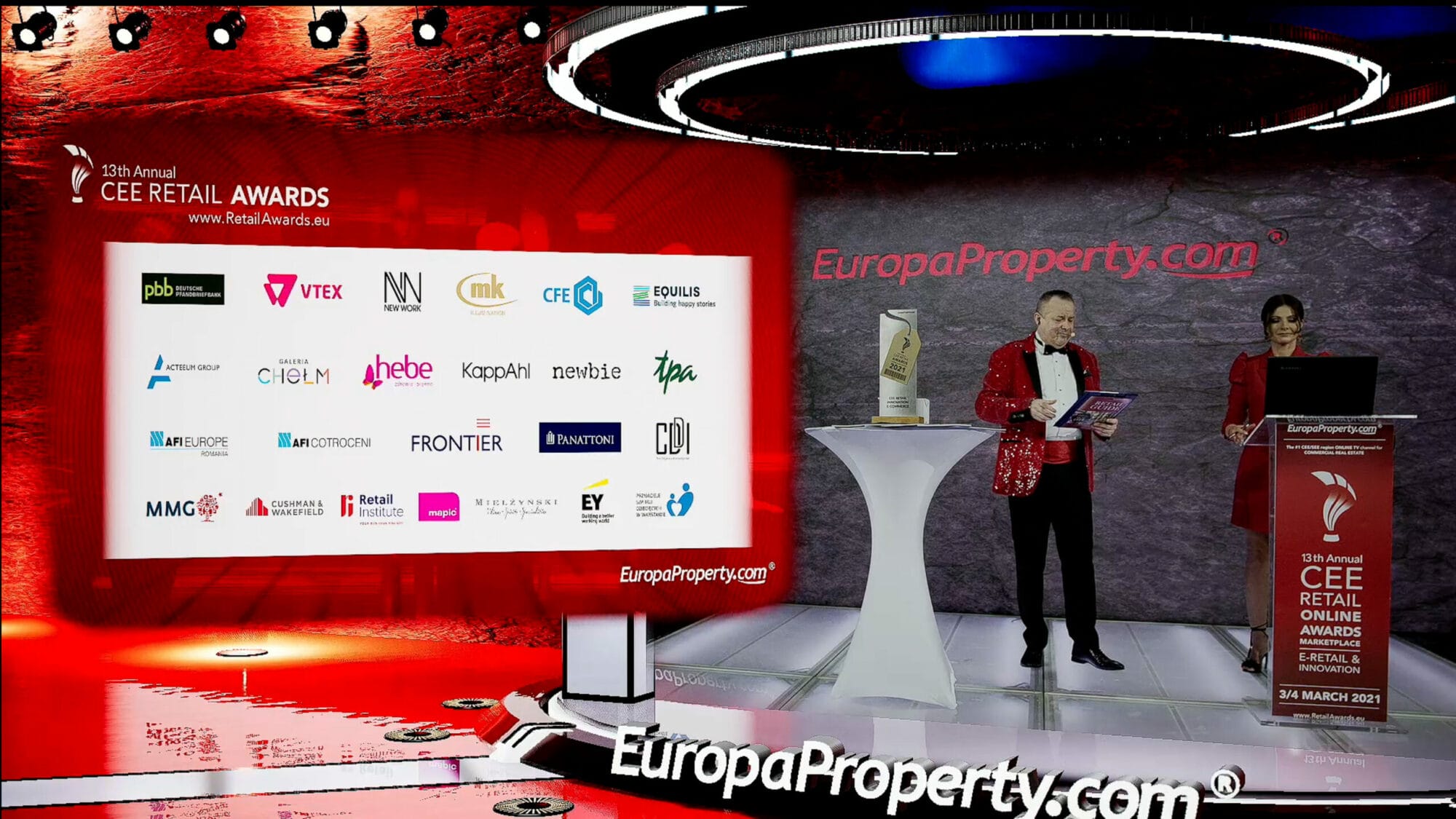 Heralded as the market benchmark for retail success in Central and Eastern Europe, EuropaProperty is proud to host and present the 14th annual CEE Retail Awards Gala & Marketplace, the region's premier commercial real estate retail event. This eagerly anticipated occasion will take place LIVE & ONLINE on January 26/27, 2022.
The CEE Retail Awards & Marketplace is the region's premier awards show and experience celebrating the retail industry. The two-day event culminates in a live awards gala on January 27.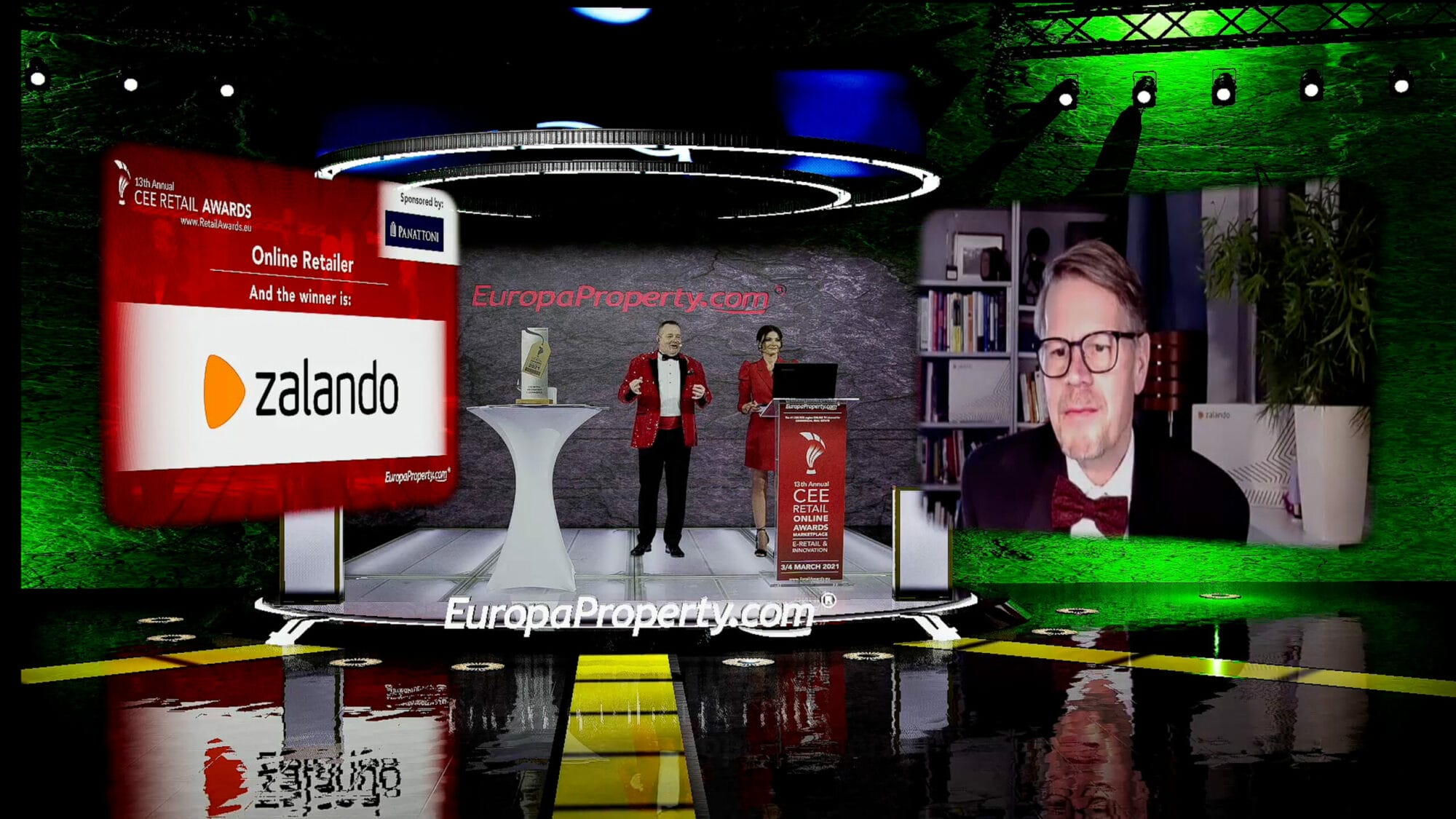 The Flagship Retail Event for the Region
The CEE Retail Awards & Marketplace is dedicated to today's new look networking environment and delivers a professional platform for deal-making, relationship building and one-on-one or group discussions on the evolving retail investment and development opportunities that are presenting themselves to the market.
The two-day event opens with the CEE Retail & CEO Networking Forum, a series of discussion panels covering all hot topics and relevant issues for today's dynamically evolving retail sector. The Retail Forum provides an opportunity to hear from some of the retail market's leading thought leaders, as well as opportunities to discuss and explore the retail industries most important topics.
STAY CONNECTED WITH MARKETPLACE
This two-day event, consisting of forums, networking, retailer platform, awards gala and online marketplace, as well as providing an excellent opportunity to make new contacts and renew existing business relationships on a professional networking platform.
These are unprecedented times and EuropaProperty is fast becoming a multidisciplinary enterprise with an array of mediums to help the industry move forward. Therefore, The CEE Retail Awards and Marketplace is active and available to attendees and sponsors to utilise immediately.
E-RETAIL & INNOVATION
Meet the most active retailer, innovators, e-retailers, investors, developers, bankers, asset managers and CRE professionals active or looking to enter the region. With over 600 directors – local, regional and international participants – this event is not to be missed.
As a backdrop to the whole event is the Marketplace and Retailer Networking Platform, an online marketplace where developers and retailers can meet to discuss, formulate and make deals.
KEY RETAILERS
At the awards gala, retailers, real estate companies, projects and individuals will be presented with awards of acknowledgement by the industry for their contribution to the development of the retail commercial real estate market in the region for 2021.
EuropaProperty is expecting more than 600 participants including over 100 retailers doing business or planning to do business in the region. This two-day event is subject to considerable media coverage with local and international media present. This ensures participants, companies, and award winners, an extra opportunity to publicize themselves and of course the retail sector throughout the whole of Central and Eastern Europe.
Event Schedule
26 January
A chance to connect with other attendees, jury members and sponsors on the Whova app.
The Future of Investment & Logistics Development Panel
The accelerated retail evolution is bolstering the demand for well-located logistics space, with logistics set to remain the bright spot within the real estate landscape. Backed by solid fundamentals and structural tailwinds such as a further increase in e-commerce and low overall vacancy rates, investor sentiment is particularly positive for logistics. Given the stable occupier demand, the supply-side risk is moderate. Investors are increasingly joining up with developers in forward fundings to secure assets.
Panellists will focus on the e-commerce, fulfilment, and last-mile sectors, and how real estate plays a continuing role in the development of this side of the business.
Topics include:
How can E-fulfilment supply chains keep pace with the continued double-digit online sales growth?
New dynamics & new formats to meet new customer expectations
Last-mile retail and delivery: challenges for retailers & brands to serve customers
Warehouses, platforms, hubs, stores… what is the best format?
Which areas are the most sought-after logistics markets in the region?
Will logistics remain the 'investors' darling' in 2021?
Craig Smith (Moderator)
Publisher, EuropaProperty.com
Wojciech Doliński
Managing Partner, TPA Real Estate Services
Otis Spencer
Chief Investment Officer, Member of Management Team , P3 Logistic Parks
Wolfgang Molnar
Executive Director, Erste Group
Dieter Knittel
Head of CEE Real Estate Finance International, pbb Pfandbriefbank
Karolis Adlis
Director, W.P. Carey
Raimund Paetzmann
VP Corporate Real Estate, ZALANDO SE
Hubert Rossa
Senior Vice President Investments, Griffin Real Estate
Daniel Oponowicz
Commercial Director, Frontier Estates Polska Management
Robert Dobrzycki
Panattoni Europe
CEO Networking & Soapbox (hosted by Lodestar)
A chance to connect with other attendees, jury members and sponsors on the Whova app. Simply click the attendee icon on the bottom of the app screen, connect with other guests, and even arrange to meet on Zoom.
A number of new and emerging retail & leisure brands, with requirements in the CEE region, will step up on to the virtual Soapbox stage for 5 minutes each to pitch their brand's credentials and property requirements for the future. Join the sessions to find how you can assist their searches. Hosted by Lodestar.
Julie Fitzsimmins (Moderator)
Director | International Investments, Loadstar
Sebastian Paciorek
Country Expansion Manager, KappAhl
Tomasz Sudoł
Expansion Director, Hebe
Retail Development and the Ascendance of Retail Parks and Outlet Centres
Traditional retail development is facing many challenges in the current market, how are the market's protagonists and influencers moving forward? Panellists will discuss the latest development trends and innovations.
Topics Include:
What is the development outlook in the short-medium term?
Can we hope for a strong rebound in 2021?
What new formats and challenges are appearing?
Can hotel, leisure and retail projects co-exist and prosper in a modern market environment?
Where are the hot spots and expansion possibilities for new and emerging retail and leisure brands?
Outlets centres are growing in popularity across the region and are becoming increasingly relevant – where is the growth potential?
How resilient are these sectors and are there any potential fall-outs/challenges in the medium to long-term?
Craig Smith (Moderator)
Publisher, EuropaProperty.com
Monika Woźniak-Zawioła
Head of Retail, Europe SA
Jacek Wesołowski
Managing Director, Trei Real Estate Poland
Brendon O'Reilly
Managing Director, Fashion House
Roxana Stanciulescu
Head of Retail Division, AFI EUROPE ROMANIA
CEE Retail Awards Jury Dinner
This year the Jury dinner will be hosted 'Live & Online' over a Zoom meeting. Each Jury member will introduce themselves to the other Jury Members and then there will be a live online vote on all of the categories. The whole process will be audited by EY and the winners will be announced at the main awards gala on Thursday 4th March from 7 pm.
Each CEO and attendee has 30 seconds to introduce themselves and their company.
Digital Retail Innovation and E-commerce Panel
The e-commerce sector has seen a huge bounce during the crisis due to increased online shopping. Now more than ever, retail real estate is losing shoppers online. Connecting physical and digital is the only way to ensure the industry's recovery. What are the knock-on effects and how is innovation affecting the industry? Real-time Q&A.
Topics Include:
How is the traditional shopping mall going to survive and thrive during and after Covid 19?
Is connecting physical and digital the best way to ensure the industry's recovery?
What Innovations are appearing?
What visions will drive success moving forwards?
What are the short and long-term effects on supply and demand?
Craig Smith (Moderator)
Publisher, EuropaProperty.com
Gary Burrows
Managing Director MMP, FitForCommerce
Sebastian Lenard
CEO VTEX Partner Poland, VTEX
Kiril Dinov
Sales Development CEE, VTEX
Thomas Mark
President, MK Illumination
A chance to connect with other attendees, jury members and sponsors on the Whova app. Simply click the attendee icon on the bottom of the app screen, connect with other guests, and even arrange to meet on Zoom.
Hotels & Leisure – joining forces with retail for a better future
The hotel and leisure industries have been going through unprecedented times. The current restrictions have challenged hotel, leisure and retail destination owners to simplify their operations and achieve higher efficiencies – a positive trend which will likely remain long after the pandemic is over. As all three sectors continue to adapt to our changing business environments, hoteliers and leisure operators should join forces with retail property owners – as an example, hotel operators offer flexible concepts that can be integrated within non-traditional hotel spaces, the two sectors may thus find mutual opportunities within each other's areas.
David Nath, MSc MRICS (Moderator)
Partner, Head of Hospitality CEE & SEE, Cushman & Wakefield
Craig Smith
Publisher, EuropaProperty.com
Miguel Martins
Head Development Northern Europe, IHG
Przemysław Wieczorek
Investment Director / Management Board Member, Puro Hotels
Eric Assimakopoulos
Managing Partner, Revetas Capital
Bálint Erdei
Founder CEO, Redwood Real Estate Holding
Zdeněk Kovařík
Head of Hospitality, Julius Meinl Living 
A chance to connect with other attendees, jury members and sponsors on the Whova app. Simply click the attendee icon on the bottom of the app screen, connect with other guests, and even arrange to meet on Zoom.
13th Annual CEE Retail Awards Gala
Beamed live from our Virtual Studio, our state of the art gala night production will push the boundaries of technology to bring you an online awards experience like no other. We encourage you to get dressed up, order a nice dinner, open a bottle of wine and enjoy the event 'Live & Online' on your big screen smart TV, as we announce the winners & thank the sponsors.
Awards Categories
Submit your company in the following categories
Jury
Wojciech Zaskórski
General Manager, IT Business Division
Samsung Electronics Polska
General Manager, IT Business Division. At Samsung since 2014. Earlier he had 4 years in Sygnity as Director responsible for development strategy. He graduated from University of Warsaw, Oxford, Fuqua School of Business and London Business School. Earned Ph.D. education in the field of risk management. Privately supporter of active recreation, enjoys CrossFit, sailing and plays the guitar.
Dieter Knittel
Head of CEE Real Estate Finance International
Deutsche Pfandbriefbank
Dieter Knittel is Head of International Real Estate Finance for Central and Eastern Europe at pbb Deutsche Pfandbriefbank. Dieter is responsible for the bank's lending portfolio in the region. The regional focus is on Poland, Czech Republic, Slovakia, Hungary and Romania. Dieter has been active in the CEE market for more than twenty years, including five years based in Warsaw as Head of Credit and Senior Risk Management.
Adrian Majsterek
Co-owner
A&A Holding / Tkalnia
He is a member of a board in the family owned company A&A. Company A&A is  dealing in commercial real estate, jewelery as well as sport and monuments. Adrian Majsterek is responsible for development projects such as Tkalnia shopping center, Tkalnia Home, and Hotel Łódzki Pałacyk. In 2012 he graduated with honors from the London School of Economics.
Bruno Lambrecht
General Manager
CFE
Bruno Lambrecht is the General Manager of CFE Polska, a company which is part of the international construction group CFE. He is a graduate of the faculty of civil engineering at the Catholic University of Leuven (Belgium) and has considerable experience in engineering and management in the construction sector. He has been working in the Polish construction market for 15 years. He is fluent in Dutch (mother tongue), French and English and can communicate in Polish and German. In July 2012, he was elected Chairman of the Board of the Belgian Business Chamber. He embraced this position until June 2016.
Tomasz Trzósło has over 23 years of experience in the CEE real estate markets. Before joining EPP, he was the Managing Director of JLL for Poland and Central Europe, where he managed the company's operations in Poland, and oversaw JLL business in the Czech Republic, Romania, Hungary and Slovakia. He was also a member of legal & compliance board of Tetris design and build business for EMEA. Before managing JLL, he ran the capital markets teams of JLL for both Poland and Central and Eastern Europe, and as such was involved in numerous transactions across the CEE, including portfolio and property disposals and acquisitions, fund raising and debt deals, or structured equity transactions. He has a strong track record in working with all branches of the real estate market, including retail, office, industrial, hotel and residential sectors. While managing JLL in Poland, he identified, managed and completed two M&A transactions – acquisition and integration into the firm of the design and build business (Tétris) and residential consultancy business.
Tomasz holds a master's degree in Financial Accountancy and Economics from the Cracow University of Economics and has qualifications in valuation, investment appraisal, property finance and portfolio management from London's Investment Property Forum.
Katarzyna Dąbrowska
Property & Expansion Director
Vision Express
James Turner
Group Managing Director
Sierra Balmain
Prior to establishing the Balmain Asset Management group in 2003, James held various senior positions with Westfield over a ten-year career, culminating in establishing their European shopping center business in London in 1998.
Wolfgang Molnar
Executive Director, Erste Group Commercial Real Estate
Erste Group Bank AG
Wolfgang has started his career as technician where he worked for ten years and has been responsible for water treatment plants. Afterwards more than two decades ago he joined Erste Group Bank AG which is heading the Austrian savings bank sector.
Here,  based in Erste`s Viennese Headquarter Wolfgang has gained various experience (retail, restructuring, origination) primarily in the Erste Group Commercial Real Estate Division where he is currently responsible for origination and structuring real estate transactions (office, retail, mixed-use, logistics) in Austria, Central, Eastern and South-Eastern Europe. Erste Group manages a commercial real estate portfolio of more than EUR 14billion with an annual deal flow of more than EUR 2.5 billion, the regional focus including Poland, Czech Republic, Slovakia, Hungary, Romania, Serbia and Croatia.
Gary Burrows
Managing Director
FitForCommerce
Yoram Reshef
General Director
Blue City
Yoram Reshef is a graduate in economy and management from the University of Bar-Illan in Israel. He came to Poland from Israel in 1998, as the Director General of Asbud, a company with Israeli capital. In the years 1999-2002 he was responsible in the GTC group for the building and management of Galeria Mokotow, the first new generation shopping mall in Poland.
His next challenge was leading the Blue City Project, a shopping mall in Ochota – starting from June 2002, when he oversaw its construction, till today when he is the General Director and Vice President of the Board. Yoram Resheff has been distinguished many times with prestigious titles such as manager of the year.
Osman Cavusoglu
International Operations and Sales Director
BR Magazacilik Ticaret A.Ş.
Osman Cavusoglu is a member of the Executive Board at BR Magazacılık, International Operations and Sales Director of AC&co. | Altınyıldız Classics and he also holds the General Manager position of AC Fashion Retail Romania. He established his own company HOMEDESIGN Russia in 2007 and carried on until 2011. He has a total of 20+ years professional experience, and he can effectively communicate in English and Russian.
Benoit Charles, CEO of Apsys Poland – an experienced manager with extensive management practice in the field of commercial real estate, in which he has been operating for over 17 years. In June 2016, he took up the position of CEO of Apsys to manage its business activity in Poland. Prior to that, he was responsible for development project of Immochan Group Int. In the years 2007 – 2013 he was the CEO of Immochan Poland. He has an excellent knowledge of the specific nature of the Polish shopping centers market. He is a graduate of commercial and tax law at Paris Sud, one of the largest and most reputed universities in France.
Paweł Oskędra
Property Director
Smyk
Paweł Oskędra is a mature senior manager with more than 20 years of work experience in commercial real estate. The first few years he spent working for both Jones Lang Wotton and Europa Park performing various services  and being responsible for  retail, offices and industrial (Europa Park).   The next almost 10 years of his professional life Paweł spent working for shopping center owners, investors and manag­ers. His positions during that time included head of the leasing department at ECE Projektmanagement, head of the leasing department at Parkridge Retail and head of the leasing department at Apsys Polska. Paweł was responsible for leasing and re-leasing of a portfolio of shopping centers, extensions of existing schemes and other restructur­ings, for investors such as GE, Heitman, Casino Group, Aviva Investors and Deutsche Bank group. He was involved in projects including Galeria Krakowska, Galeria Łódzka, Galeria Kaskada, Alfa Shopping Center, Galeria Bałtycka, Galeria Dominikańska, Focus Mall Bydgoszcz and Focus Mall Zielona Góra and lots of others.  After 10 years working on the owner's side, Paweł changed the side of the market and became Property Director at Ultimate Fashion, one of the biggest retailers in CEE, operating brands such as  Esprit, River Island, GAP, Aldo, Mango, Hugo Boss, New Look, Peacocks, Mexx, Spring . He was personally responsible firstly for  the roll out of brands such as : New Look, GAP, River Island and Peacocks and later on  for the successful restructuring of the fashion division of EMF's business in Poland and CEE, including Russia and Ukraine. Once happened Paweł joined another business unit of EM&F where performed services for other business units of EM&F to include Ultimate Fashion, Empik and Smyk both in Poland and some other markets. Since Feb 2015 Paweł moved to Smyk Group  and holds the position of Property Director (area of responsibility: development + maintenance + construction) covering Poland, Ukraina and  finally Romania.
Karolina Szklarska
Commercialization Manager
Sweet Gallery
Karolina Szklarska, Commerzialization Manager and Business Development Executive in Sweet Gallery Sp. z o.o. Sp.k.
The company is owning several brands like Ice and Roll, Lodolandia , Bafra Kebab, Cake and Roll, which together form the largest street food chain in Europe with over 650 points operation in several countries. Karolina is responsible for commercialization of space and lease agreements on international markets. She is an experienced manager with a demonstrated history of working
in the food and beverages industry. Skilled in negotiation, retail, sales and international business developing as well as great communication skills. Speaks fluent English, German and Polish.
Karolina Szklarska graduated the Polish Naval Academy of the Heroes of Westerplatte with the specialization in International Relationships. She has over 14 years of experience in international business environments of various fields. In WIBO Sp. z o.o. Sp.komandytowa held she the job position of Area Export Manager where she negotiated new deals for the company, promoted the products and maintained relations with key customers. As Key Account Manager in Telecolor Sp. z o.o. she was responsible for sales results and crucial negotiations for the export department. Karolina continued her working carrier in Akat Akai Poland Sp. z o.o. where she organized the Polish Branch and coordinated various departments in the company aimed at sales increase. After that performed similar duties for over 4 years in Mazuraqua sp. z o.o. as Senior Key Account Manager.
Tomasz Sudoł
Expansion Director
Hebe
Tomasz Sudoł is a Expansion Director responsible for development and asset management of Hebe in Poland, Czech Republic and Slovakia.
Tomasz has 12 years of experience on the real estate market, previously working as a COO of Solar. Since 2016, he's been successfully developing portfolio of Hebe`s stores, which currently amounts at 263 stores in Poland.
Tomasz is the graduate of Poznań University of Economics. He is also the graduate of the Executive Master of Business Administration organized in English jointly by Helsinki School of Economics and Poznań School of Banking.
Tomasz Jagiełło
Chairman of the Board
Helios
Tomasz Jagiełło – founder, managing director and president of the management board at Helios S.A., Poland's largest movie theater operator.
Co-author of the company's success, responsible for its strategy and development from the very start. He represented Helios during the 2007 purchase of 5 Kinoplex locations, and the 2010 acquisition of a majority stake in the company by Agora S.A.
Since 2013, he has been a member of Agora's management board. He supervises the Films and Books division, as well as the food operations.
He was one of those behind the idea to establish Next Film sp. z o.o. in 2012. Thanks to that company, Helios expanded its operations to include movie distribution.
Long-standing member of Polskie Stowarzyszenie Nowe Kina and deputy president of the board at the International Union of Cinemas.
Born in 1967, graduate of the Faculty of Law and Administration at the University of Łódź, and the Law School at the University of Edinburgh.
Anna Szmeja
CEO
Retail Institute
Vitalii Boiko
CEO and owner
NAI Ukraine/Urban Experts
20 years of experience in the real estate market, from the idea to their realization and management.
Deep knowledge of both local market and international exprience allows offering clients expert advice in development, investment, asset management, construction and architecture, using the customer's time, financial resources and property with 100% efficiency.
In 2017 he was awarded as "Person of the Year in the real estate market" according to Eastern Europe Real Estate Project Awards, organized by Europaproperty.com and URE Club.
More than 700 consulting projects and 100 commissioned schemes across retail, office, mixed-use, residential ,transport, hospitality sectors. The projects geography covers all CIS countries territory, including Ukraine, Belarus, Kazahstan, Cyprus and Baltic countries.
Author of the most ambitious projects: Ocean Plaza, Respublika Mall, Lavina Mall, Ocean Mall, Blockbuster Mall, Smart Plaza Polytech and Obolon, White lines mixed-use complex, the main regional malls in Ukraine – Global UA (Zhytomyr), MOST City (Dniper), Oasis (Khmelnitskiy) and others. The outstanding quality of the projects was proved by the international awards:
Ocean mall – Retail Development for Ukraine (INTERNATIONAL PROPERTY AWARDS 2019)
April City – Mixed-use Development for Ukraine (INTERNATIONAL PROPERTY AWARDS 2019)
Blockbuster Mall – the largest shopping resort in Ukraine,the first shopping mall hosted IKEA in Ukraine
Winner of the European Property Awards 2018
Retail Project of the Year (EASTERN EUROPE REAL ESTATE FORUM 2019)
Ocean Plaza – finalist of the MIPIM Awards 2012
Lavina Mall – the first shopping mall hosted H&M in Ukraine.
Burak Eşsiz
Head of International Business Development
Greyder
Burak Eşsiz is skilled in mass Market in the Fashion Industry especially in footwear retail sector over 15 years experience in the area of International Business development and retail operations in the leading brands of Turkey. Currently he is head of business development of one of biggest shoe retailer  GREYDER ( www.greyder.com ) in Turkey.
He experienced with overseeing overall management of all strategic and operational marketing and customer relationship activities with International Franchisee and Wholesale expansion in more particularly Middle East North Africa, Central Asian Turkish Republics ,Balkan countries and GCC region. He is also responsible for directing business development for large accounts , developed new business in existing markets and opened four entirely new regions.
He successed to establishe franchisee business model with 23 new franchisee contracts with 40 new stores opening and 20 new wholesales buyers within 3 years a head. Create and implement effective business strategies to generate $22.5 million in annual sales.
Tatiana Spencer
Partner
Aspenn
Tatiana Spencer in the real estate sector since 1996. Her work experience includes a position as Agency Director at King Sturge. For over 4 years she was responsible for leasing and land acquisition, managing a team of 16 agents. Her main clients were Helical, Makrum, Budizol, Rece, Ghelamco, Nap Invest, Plaza, TriGranit, MLP and others.
Previously for over 9 years with Jones Lang LaSalle, heading a retail team for Poland, she advised  many well known companies such as: Globe Trade Centre, Ikea, Neinver, King Cross, Carrefour, Multidevelopment, IIC, Echo Investment, and many others. The main projects  she was involved in include Galeria Mokotów, Wola Park , Galeria Kazimierz, Galaxy, Pasaż Grunwaldzki, Factory Outlet, Sfera II, CH Marcelin, Carrefour Morena, CH Ogrody, Wzorcownia, Stary Browar II, Galeria Jurajska, Forum Koszalin, Sarni Stok, Europa Centralna, amongst others.
Currelntly with Aspenn she is and was involved with a number of projects across Poland like Galeria Siedlce, Galeria Jurajska in Białystok, Ferio Wawer in Wasraw, Blue City, Nowa Stacja in Pruszków, Gemini Park Tychy, Turawa Park in Opole, Multishop (Sochaczew, Jarocin, Suwałki) and many others. She advises Polish and international clients on retail leasing, sale and investment.
Tatiana  studied Architecture and graduated as an Urban Planner. She also holds an MBA degree  from both the University of Illinois and the University of Warsaw.
Wojciech Normand
Vice President
Deichmann
Lawyer, graduated from the Faculty of Law and Administration at the University of Wroclaw.
From 1992 to 2004 partner in the office of Legal Advisers Kołodziej, Pinkosz & Partners. Specialization: tax law.
Since 2004 in DEICHMANN-Obuwie Sp. z o. o. – the polish subsidary of Deichmann Group,
the largest shoe and sportswear retail chain  in Europe, initially as an internal corporation lawyer, then the proxy of the board also responsible for the expansion of the company.
Since 2007 Vice President of the Board responsible for the administrative part of the company, including finance, investment and expansion of then retail chain.
Member of the Board in other companies of the DEICHMANN group – UAB Deichmann Avalyne (Lithuania), Deichmann Apavi (Latvia), Deichmann Kingad OÜ (Estonia) and Deichmann Logistik Polska Sp. z o.o. (Poland).
Paweł Korobacz
Retail Expansion and Organisation Director
YES Biżuteria SA
Pawel has almost 30 years experience at trading and developing of distribution. He is the graduate (MSc Eng.) of Poznan University of Technology. At 1996 he began working for Eurocash – JMD, one of the leaders of FMCG market in Poland. Since the beginning of 1998 in charge of the retail net of jeweller's stores YES. Initially at the position of Development Manager, since May 2000 Retail Director and since the beginning of 2011 Retail Expansion and Organisation Director. His duties involve responsibility for investments, organisation, and market growth of YES and Verona brands in CEE area. Established the first franchise offer of jewellery stores on the Polish market, as an important part of jewellery stores net, which has reached 181 stores by now (158 YES, incl. 3 in Czech Republic + 23 Verona)  and at the end of 2019 has gained the second position at that highly competing market.
Elected as a co-Chairman of the Audit Committee of the Polish Franchise Organisation (POF).
Robert Madej
Retail Expert
RMC Retail
I have been the owner of the RMC Retail consulting company for several years. As an independent expert, I advise on the development of companies such as MANGO, Nike, Foot Locker or Parfois on the Polish market. I also work for individual orders of various companies on the market.
I specialize in the development and optimization of franchise networks.
I started my professional career in the insurance and banking sector, for which I created a network of partner branches in Poland (Multibank – currently mBank).
In 2003, I started operating in the retail sector for the developer and owner of CH Wzorcownia. Later, for over 8 years, I worked for the Gdańsk-based LPP company (owner of the Reserved, Cropp, House, Mohito, H&Y and Esotiq brands), developing the chain of stores in Poland.
I got higher legal education at the University of Lodz. I obtained an additional specialization in EU economic law at U.I.A (Universitaire Instelling Antwerpen) in Belgium.
Sebastian Lenard
CEO VTEX Partner Poland
SportsDelite
CEO VTEX Partner Poland with over 16 years of international retail and development  experience.
CEO of SportsDelite, exclusive franchise partner of Skechers in Poland, responsible of mono brand development of the brand at local market.
Skechers is third largest athletic footwear brand in US, currently available in over 170 countries ad territories worldwide via a complex chain of department and specialty stores, more than 3,300 Skechers retail stores, and the Company's e-commerce websites.
Sebastian is experienced in retail, franchising and wholesale management. Responsible for Real Estate development, Start up project preparation and execution.
Previously engaged in new and local business development on European and  Arabian  markets such as Poland, Hungary, Czech Republic, Baltic States, Germany, United Kingdom, Italy, Dubai & Bahrain
For almost six years Sebastian was  in charge of Kazar Group international expansion & of the diffusion brand development.
As such he was  responsible for the growth of Kazar on its way to reach out across the above mentioned regions same time involved in the latest launched diffusion brand Kazar Studio.
His past strong record of leading the expansion and development of Freeport Retail UK in  Germany, the cooperation with SJ International as Developpement manager for Tom Tailor & Tommy Hilfiger on  the European FOC market, are rounding up his skills.
Sebastian holds a bachelor degree in accountancy and economics form the Technical University Berlin.
Jacek Wesołowski
Managing Director
Trei Real Estate Poland
Jacek Wesołowski has almost 30 years of experience in the real estate industry, in the development of retail, office and residential facilities. His first successful investment project was an office building, Bank Własności Pracowniczej, in Gdańsk 1992, followed by the first such project in Poland, the Kliff Shopping Centre in Gdynia (1994), and in Warsaw (1998). Jacek Wesołowski's successes include the development of Galeria Emka in Koszalin and 20 other local retail facilities constructed until 2008. For over 7 years, in the period 2008 – 2016, Jacek Wesołowski held the function of the Development Country Manager and member of the management board at Immofinanz Polska, where he developed the STOP SHOP and VIVO! trading brands, and also implemented commercial projects (Silesia City Center – phase two, Tarasy Zamkowe) and residential projects (RiverPark Poznań, Dębowe Tarasy).
From June 2016, a member of the management board at Trei Real Estate Polska, responsible for the development of the company in Poland and the brand of convenience retail parks – Vendo Park.
Jacek Wesołowski graduated from the Gdańsk University of Technology with MSc diploma in Civil Engineering, and from the University of Gdańsk with MSc diploma in economics, majoring in foreign trade. His hobbies include skiing.
Ilona Gryszko-Redo
Property Director
Alshaya
Leon Goldwater
CEO
We Are POP UP
Leon Goldwater is the managing partner of Real Estate Partners (REP), which is an investment vehicle with a focus on innovative retail and technology businesses within real estate. Leon has over 20 years of hands-on experience in building and managing companies within the media and marketing sector. Leon is the CEO of We Are Pop Up the world's first marketplace and booking platform for temporary retail spaces with over 13 thousand pop-up shops created. he is the co-founder of Six and Sons a retail platform for sustainable brands and co-owner of BrandSpots, a full-service pop-up shop provider and innovative outdoor media agency. he also serves on the board for Europe Real Estate (REP), a European real estate media publishing and marketing company. Leon is also the co-founder of Locanian Foundation which is a platform which connects all physical shops to a single marketplace dedicated to local purchases with a sustainable last mile delivery solution.
John Scott
CEO
Liminal Retail
John is an accomplished and respected global retail leader and business developer. He has transformed the operations of retailers to support a multiple channel strategy and has opened and built businesses in over 40 countries.  He has amassed a huge amount of jetlag,  building a diversified network of relationships right across the world, including retailers, brands, online operators, franchisors, distributors, department stores, supply chain specialists, real estate, government and finance.
He has held advisory board positions on many trade bodies including ICSC (where he was co-chair of the Leasing and Retailer committee), Mapic and the Retail Trust.  He's a keynote speaker and moderator and is a member of the Twenty Club, an invitation only club for senior retail leaders.
John founded Liminal Retail in 2020, recognising the need to take a far more collaborative approach to the evolution of retail. Having led market entry strategies for international retailers, operated global department stores, worked on both sides of the franchise relationship and alongside many of the major mall owners around the world, Liminal has a unique perspective on not only who to speak to, but uniquely how to build successful collaborations and partnerships and what is needed to deliver these.  We understand that, whoever we represent in the relationship,  the art of delivering a profitable and resilient partnership is to build mutual awareness and trust of each others business models and requirements.
Anna Strauchold
Expansion Manager / Proxy
"AS" Real Estate Advisor
For over 16 years associated with the real estate market in Poland,  8 years in Lithuania and almost 2 years in Czech Republic and Slovakia.
Working for 18 years for Deichmann Anna has gained  the huge experience in the world wide present company, supporting its  projects in the investment-, finance- HR- and finally expansion department.
For over 10 years responsible for the portfolio management of 350 Deichmann stores in Poland and expansion in Lithuania, almost 2 years of Tally Weijl stores Poland, Czech Republic and Slovakia.
Sinse April 2018 responsible for the business development of Giacomo Conti and since  February 2019 additionally at the position of proxy for the market entry of the German brand NKD.
Anna is a graduate of German Philology at the University Wrocław as well Postgraduate Management Studies at the University of Economy in Wroclaw.
Olga Stalinger
CEO
RAYA Group
Olga Stalinger, has a proven track record as investor and serial entrepreneur predominantly focused on brand and retail development of cosmetic, fashion and jewelry brands in the CEE region. Having successfully developed global brands in their market penetration and expansion in the CEE region.
Piotr Pawłowski
Managing Director, Proxy
PP Development
Piotr Pawłowski – Co-founder and Member of the Board of Golden Acres Sp. z o.o. and Managing Director and Proxy of PP Development Sp. z o.o. Piotr is a manager in the commercial real estate industry, specializing in development of mixed-use projects and QSR management and expansion. He has over 25 years of experience gained in Poland and in the Russian-speaking markets, where he implemented international projects. He participated in investment processes on the part of the investor, the developer and the final operator. In Poland, he has worked on several dozen investments of various sizes, ranging from small and medium sized to some of the largest commercial facilities in the country. He held the position of commercial proxy and Business Development Director in Max Poland Sp. z o.o., where he advised the Management Board of MAX Hamburgerrestauranger Aktiebloag on the development of the restaurant chain under the Max Premium Burgers brand in Poland. Before that, he worked for nearly 6 years at Unibail-Rodamco as Head of Development, as well as in managerial positions at ECE Projektmanagement, TK Development, Quinlan Private Golub and McDonald's Polska.
Karolis Adlis
Director | International Investments
W. P. Carey & Co. Limited
Karolis Adlis joined W. P. Carey's European Investments Team in 2015 and currently serves as Director. Prior to joining the firm, he worked at Jefferies Investment Bank as an Equity Derivatives Trader and prior as a Market Risk Analyst. Previously he also worked as a Credit Analyst at UBS Investment Bank.
Karolis has extensive experience structuring transactions in the Nordic and Central and Eastern European markets. Since joining the firm, he has played an instrumental role in more than €500 million of sale-leaseback, net lease and build-to-suit investments including a complex joint venture acquisition of a multi-jurisdictional mixed-asset property portfolio in Northern Europe.
Barbara Has
Senior Expansion Manager
Ordipol (Orsay brand)
Barbara Has is a Senior Expansion Manager responsible for development and asset management of Orsay in Poland, Czech Republic and Slovakia. 
Barbara has 16 years of experience on the real estate market, previously working as a landlord representative during development of Magnolia Park in Wroclaw and as Sales and Leasing Director for Verity Development – developer of residential, office and retail projects in Poland. Since 2011, she's been successfully developing and managing a portfolio of Orsay's stores, which currently amounts to 250 stores in Poland, Czech Republic and Slovakia.
Barbara is a graduate of Bilingual Translation at the University of Westminster in London as well as Postgraduate Real Estate Studies at the Technical University in Wroclaw.
Raimund Paetzmann
VP Corporate Real Estate
Zalando SE
Raimund Paetzmann is VP Corporate Real Estate at Zalando SE in Berlin and focuses on Real Estate Management, Construction, Architecture as well as all building-related employee services like Building Operations, Security, Office, Travel and Event Management. He joined Zalando in 2017 to support the growth of the company's office, retail and logistics Real Estate portfolio.
Previously to joining Zalando he built and led the Amazon EMEA real estate team, which was involved in the strategic network planning and design of the European Fulfillment Network. He has pioneered  introducing new buildings and a new type of advanced e-commerce logistics network across Europe. He also contributed significantly to the new generation of European Fulfillment Warehouse types. Since June 2018, he has also been Deputy Chairman of the Logistics Real Estate Committee of the German Property Federation ZIA.
Thomas Mark
President
MK Illumination Global
Thomas Mark (51), President of MK Illumination, founded together with his brother Klaus Mark (CEO) the company in 1996 in Tyrol in order to pursue his passion for design of conceptual lighting. Since then, MK Illumination has evolved into an internationally active company with subsidiaries and operations in 47 other countries. Thomas ensures that the design and supply of original and environmentally sensitive creative lighting are at the very core of the company philosophy. . In his current responsibility he is engaged in networking, participates in any relevant European events and manages the company's sales and business development team in the headquarters of MK Illumination.
Liad Barzilai
CEO
Atrium European Real Estate
Liad Barzilai – Group Chief Executive Officer (CEO) of Atrium European
Real Estate Limited. Liad joined Atrium Group in 2008; until 2015 was the
Group Chief Investment Officer responsible for the Group's pipeline of
acquisitions and divestments, and from November 2015 until December 2016
Chief Investment Officer at Gazit-Globe.
Liad has a B.A. in Business Economics & Management from Guilford Glazer
School of Business & Management, Ben-Gurion University and an MBA from
Reccanati Business School, Tel Aviv University.
Aleks Brnabić
CEO
MOBIA d.o.o.
Founder and CEO of multiple businesses, including top brands as Mobia, Twister Fun Park, Twister Arcade, CINE&PLAY. 25+ years of experience on successful managing in CEE market, covering all of the best locations in shopping malls in Croatia, Slovenia, Italy, Germany, Bosnia and Serbia. Companies` motto include Shopping&Fun starts with us! Mobia is already recognizable smart accessories brand, exclusive importer and distributor of top brands smart accessories, such as renowned fashion brands. With its 23 locations and franchising business, Mobia is the largest and fastest growing chain of stores in smart accessories and entertainment world.
Artur Kazienko, CEO of Kazar Group Sp. z o.o. Vice-president of the Polish Trade and Services Employers' Association.
Entrepreneur and fashion industry expert with nearly 30 years of experience in the field, a specialist in negotiations and strategic management. He has worked in the clothing industry for his entire professional life and was one of the founders of Kazar in 1990. Appointed CEO of Kazar Group Sp. z o.o. in 2009. The author of Kazar's success as a brand in Poland and abroad, under his management the company has become an industry leader and has won many prestigious awards, including Business Gazelles, Superbrands, Fashion Retailer of the Year or Reliable Employer of the Year. Co-founder of the  Polish Trade and Services Employers' Association joined by over 150 companies operating on the Polish market, the organisation's mission is to ensure a safe future for domestic business.
Julie Fitzsimmins
Director
Lodestar
Andrzej Czarnecki
Market Expansion Director
NEONET
Market expansion manager with years-long experience in:
Development of a chain of stores  ,warehouses premises and offices for Euro-net Sp. z o.o.(owner of the retail chain RTV EURO AGD)
Management of teams responsible for: Investments &Operations ,Project & Design and Expansion.
Experience:
1995-2019 Investment Director ,Development Director in Euro-net Sp. z o o.
2020 Retail Development Director in NEONET S.A.
Accomplishments:
2017-nominated for Professional of the Year 2017 Europaproperty.com
2019-Best Manager of the Year Shopping Center Forum 2019.
Piotr Zieliński
Proxy of Management Board Shopping Centers
Rossmann
Monika Woźniak-Zawioła
Head of Retail
Equilis
23 years' experience on the real estate market. President of the Management Board of project SPVs. Undertaken a range of duties in respect of investment, asset and property management and business acquisition as well as project development and refurbishment of commercial real estate. Working in a field of as acquisition and development for family as well as corporate organizations, reputable international investors, asset managers and development companies dealing with shopping centers, multi-functional, office and residential properties such as: Dutch ING Real Estate, Hungarian TriGranit , French Apsys and German ECE as well as advisory as Head of Retail Capital Markets department for the international real estate advisor companies such as: DTZ and Cushman & Wakefield. Head of Retail at Equilis Europe-Belgian developer active in 7 EU countries, former CEO Equilis Poland.
Agnieszka Skrybant
Managing Director
KappAhl
Agnieszka Skrybant-Jaworska joined KappAhl team in 2007, contributing since then to company's success, holding different positions in sales and development. In 2017 she became Managing Director of Polish organization.
Agnieszka has more than 20 years' experience in retail industry with special focus on fashion. Her current duties concentrate on local expansion and strategic development of two brands: KappAhl and Newbie.
Agnieszka is graduate of Wroclaw University, Faculty of Political Science, privately she is a passionate bridge player.
Tomasz Szewczyk
Managing Partner
Acteeum
Małgorzata Dankowska
Partner - Head RE Advisory
TPA Poland
Małgorzata specialises in transaction advisory and tax restructuring. She has extensive experience in regard to transactions on the commercial real estate market as well as analysing and implementing holding structures and investment financing. She is also a specialist in regard to providing advisory services to investment funds. She is a member of the IFA (International Fiscal Association) and the Stowarzyszenie REIT Polska association. She is a licensed tax advisor, the head of the Warsaw tax office of TPA Poland as well as the Real Estate Market Advisory Department. In 2013, she was awarded second place in the DGP ranking in the category of the best tax advisors in regard to mergers and acquisitions.
Frederic Le Fichoux
International Partner, Head of Hotel Transactions
Cushman & Wakefield
Frédéric joined Cushman & Wakefield Hospitality in March 2007 and is based in Prague, Czech Republic. He is responsible to lead the Hotel Transactions team in Continental Europe and the Hospitality team in Central & Eastern Europe (investment, valuation, development advisory, and operator selection). Frédéric has worked in the CEE region for the last 6 years.
Frédéric has over 17 years of experience in the hospitality sector, having worked in operations, at different managerial positions for more than 6 years. His experience as a professional adviser accounts for the last 11 years.
Frédéric become Cushman & Wakefield Partner in 2013.
Tickets & Registration
FORUM & ONLINE CEO NETWORKING ONLY
Attending the Forum & Online CEO Networking – price per person.
FORUM & ONLINE CEO NETWORKING + THE MAIN AWARDS GALA
Attending the Forum & Online CEO Networking plus the main Awards Gala – price per person.
Attending Main Awards Gala only – price per person.
Live
& Online
This year's event will be hosted entirely online, and will be streamed live to the world from the Europaproperty Virtual Studio.
We have invested a lot of time & expertise in to creating a production that sets new standards in online events. This multi platform event will be a feat of new technology, and promises to deliver all of the key aspects that our real world events have done for the past 20 years, this time in a virtual environment.
EuropaProperty has fast become the Number 1 Producer of online business events in Europe, connecting people and companies despite the disruption, facilitating deals and helping business get done.
We encourage virtual attendees to order a dinner, open a bottle of wine, connect the livestream to your big screen smart TV, and sit back and enjoy the show!
Good luck to all of the nominees!