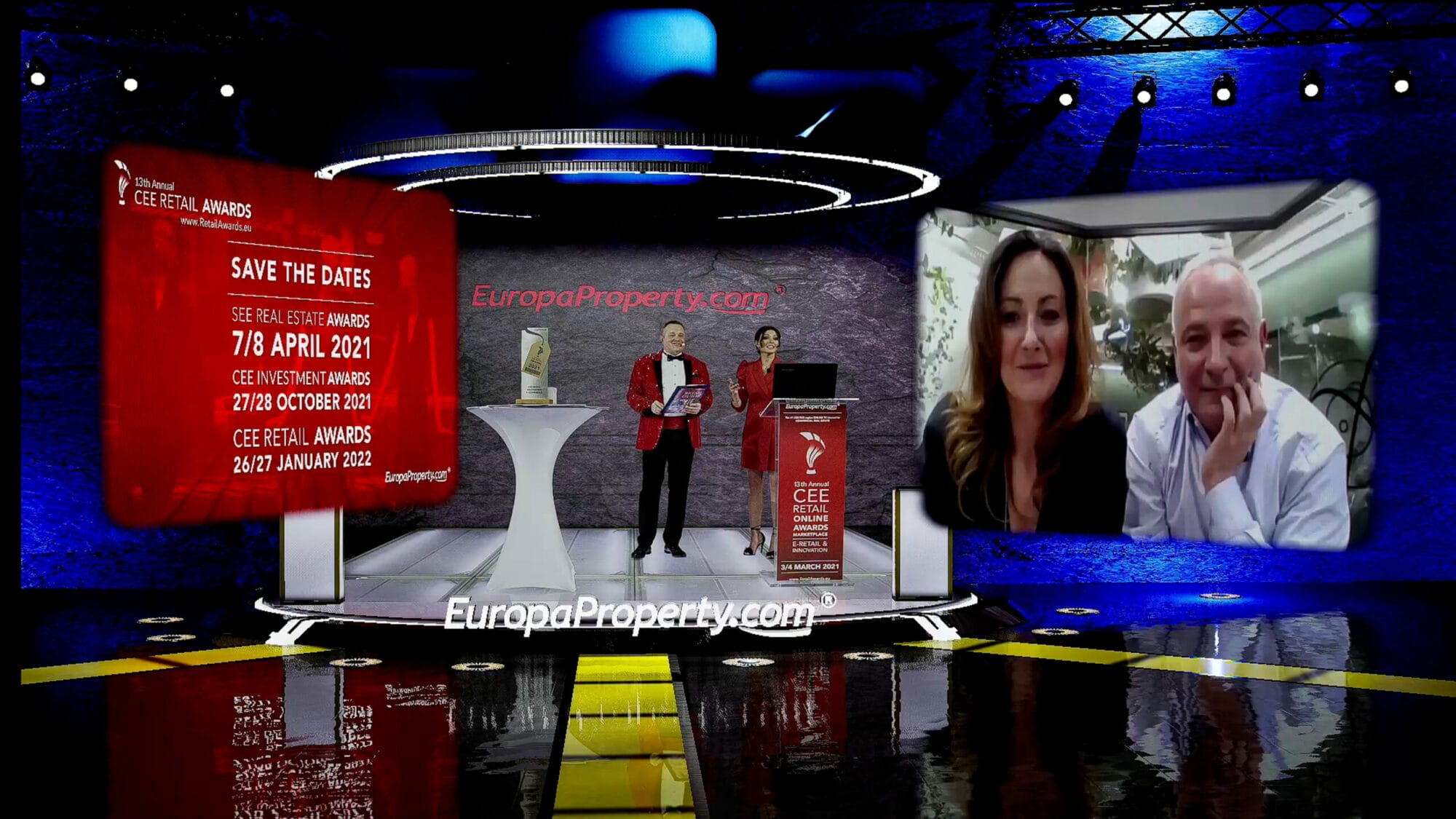 Cosmetics retailer Hebe, and developers Equilis, Acteeum Group and TREI Real Estate all win multiple accolades at Central Eastern Europe's top retail awards ceremony.
Recognizing the importance of Central Europe's retail markets EuropaProperty was proud to host the 13th annual EuropaProperty CEE Retail & Marketplace ONLINE. The live event was simultaneously broadcast using the latest digital technology via the Zoom and YouTube platforms. Guaranteeing that the show must go on, and the top-performing companies from the region could still be recognised for their phenomenal achievements in the retail real estate sector.
Welcome to the brave new world of ONLINE events
"We at EuropaProperty have become pioneers as well as digital innovators in the field of online events. Like many of our partners, clients and friends we have had to adapt our business model quickly to help in these challenging times. So, I'm very pleased that we have now established ourselves as the number one digital awards event organisers, and have delivered the region's very first CEE Retail Awards and Marketplace ONLINE," commented event organiser and publisher of EuropaProperty, Craig Smith.
Currently, the coronavirus pandemic is putting all businesses through unprecedented challenges. In this way, the CEE Retail Awards and Marketplace recognised and appreciated those who have remained faithful to their core values in the face of the crisis and unfavourable market situation.
The pandemic has been a catalyst for change in the retail market and accelerated the restructuring or closure decisions of many. However, Covid-19 could be the rocket fuel of the commercial revolution of the 21st century.
Accentuating the strength, brilliance and resilience of the region's retail sector, many key retailers were awarded on the night. Overall Retailer and Specialty Retailer of the Year went to cosmetics retailer Hebe, which was recognised for its continued expansion and confidence in the region throughout a challenging 2020.
Swedish fashion retailer KappAhl was awarded Fashion Retailer of the Year. KappAhl was recognised by the jury for its commitment to sustainability and revolutionary attitude to the entire fashion industry with innovative business models and a progressive approach to transformation.
2020 will not be known only as the year of the pandemic, but also the year when consumer paradigms shifted, the e-commerce tipping point was reached and the chasm from niche to the mainstream was crossed. The last months have highlighted a significant increase in e-commerce, which has registered a spectacular evolution in record time, and 2020 is seen as a time of strong growth in this segment.
In this way, a couple of mega players on the e-commerce market were awarded on the night. Online Retailer went to Europe's leading online platform for fashion, Zalando and Retail Innovation went to Modivo by eobuwie.pl, a CCC Group brand offering a wide product offer and a unique, multi-channel trade model including complimentary channels of reaching customers.
Other major winners for the retailer-specific awards recognised and appreciated by the jury included: KFC, Green Coffee Nero and Media Markt in the Food and Beverage and Consumer Electronics categories respectively.
Equilis' Monika Wozniak-Zawiola was named this year's Industry Professional. The Jury recognised her strong leadership and leasing skills under challenging market circumstances while delivering the developer's new retail projects in Galeria Chelm and Galeria Andrychow in Poland, both winning projects at the event.
2020 was a good year for retail park and convenience store development in Poland and the project award winners reflected the changing dynamics of the country's retail development market. Many of this year's nominees formed extensions, refurbishments, and new retail park concepts.
Equilis and Acteeum Group's Galeria Chelm won Retail Project of the Year in the small category. The joint developers also won the Future Project of the Year award for Galeria Andrychow.
Other developers recognised on the night included TREI Real Estate Poland, which won the Retail Park and Overall Developer of the Year award. TREI also won the Retail Park of the Year for Vendo Park Częstochowa.
Another project winner highlighting the new development trends on the market was White Star Real Estate's hugely popular and spectacular mixed-use project Elektrownia Powiśle, which won the Retail Renovation/Refurbished Project of the Year award.
Eagle Hill's Galerija Belgrade won Shopping Centre of the Year in the large category and AFI Europe's AFI Cotroceni, one of the biggest shopping centres in Romania, received the coveted Ultimate Destination award.
Echo Investment walked away with the Mixed-use Project award for their highly popular, multi-functional development in the centre of Warsaw, the Warsaw Brewery. Galeria Wiślanka won the medium-sized retail project award.
The event is the only one of its kind with a real focus on the retail market with awards for top retailers, innovators, developers, bankers, projects and specialized service firms.
Multi-disciplined investor, developer IMMOFINANZ was recognised by the jurors for its investment success in the region. Through 2020 the company has continued its investment strategy of seeking investment opportunities in development projects, for example, continuing its successful STOP SHOP brand of retail parks throughout the region.
Master Management Group picked up the Property Management Firm of the Year award, highlighting the growing importance of good asset management, and the extensive nature of the firm's retail portfolio under management.
Global consultants CBRE picked up the Agency of the Year award. Additional company awards were presented to Dentons, one of the world's biggest law firms, which received the Law Firm of the Year award. Tax and Financial Adviser of the Year once again went to TPA and Professional Service Provider of the Year went to MK Illumination.
Many industry leaders and associated companies from the real estate industry were also awarded on the night. CFE Polska won the Construction Firm of the Year, mBank was voted Bank of the Year and Shopping Centre Director of the Year was awarded to Blue City's Yoram Reshef.
EuropaProperty's esteemed panel of highly-respected business leaders from around the region judged the nominations for the awards categories on their merit and positive impact on the market. World-renowned audit firm EY monitored the scoring and voting process.
The CEE Retail Awards and Marketplace once again enabled the industry's key players to come together. The event proved itself as an unmissable opportunity to showcase the company and its services to the real estate sector and wider industries, as well as strengthening business partnerships and ensured unrivalled coverage and exposure.
Bringing people together has never been more important and this year's CEE Retail Awards and Marketplace created a unique opportunity and platform for everyone to be entertained and share the experience of a highly coveted event, whilst learning about the developments and trends which will help shape the 'new normal' going forward.
Full List of Winners for 2020
Winners
Category:

Professional Service Provider
MK Illumination
MK Illumination creates tailor-made experiences that connect with people's emotions through festive lighting, decoration, interactive worlds. They deliver decorative solutions for every occasion and in size or scale. As a global business with local expertise MK Illumination leads the way in design, innovation, technical excellence service and sustainable solutions.
Category:

Tax & Financial Adviser
TPA
sponsored by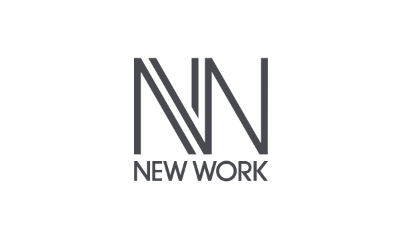 TPA is a leading international consulting group, offering comprehensive business advisory services in 12 countries of Central and Southeastern Europe. TPA provides international corporations and large domestic companies with effective business solutions in terms of tax advisory, accounting and payroll outsourcing, real estate investment consultancy and personnel consulting, as well as audit and business advisory services under the Baker Tilly TPA brand.
Category:

Law Firm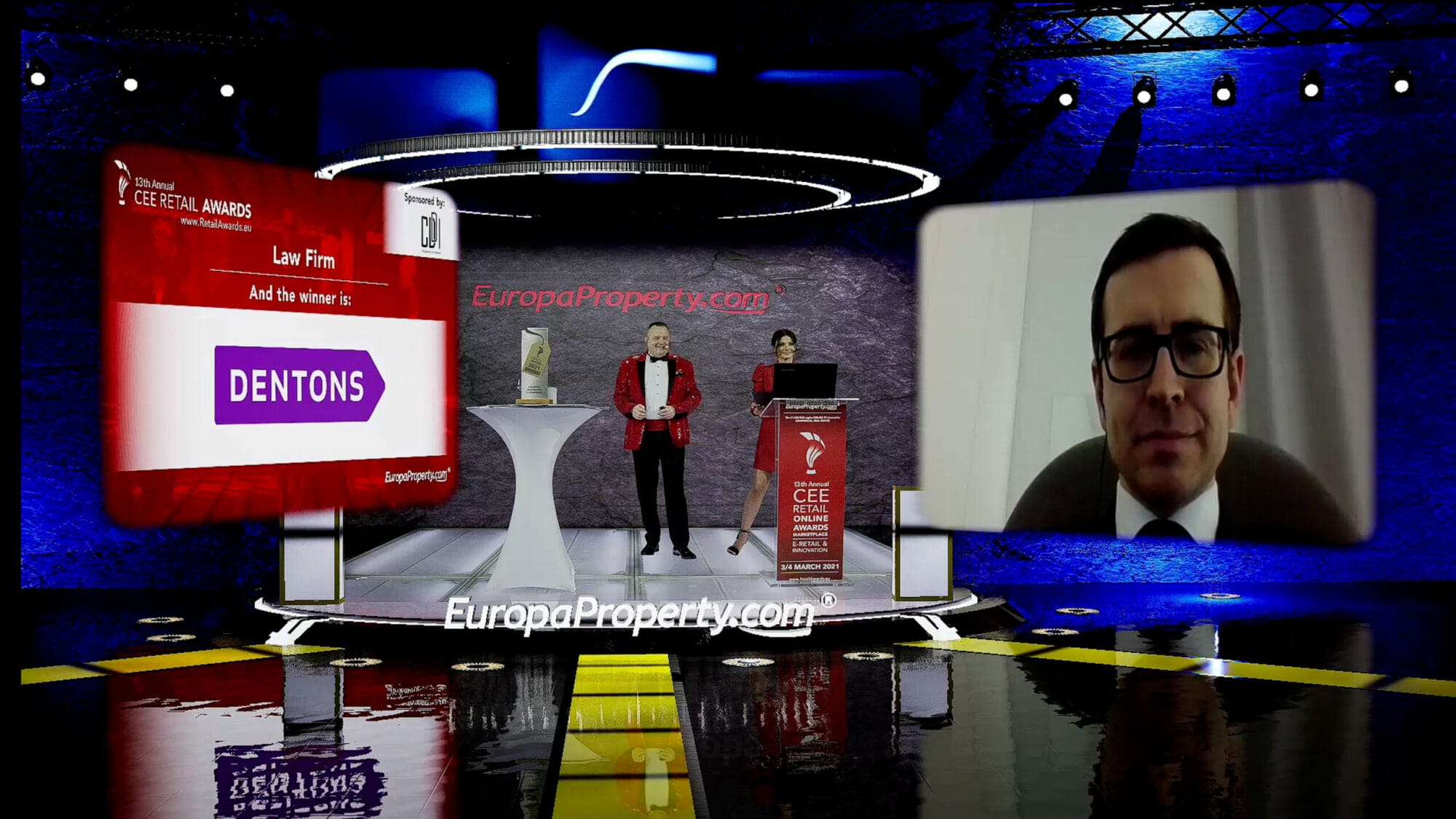 Dentons
sponsored by
Dentons the world's largest law firm operating in 77 countries and 198 offices globally. Its clients benefit from more than 11,000 lawyers and professionals with experience in 24 sectors and 40 practices.
Category:

Construction Firm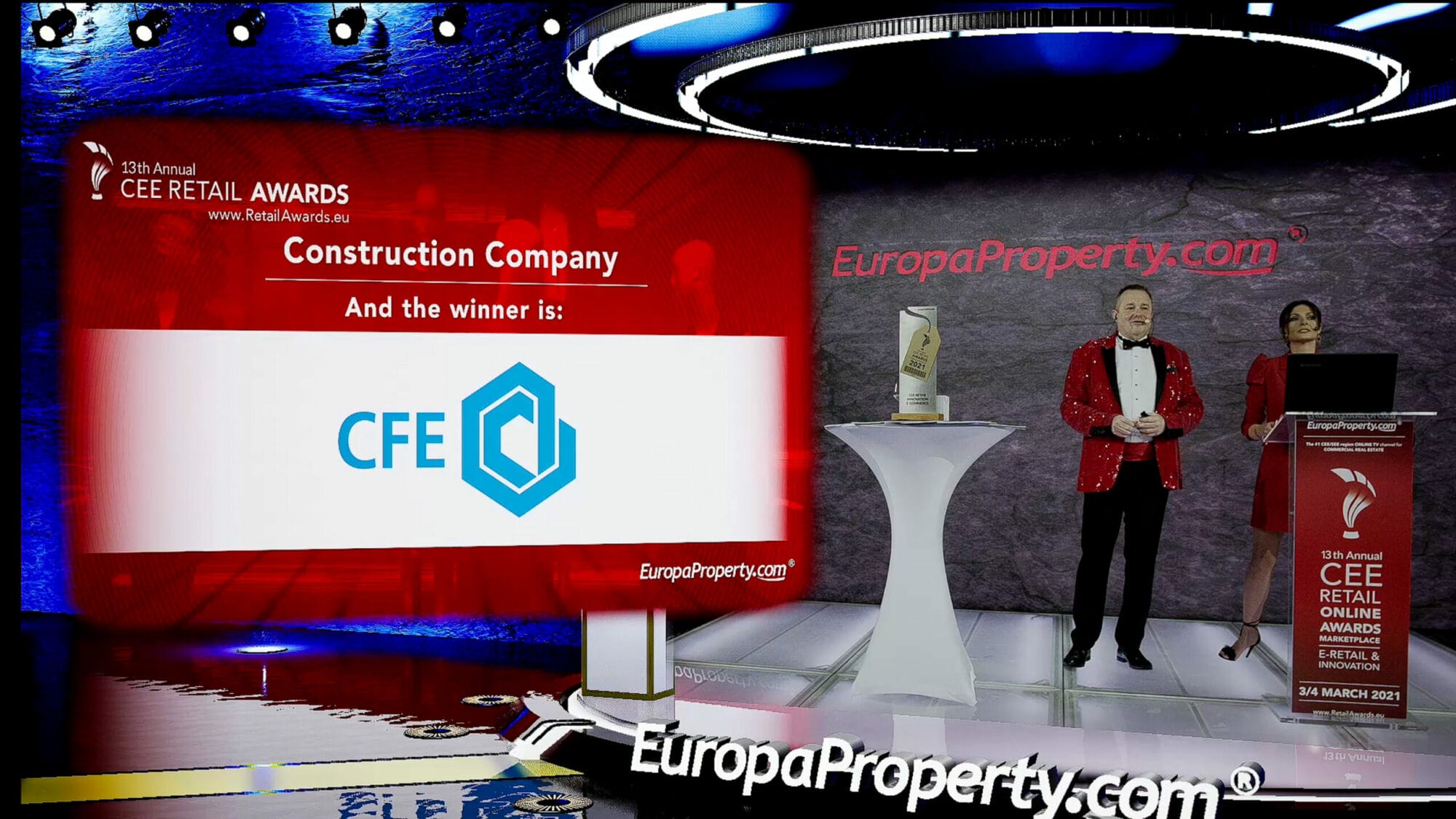 CFE
This year CFE celebrates the 25th anniversary of its presence on the Polish construction market. CFE is a growing trustworthy construction company with returning clients such as Karuzela, Atrium European Real Estate, Rockcastle, Majaland, and Carrefour.
Category:

Property Management Firm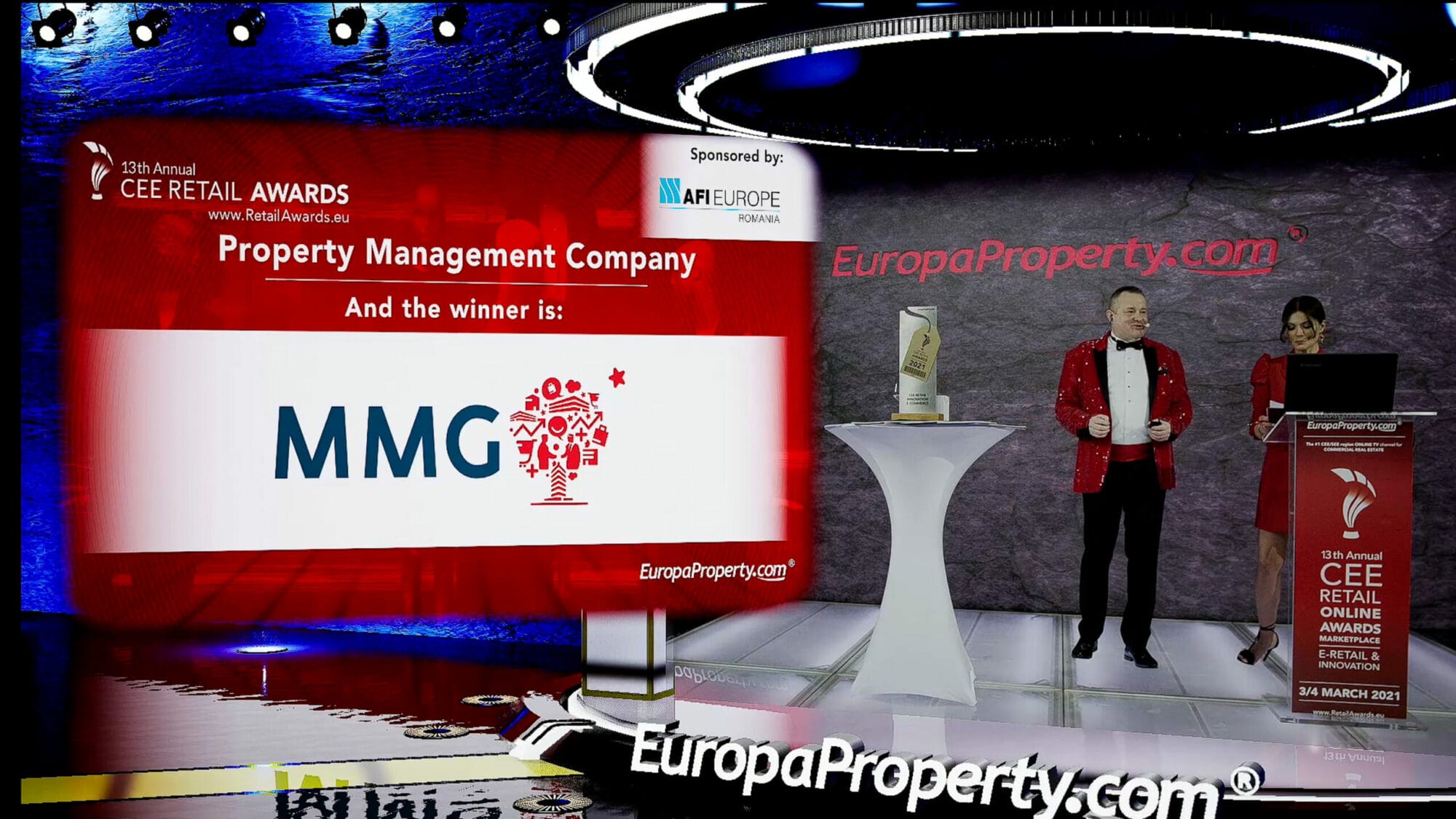 Master Management Group
sponsored by

Master Management Group (MMG) specializes in real estate management, development, redevelopment and acquisitions of high-quality retail based properties located in key markets throughout Poland. MMG has 15 years of experience and in-house experts in property management, leasing, accounting and finance, information technology and offers investment and partnership opportunities. As a result, MMG successfully implements independent projects and cooperates with leading developers and investors.
Category:

Shopping Center Director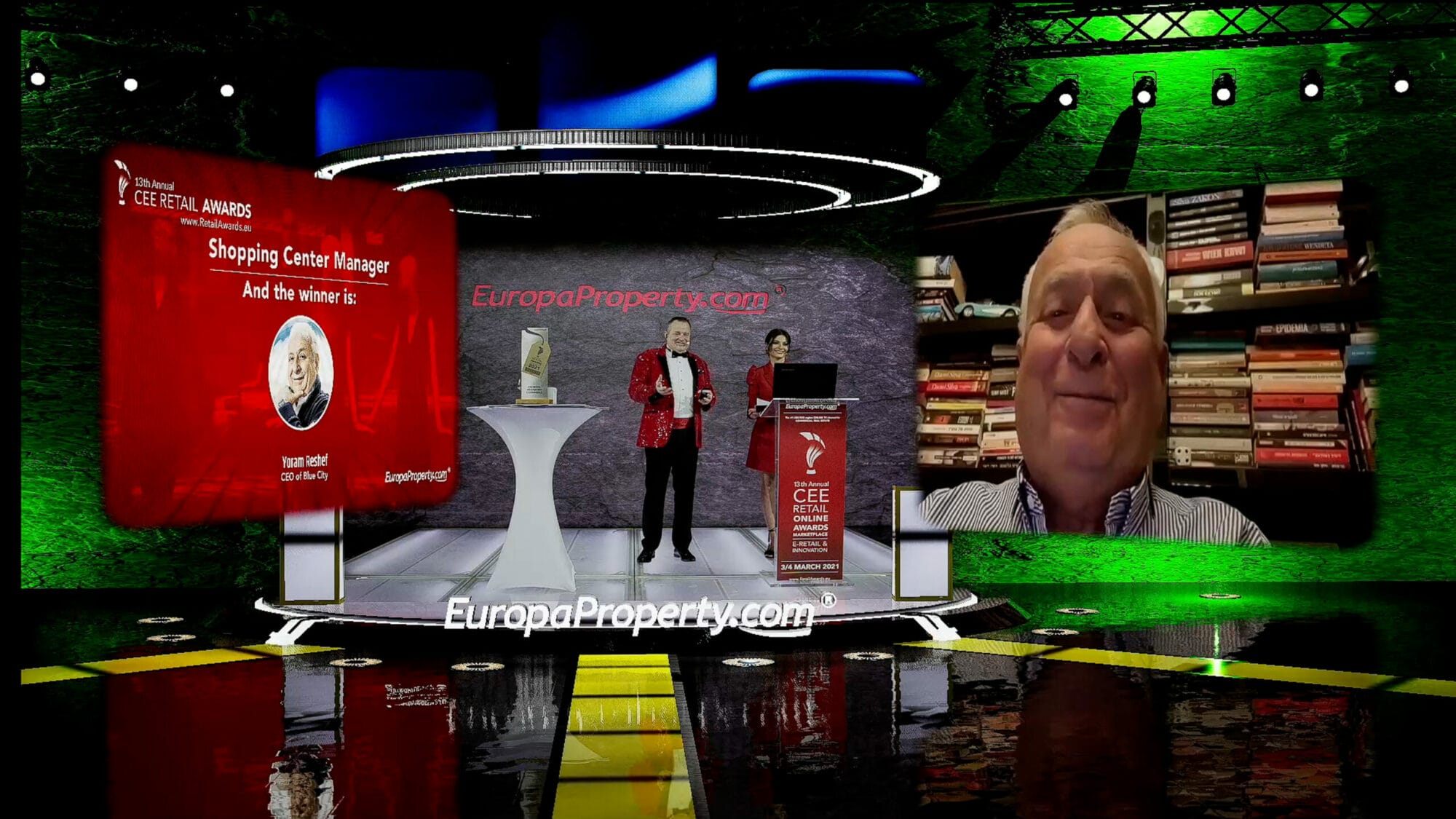 Yoram Reshef - Blue City
Yoram's noteworthy achievements include maintaining a high occupancy level in retail and offices. The finalization of post-lock-down negotiations with all tenants. Keeping a healthy money collection level. A post-lock-down footfall and tenant turnover with a stable increase. High standard of safety measures and information system implemented. Flexible marketing activities on-going.
Category:

Agency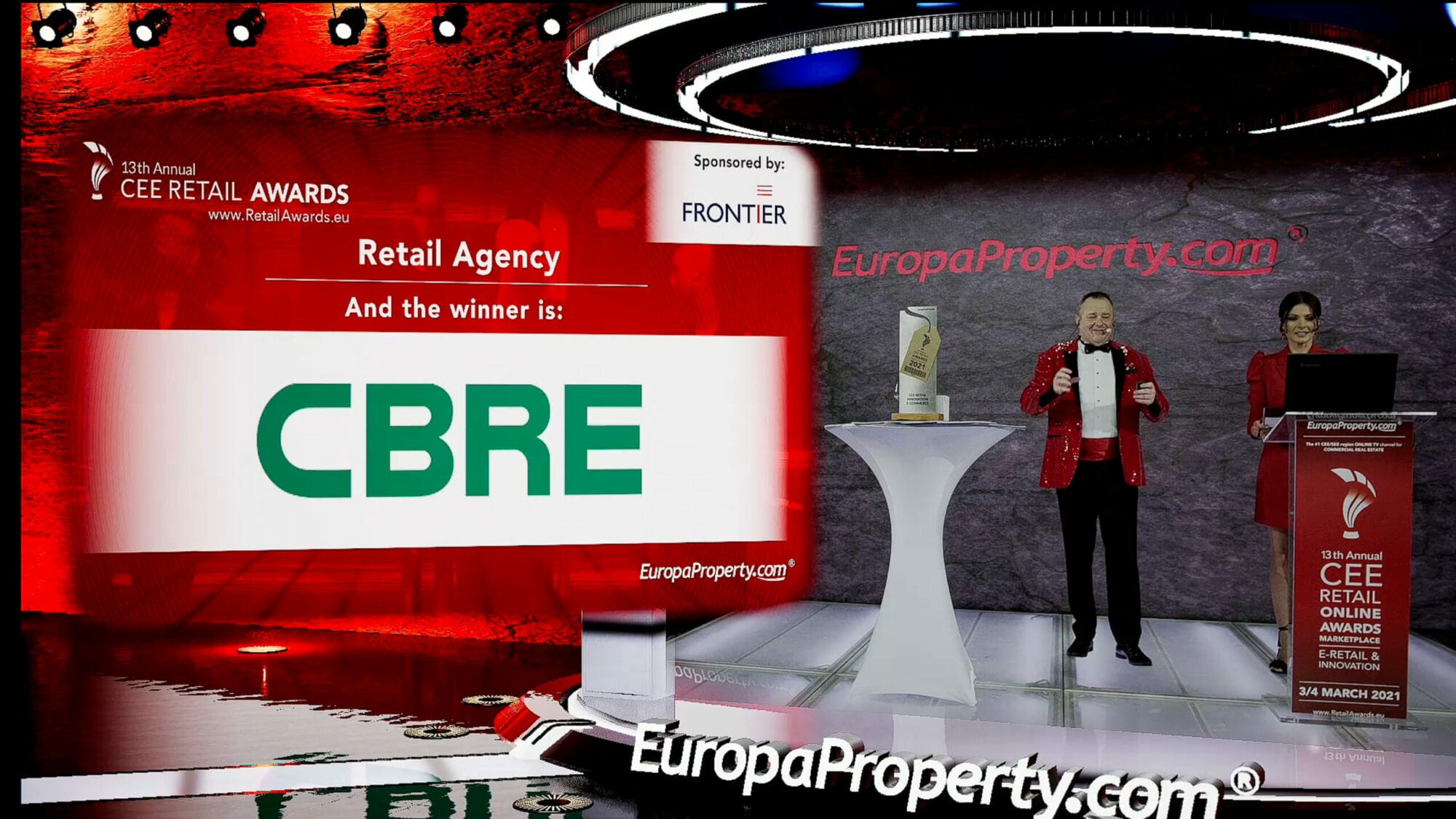 CBRE
sponsored by

CBRE Group, Inc. is the world's largest commercial real estate services and investment firm, with 2019 revenues of $23.9 billion. CBRE has been included on the Fortune 500 since 2008, currently ranking #128.
Category:

Bank & Finance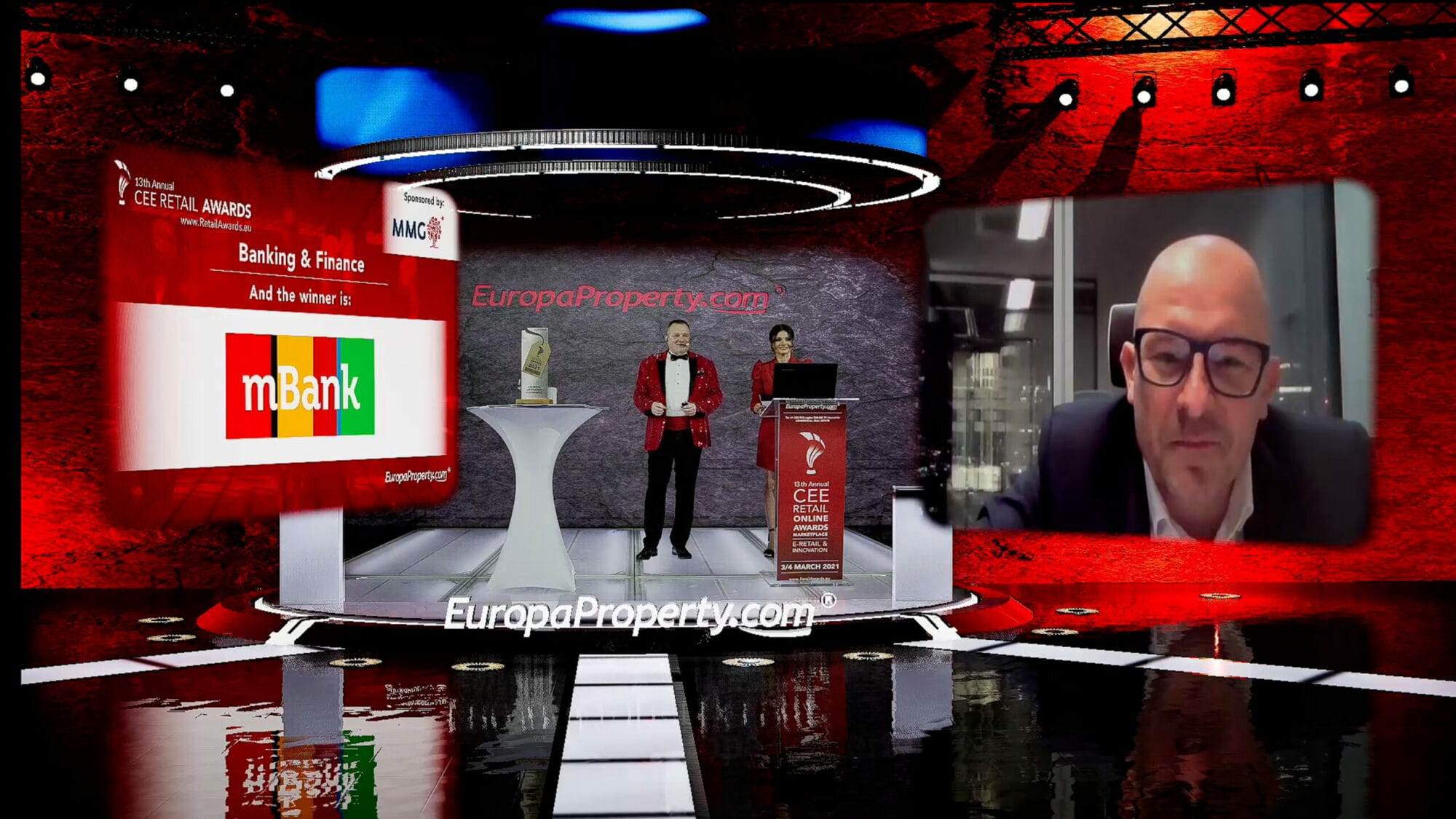 mBank
sponsored by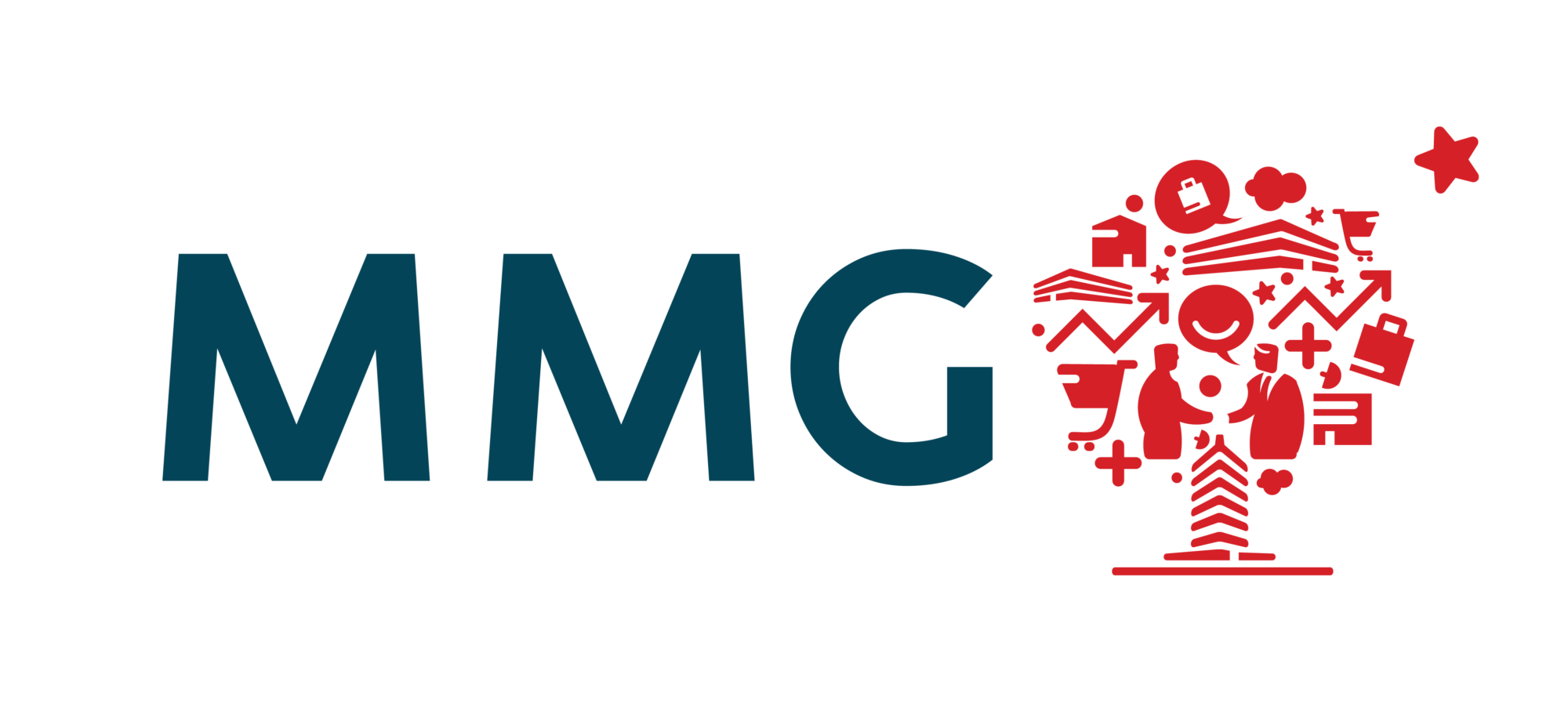 mBank is a universal bank, specialising in servicing all client groups. Acting under the mBank logo, which has different colours depending on the type of the offer, it provides comprehensive services within the scope of retail, business, corporate and finance.
Category:

Investor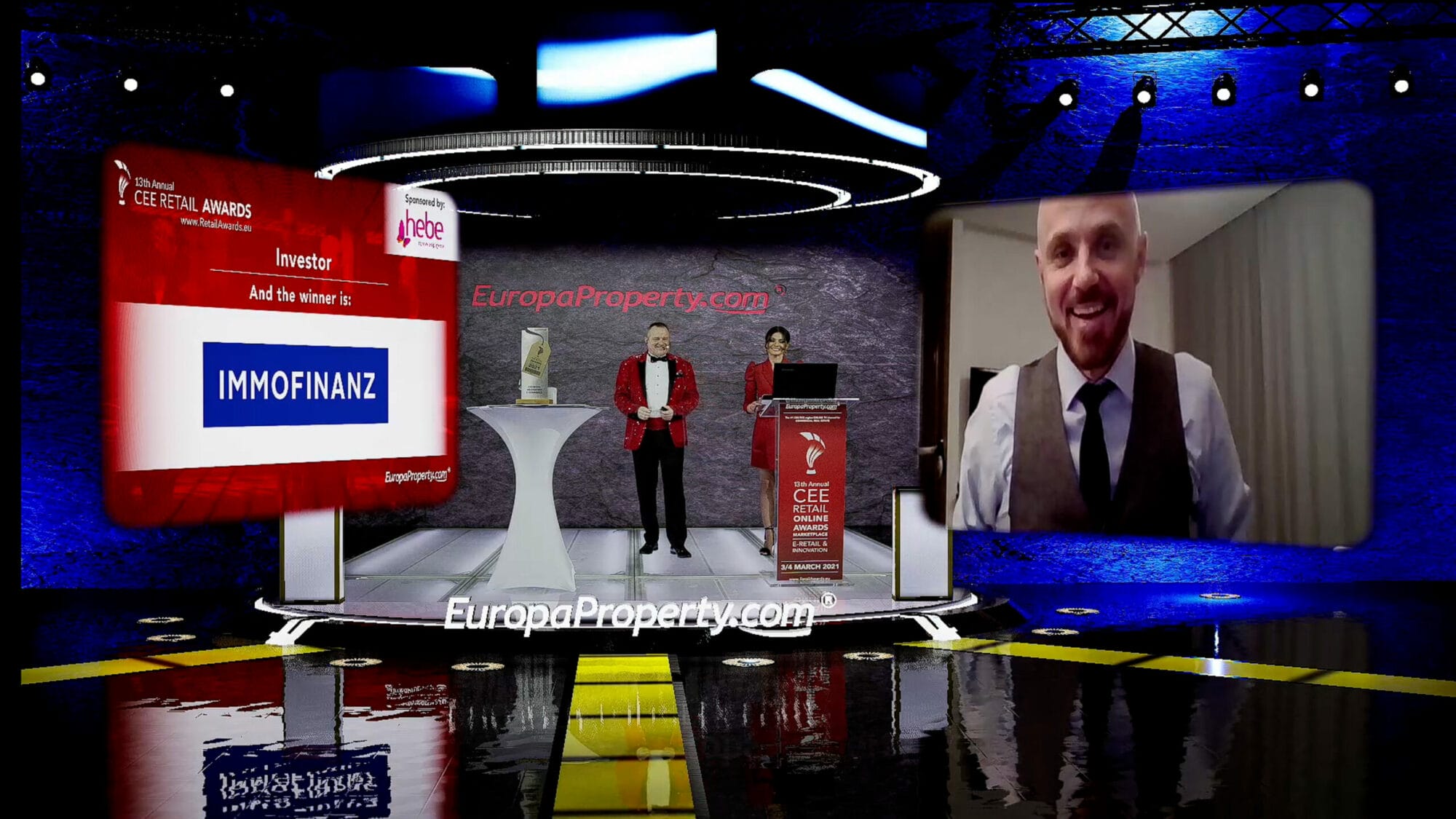 IMMOFINANZ
sponsored by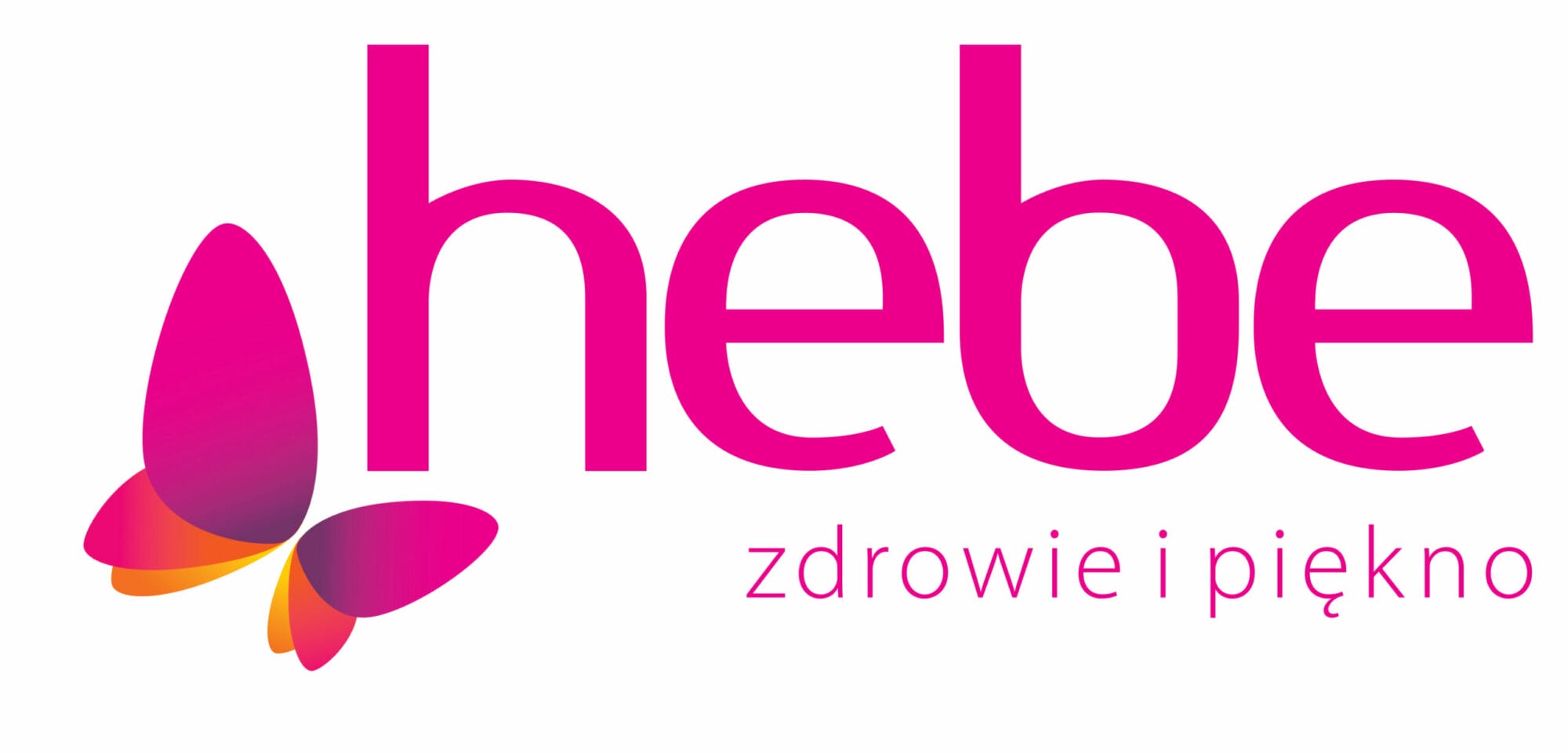 IMMOFINANZ is a commercial real estate group whose activities are focused on the office and retail segments of seven core markets in Europe: Austria, Germany, Poland, Czech Republic, Slovakia, Hungary and Romania. The core business covers the management and development of properties, whereby the STOP SHOP (retail), VIVO! (retail) and myhive (office) brands represent strong focal points that stand for quality and service.
Category:

Retail Park Developer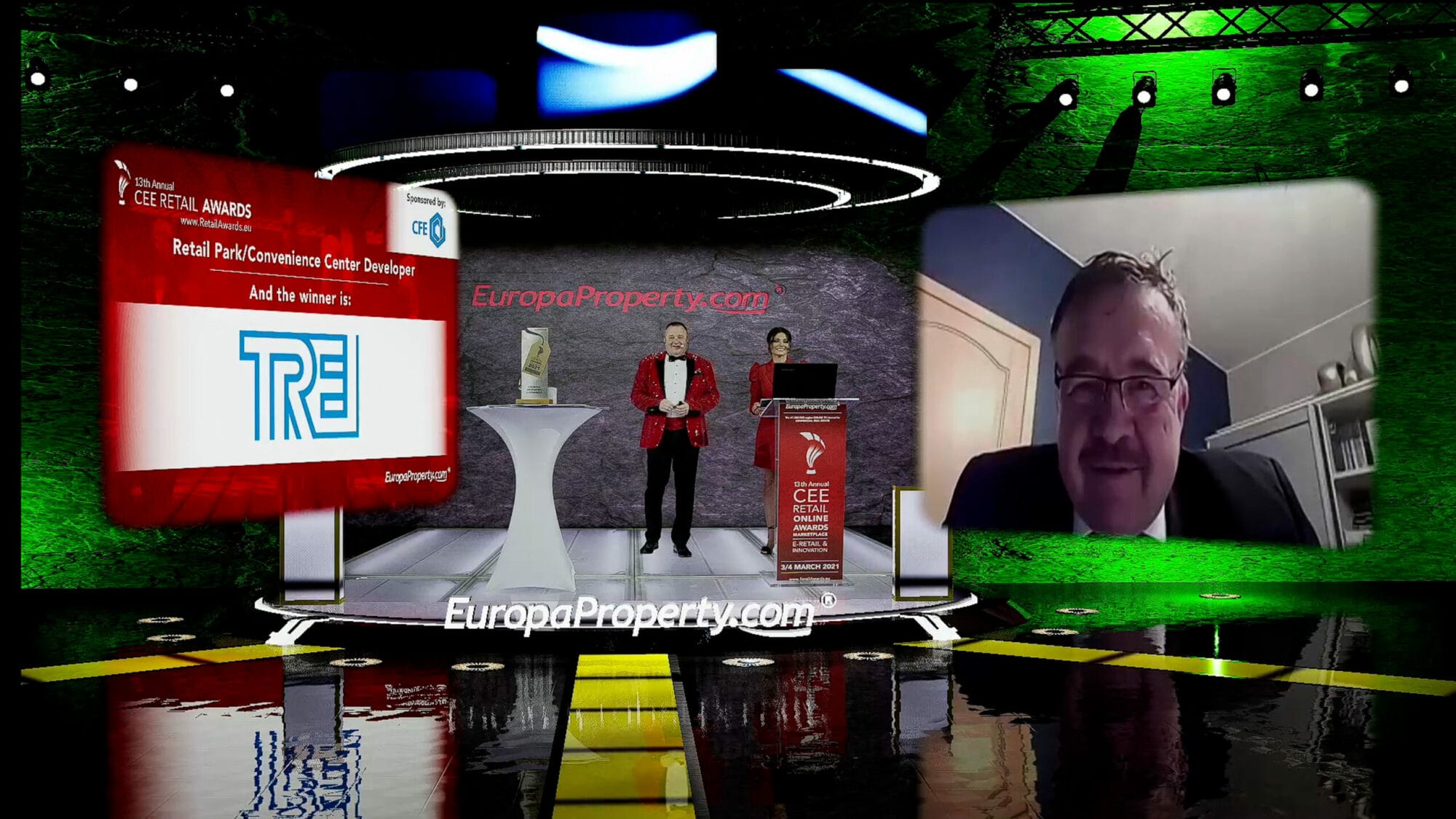 Trei Real Estate
sponsored by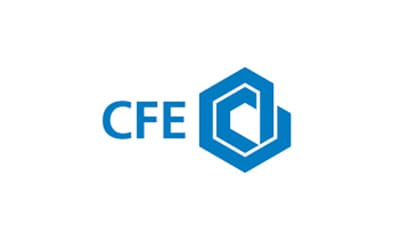 Under the Vendo Park brand, Trei builds and leases retail parks in Poland, the Czech Republic and Slovakia. A total of 31 facilities have already been built, 21 of which have been developed by Trei Real Estate Poland and kept in the company's portfolio. The company manages a total of 127 retail facilities (21 Vendo Parks and 106 shops included 103 Biedronka shops ) located in more than 90 cities in Poland.
Category:

Developer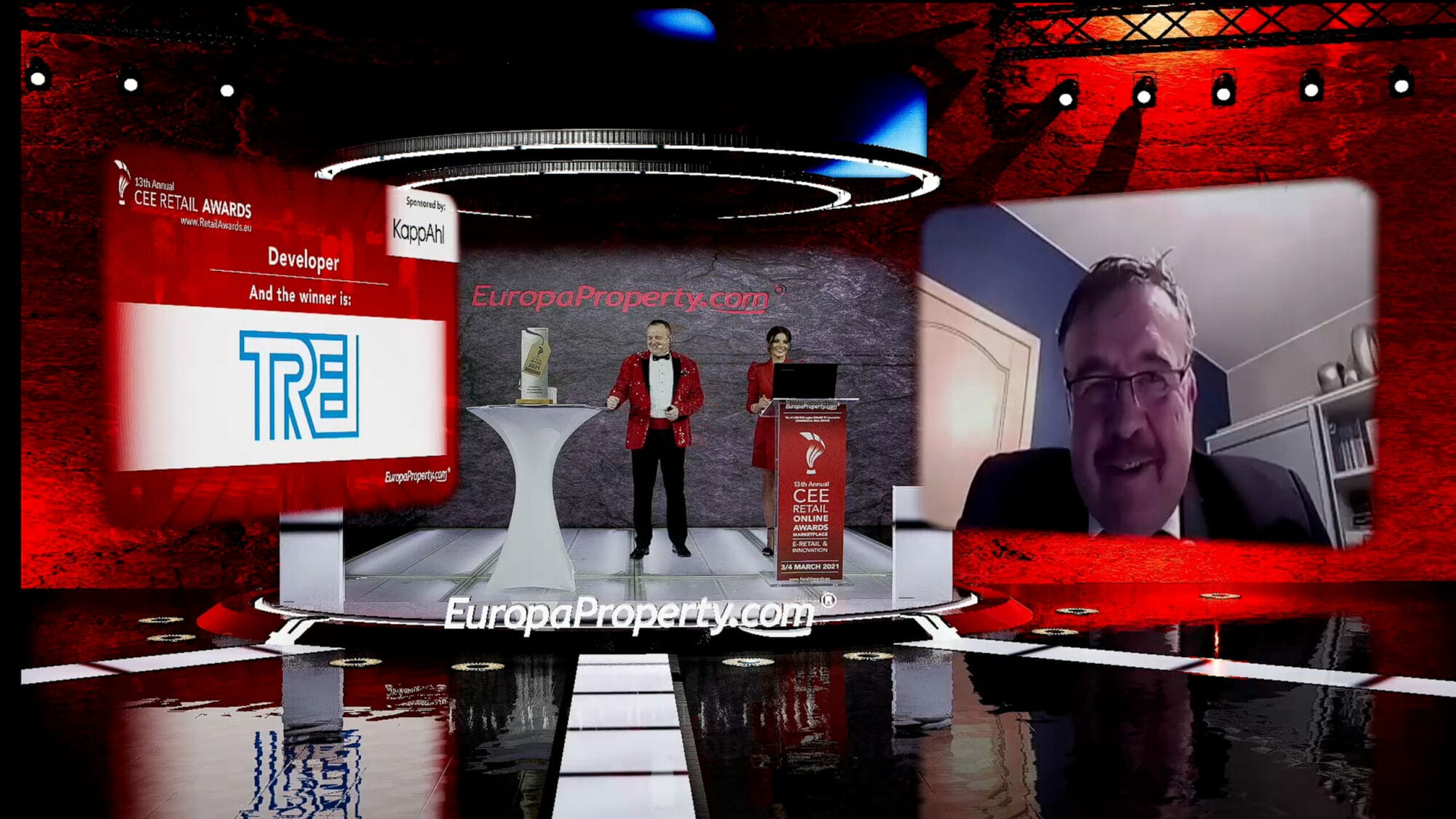 Trei Real Estate
sponsored by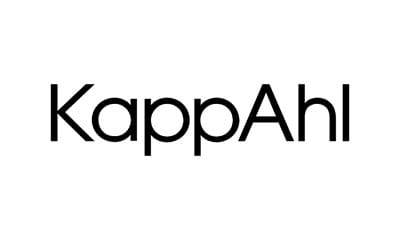 Trei Real Estate Poland is a part of Trei Real Estate GmbH group, headquartered in Düsseldorf (Germany). The group invests, develops and manages tailor-made and sustainable residential and retail properties in Germany, Poland, the Czech Republic, Slovakia, Portugal and the USA.
Category:

Mixed-use Project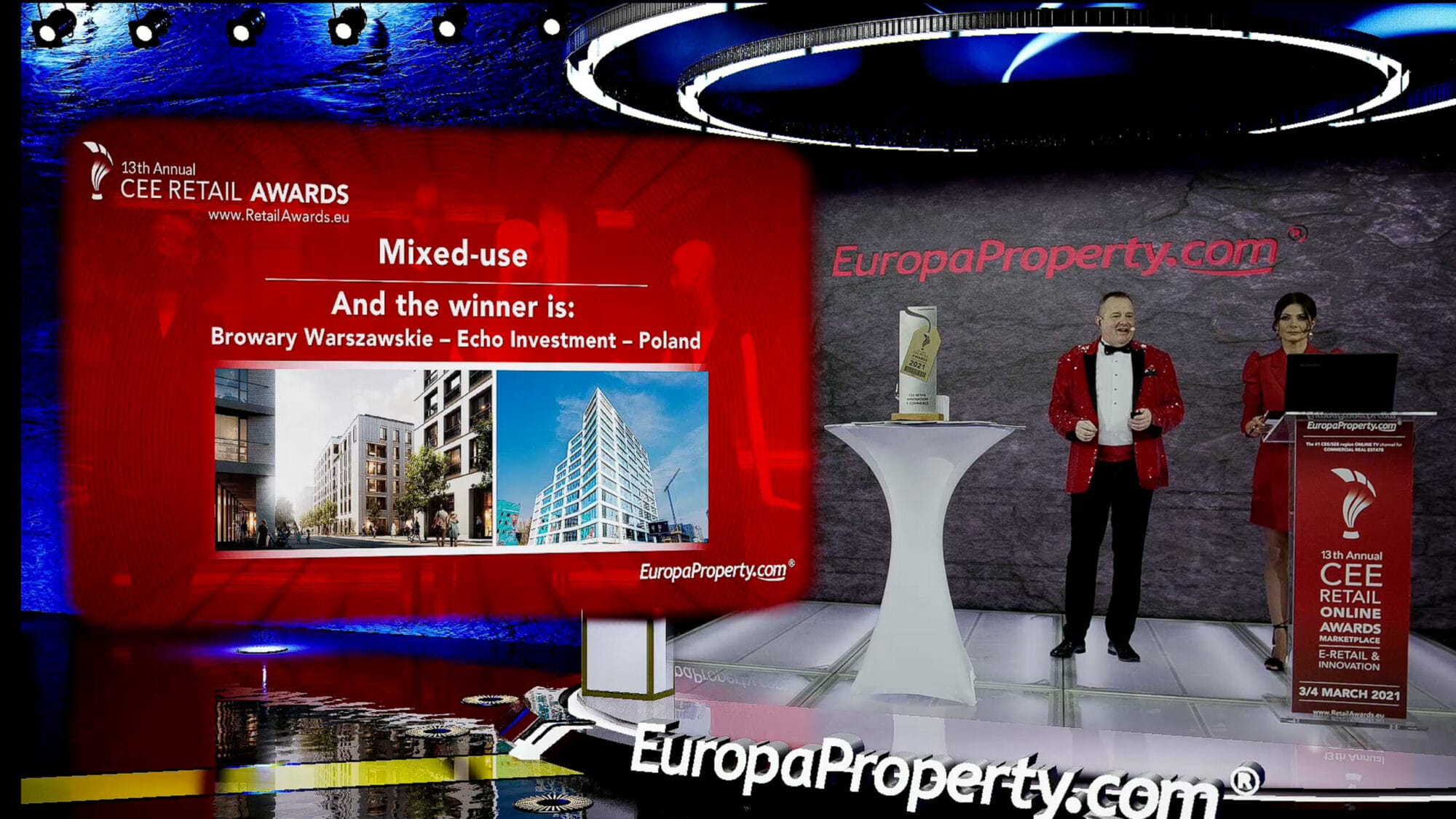 Warsaw Brewery – Echo Investment – Poland. Warsaw Brewery is a project that will restore a significant part of the city to residents of the capital. Great care has been taken to design an area where historic and modern architecture, private and public spaces, as well as urbanized and green areas can truly coexist in harmony. It will become an exciting destination place – a friendly and easily accessible part of Warsaw where one can live and work comfortably, as well as spend time pleasantly.
Category:

Retail Park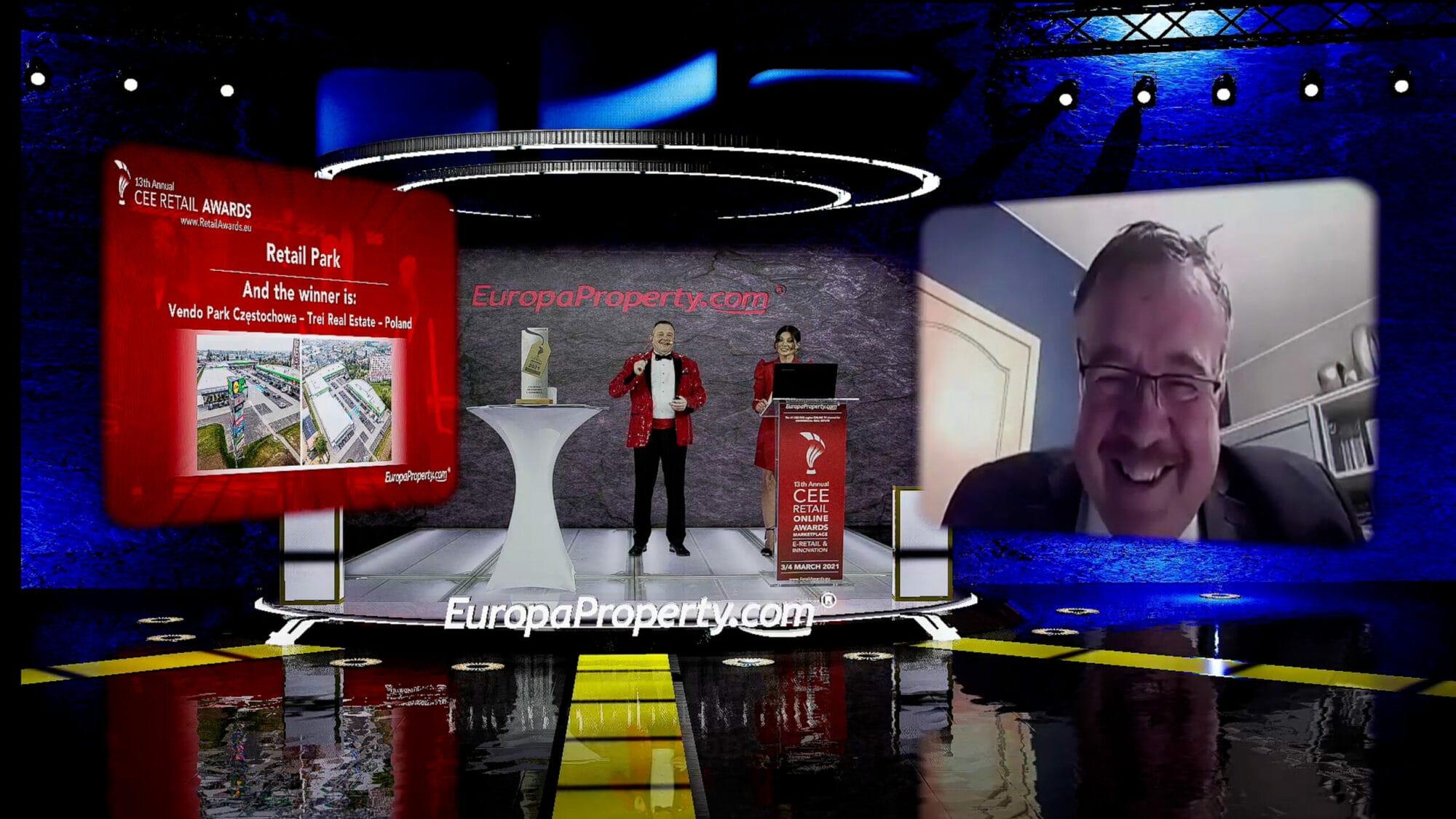 Vendo Park Częstochowa is one of Trei Real Estate's largest commercial investments in Poland and the company's preferred larger format of retail parks. Thanks to its size, the facility offers a wide range of stores to local communities. Lidl supermarket and 12 tenants of Vendo Park guarantee a rich commercial offer and comfort of shopping within the newly created facility. Maxi Zoo, Dealz, TEDi and JBB Bałdyga are the brands debuting in Częstochowa. Trei was fully responsible for the retail park's commercialization and currently is managing the property in house.
Category:

Retrofit/Refurbishment Project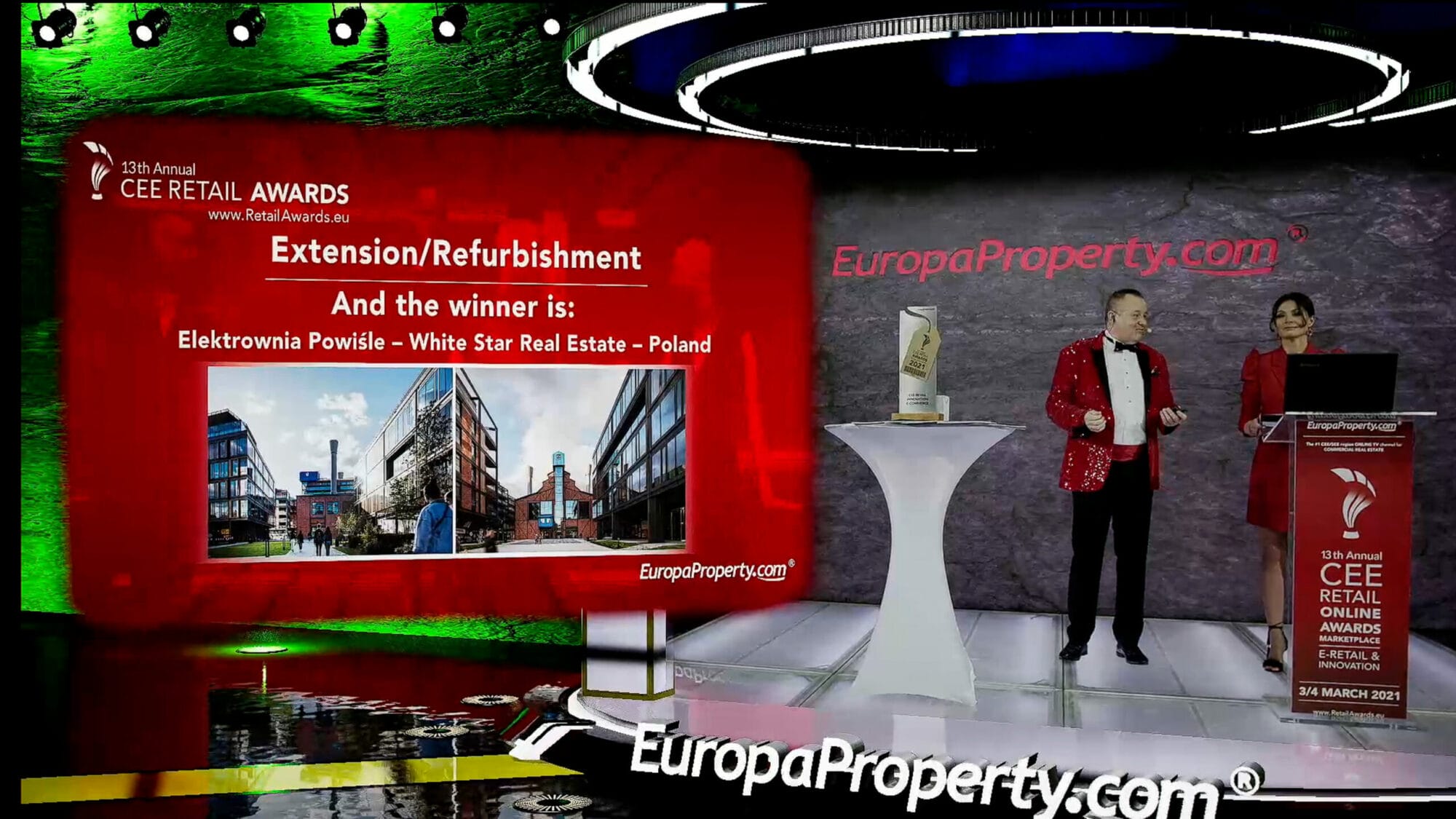 Elektrownia Powiśle, developed by White Star Real Estate in Poland, is a former power plant. Its construction is more than 100 years old and as with many historical sites, the public had a vested interest in its reopening. Due to its amazing location, architectural structure and powerful history, Elektrownia Powiśle presented an incredible opportunity to continue the trend of converting postindustrial sites into thriving destinations, creating one of a kind experience for customers by revitalizing the former power plant and giving it new functions: retail, F&B, Beauty Hall, office, hotel and residential.
Category:

Future Project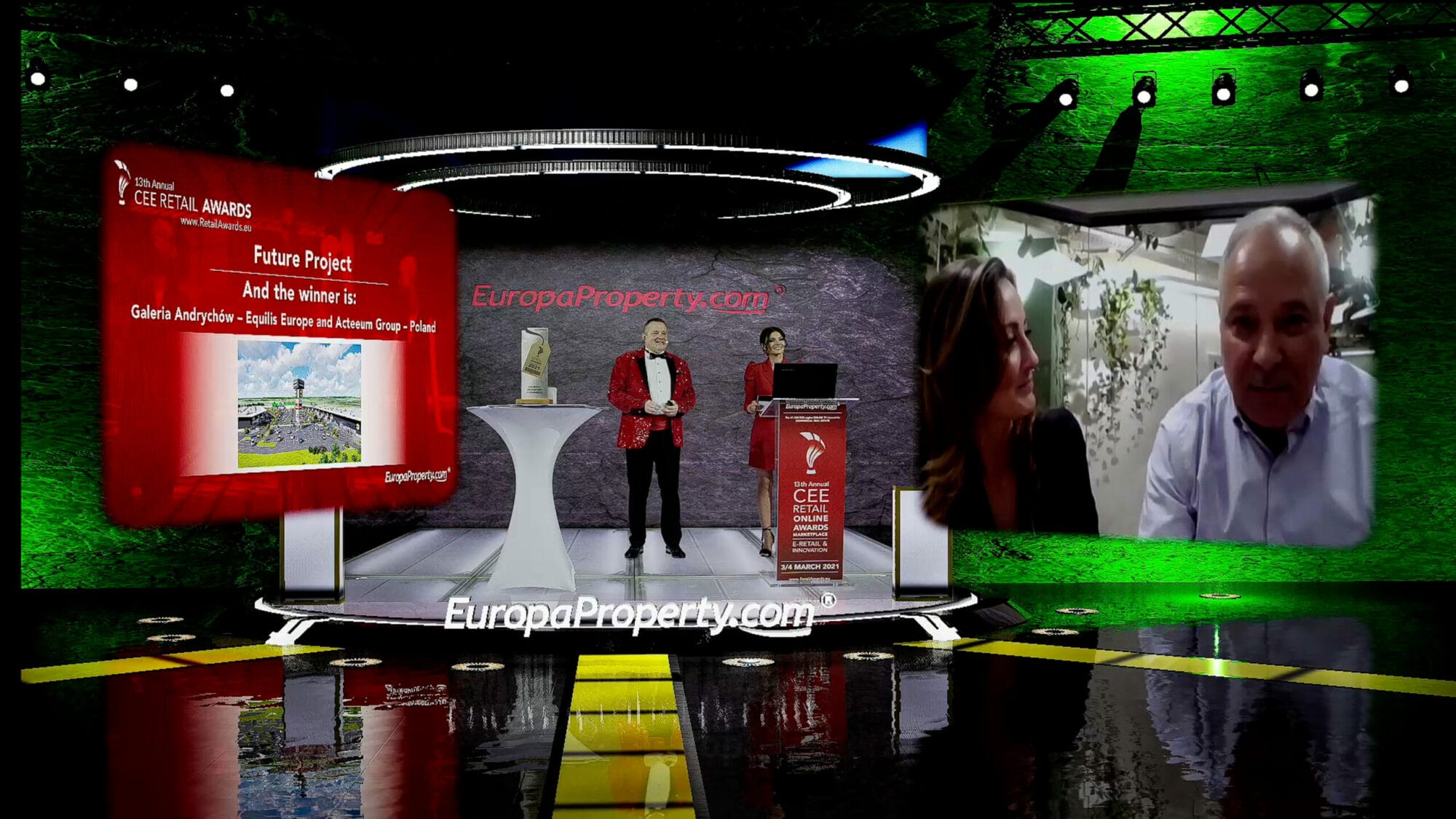 Upon completion, Galeria Andrychów in Poland will be the first and only modern retail scheme in Andrychów. It will feature 23,250 sqm of GLA, 30 retail units and an efficient land development plan featuring a centrally located car park with easy access to individual units located on either side. Galeria Andrychów is a JV project of Acteeum Group and EQUILIS, which is set to open in Q4, 2021.
Category:

Retail Project small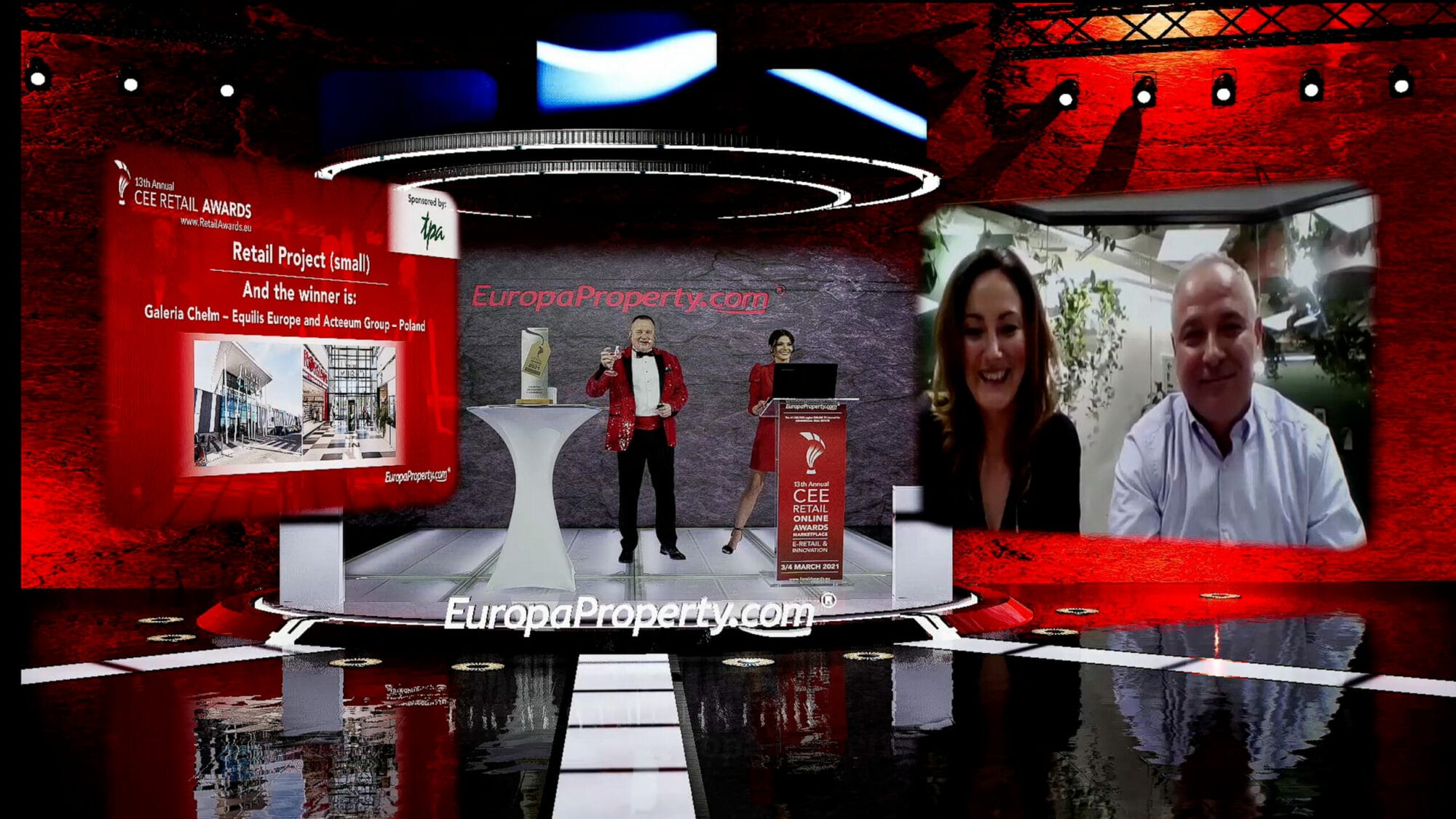 sponsored by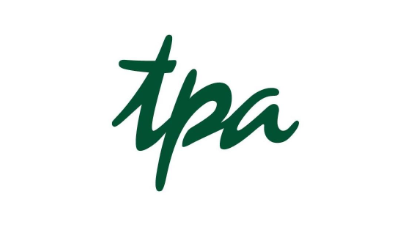 Galeria Chełm, developed by EQUILIS and Acteeum Group in Poland, is the first modern shopping centre in the city and region offering convenience shopping with a wide range of stores and services. Unique architecture and pleasant atmosphere make this place a perfect location for not only shopping but also as a family meeting destination. The Gallery offers shopping, meetings, taste and play dedicated both to young people and whole families.
Category:

Retail Project medium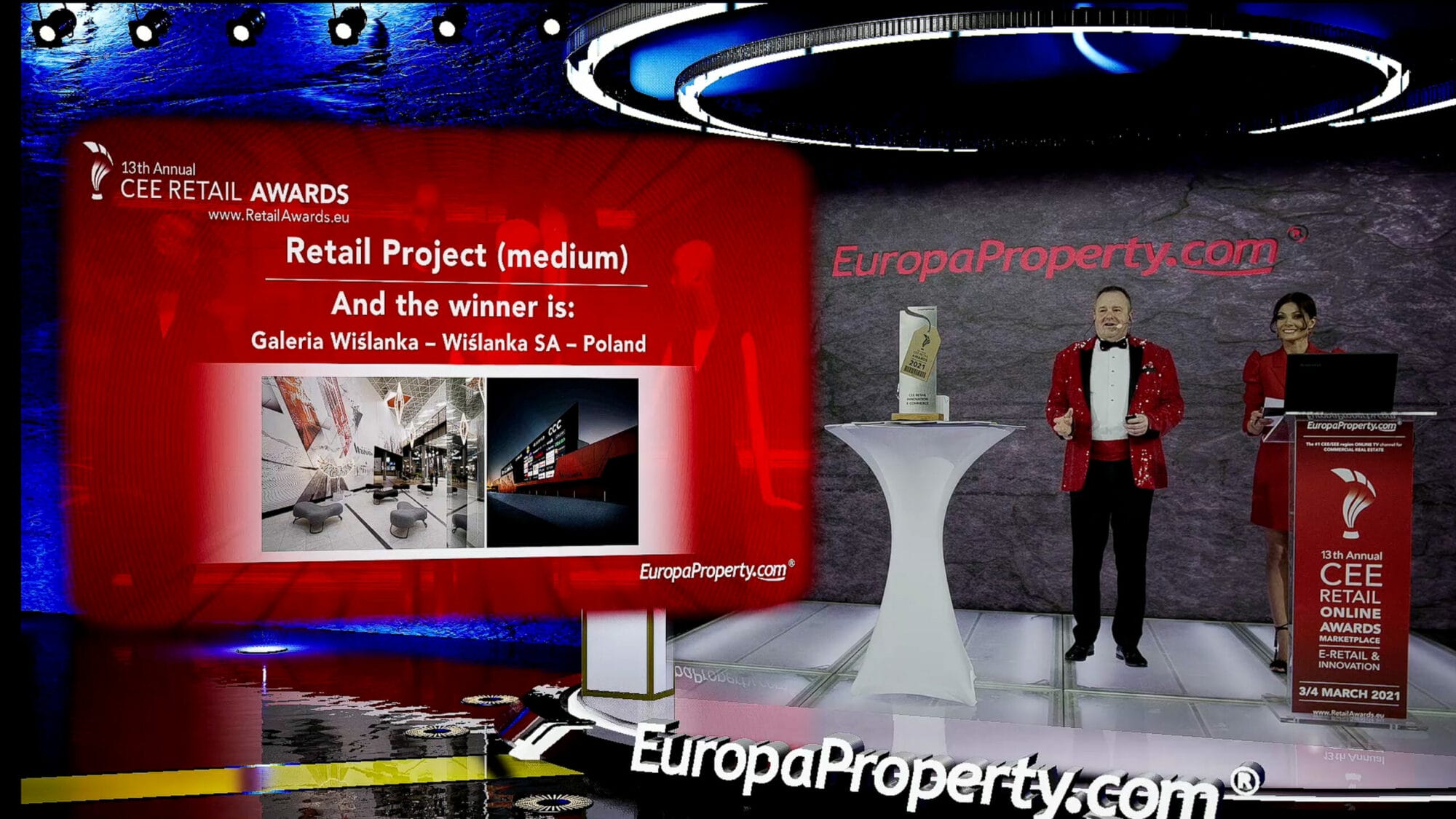 Galeria Wiślanka is unique in several respects. First of all, Żory was one of the last medium-sized cities in Poland without a shopping mall, and the gallery is practically 100 percent leased. Finally, the multiplex in Wiślanka is the only new cinema opened in Poland in 2020. In addition – this large project was implemented by a domestic investor – Wiślanka S.A. from Jastrzębie Zdrój.
Category:

Retail Project large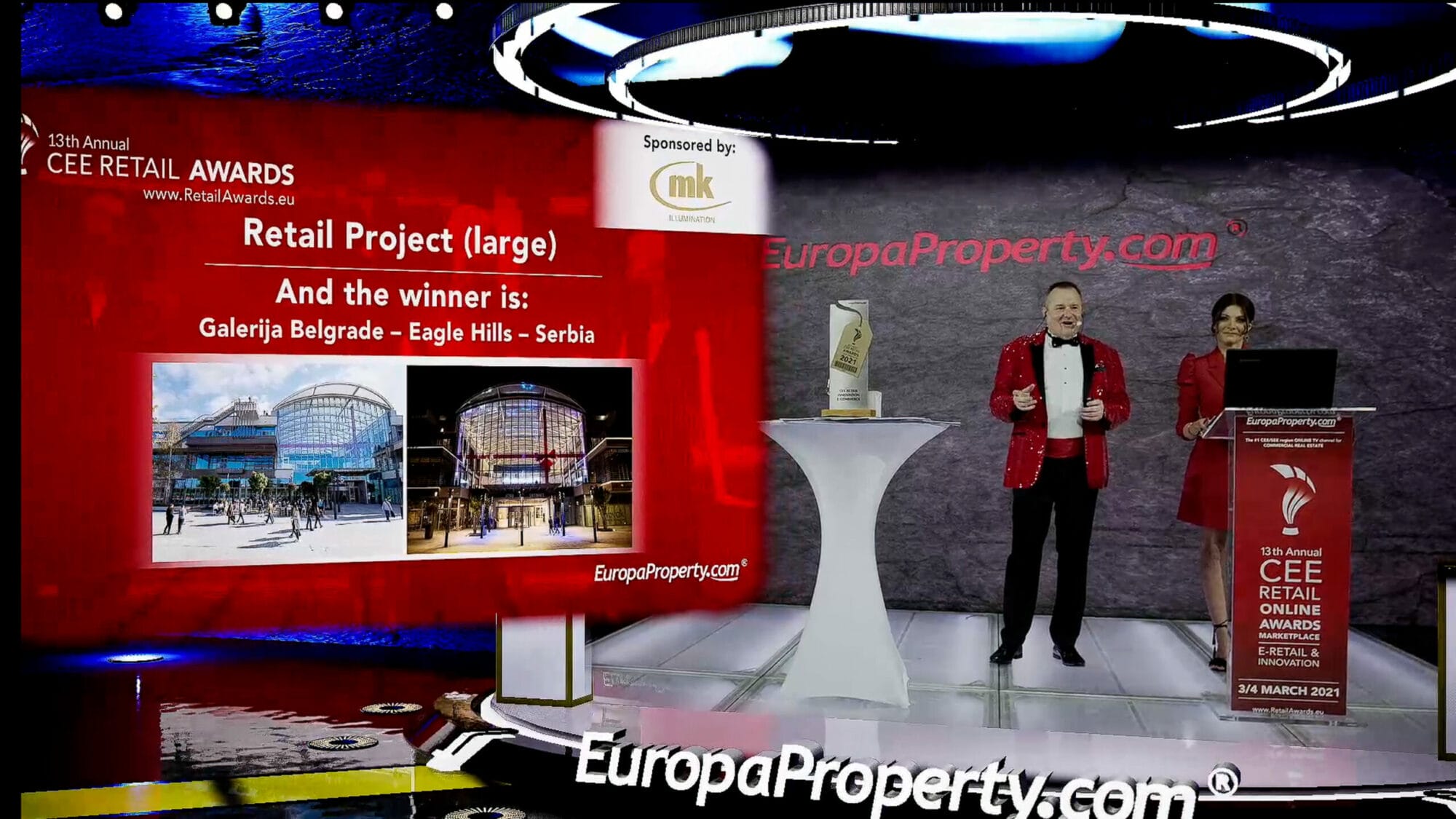 sponsored by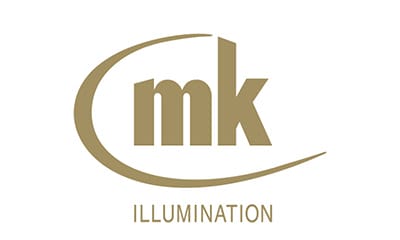 Galerija Belgrade developed by Eagle Hills is the biggest shopping, gourmet and entertainment destination in the region. As part of Belgrade Waterfront, Galerija Belgrade is an unprecedented attraction on the local market, both because of its location on the river bank, and because of the impressive size and unique facilities and contents, it offers.
Category:

Ultimate Destination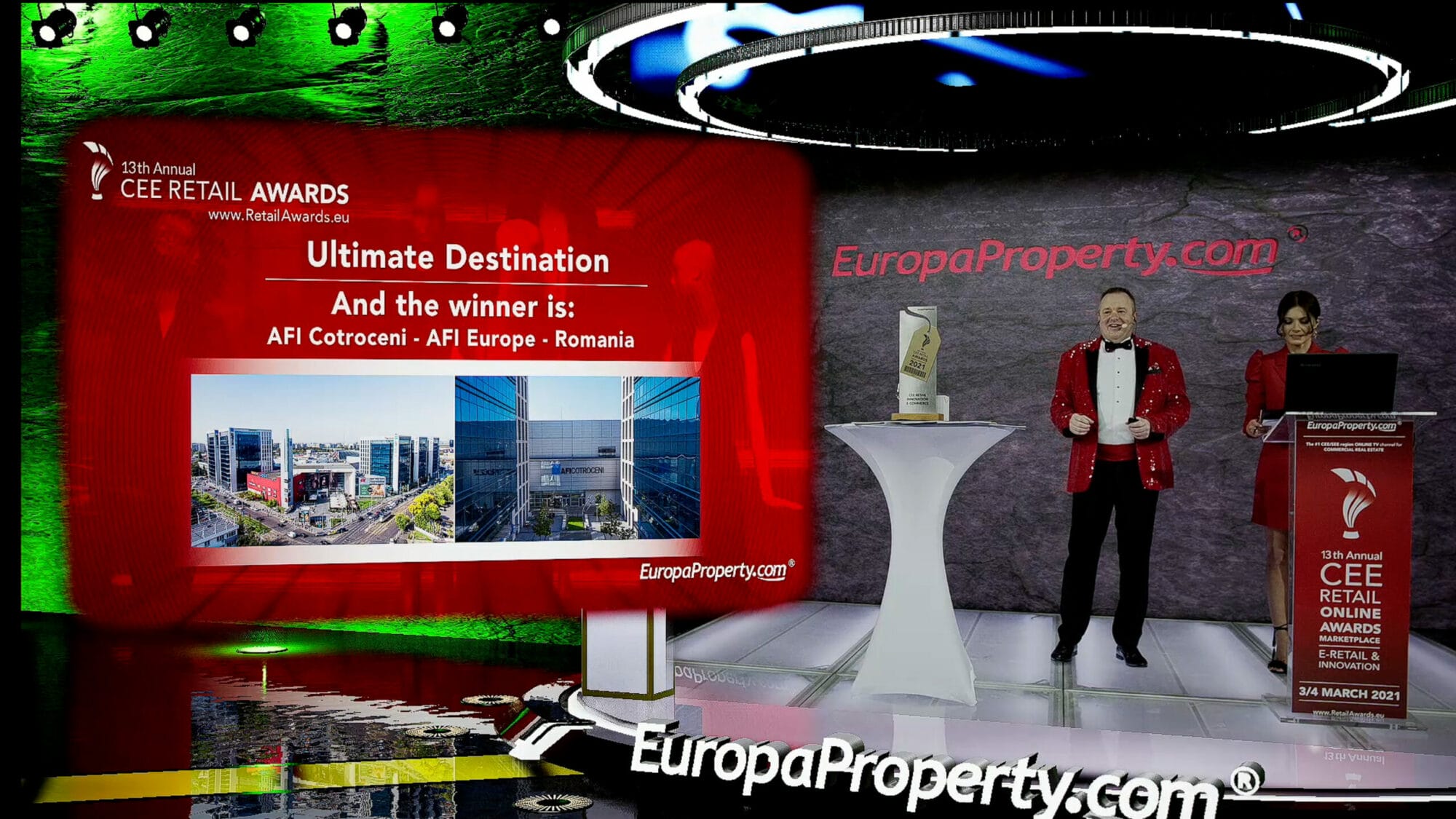 AFI Cotroceni, developed by AFI EUROPE in Bucharest, is located in the central-western part of the city, between the city centre and two of the largest residential districts, Militari and Drumul Taberei. With approximately 90,000 sqm of gross leasable area, AFI Cotroceni is Romania's largest shopping mall.
Category:

F&B Retailer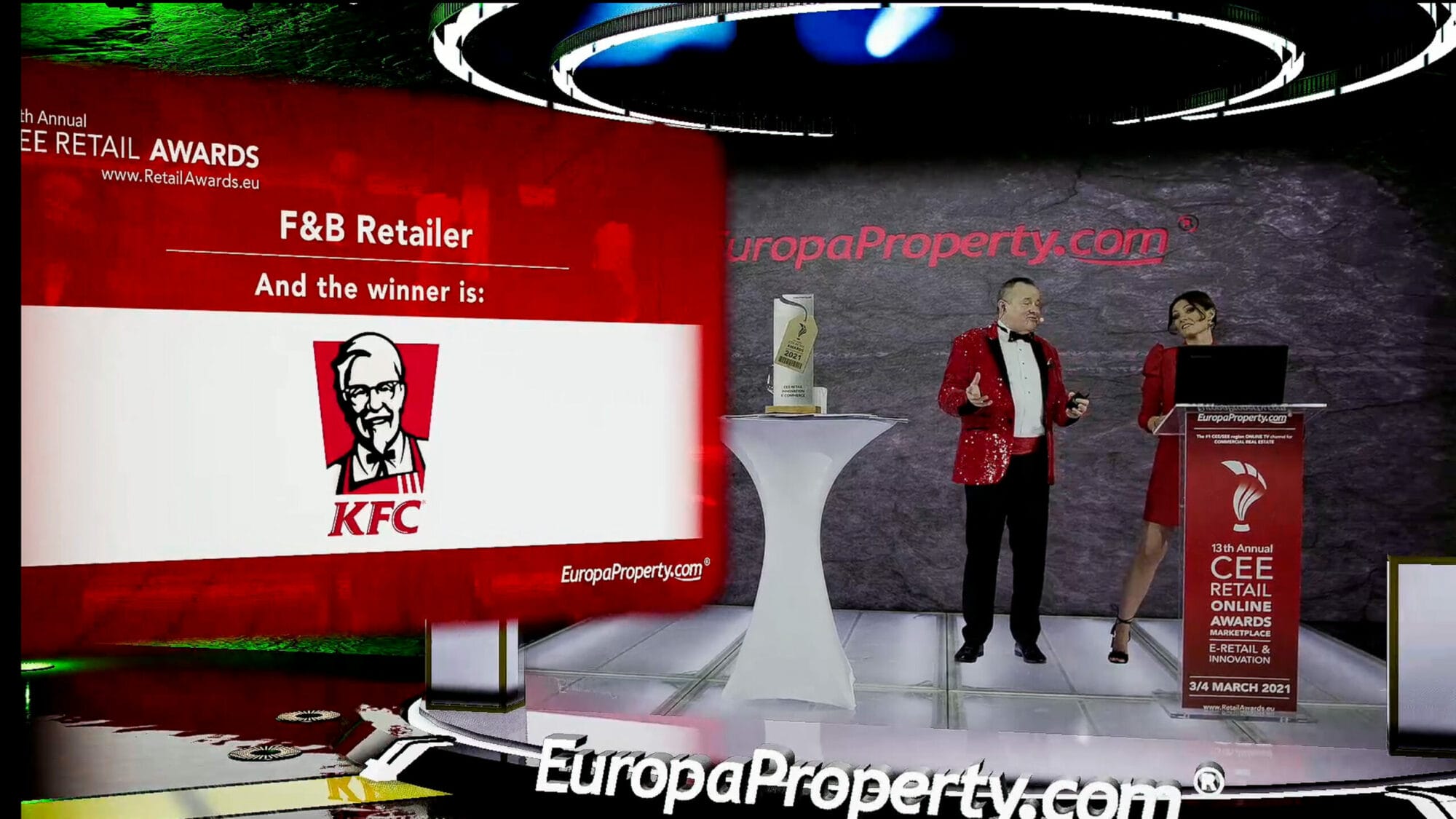 KFC
AmRest Holdings SE (AmRest, WSE: EAT) is the largest independent restaurant operator in Central and Eastern Europe with a growing international presence. Since 1993 it has been building a portfolio of well recognized, power brands such as KFC, Pizza Hut, Burger King and Starbucks based on solid franchise and joint venture partnerships.
Category:

Coffeeshop Retailer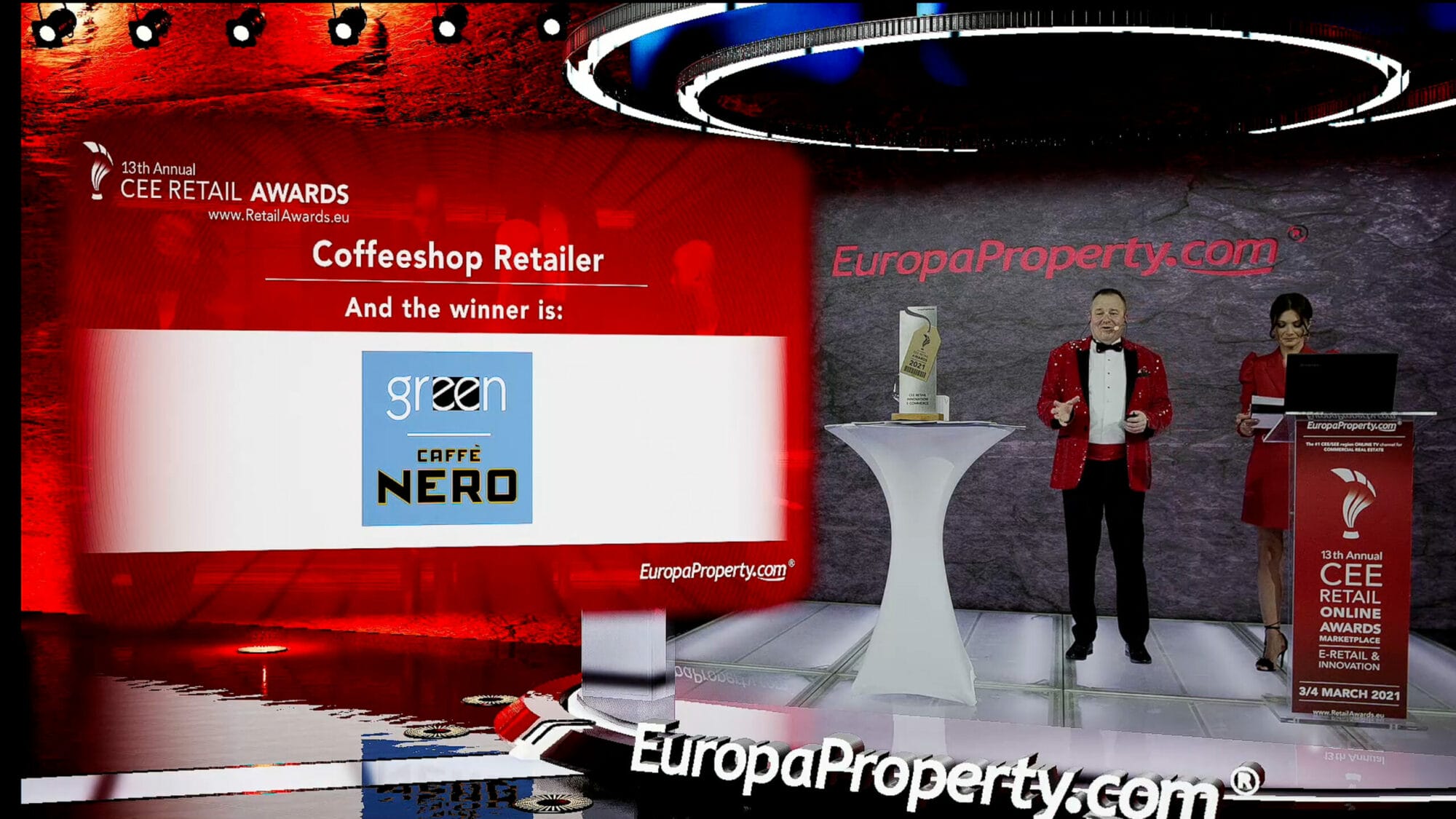 Green Coffee Nero
The Green Caffè Nero brand was created by Gerry Ford – the owner of the Caffè Nero brand and Adam Ringer – the founder and CEO of Green Coffee. Since opening the first joint café in 2012, Green Caffè Nero has remained faithful to the mission of its founders: offering the best coffee and creating an intimate, home-like atmosphere where you can enjoy your coffee.
Category:

Consumer Electronics Retailer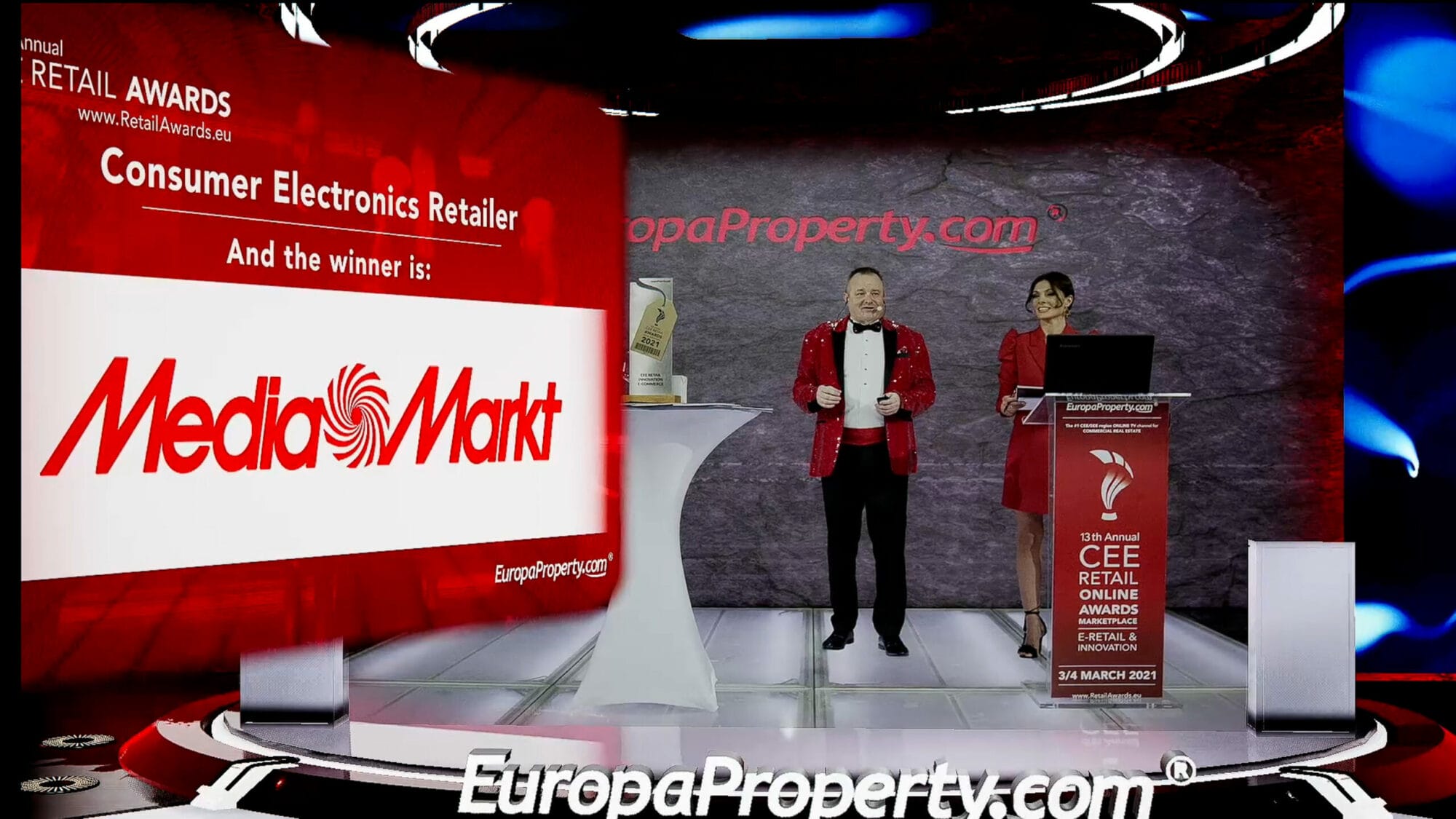 MediaMarkt
A leader in multi-channel sales with an established position MediaMarkt is one of the strongest consumer brands on the Polish market and the first address for enthusiasts of new technologies and people looking for the widest range of consumer electronics. The network is dynamically developing in all sales channels, it sets new standards in terms of product range and service quality – it is a leader in multi-channel sales.
Category:

Specialty Retailer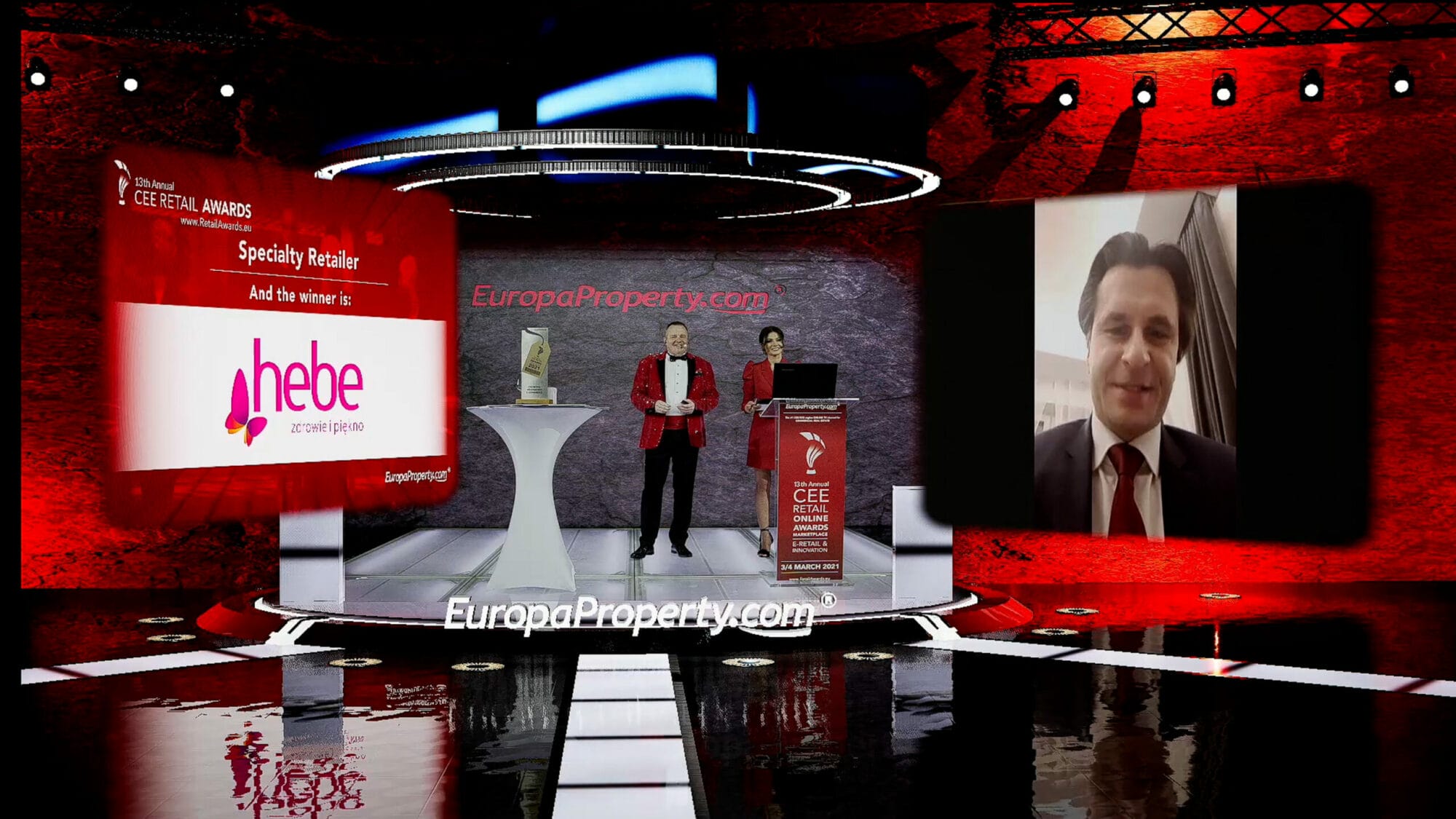 hebe
Hebe is a modern and friendly chain of drugstores, offering a carefully selected, diverse range, and exclusive products – all at extremely attractive prices. Hebe's offer includes Korean and natural cosmetics, as well as its own brands: Hebe Professional, Hebe Cosmetics, by hebe, Hebe Basics, and Hebe Naturals. Hebe is known for the high level of client service, awarded by the Gwiazda Jakości Obsługi for a few years in a row. By the end of 2020, the chain had 266 stores.
Category:

Fashion Retailer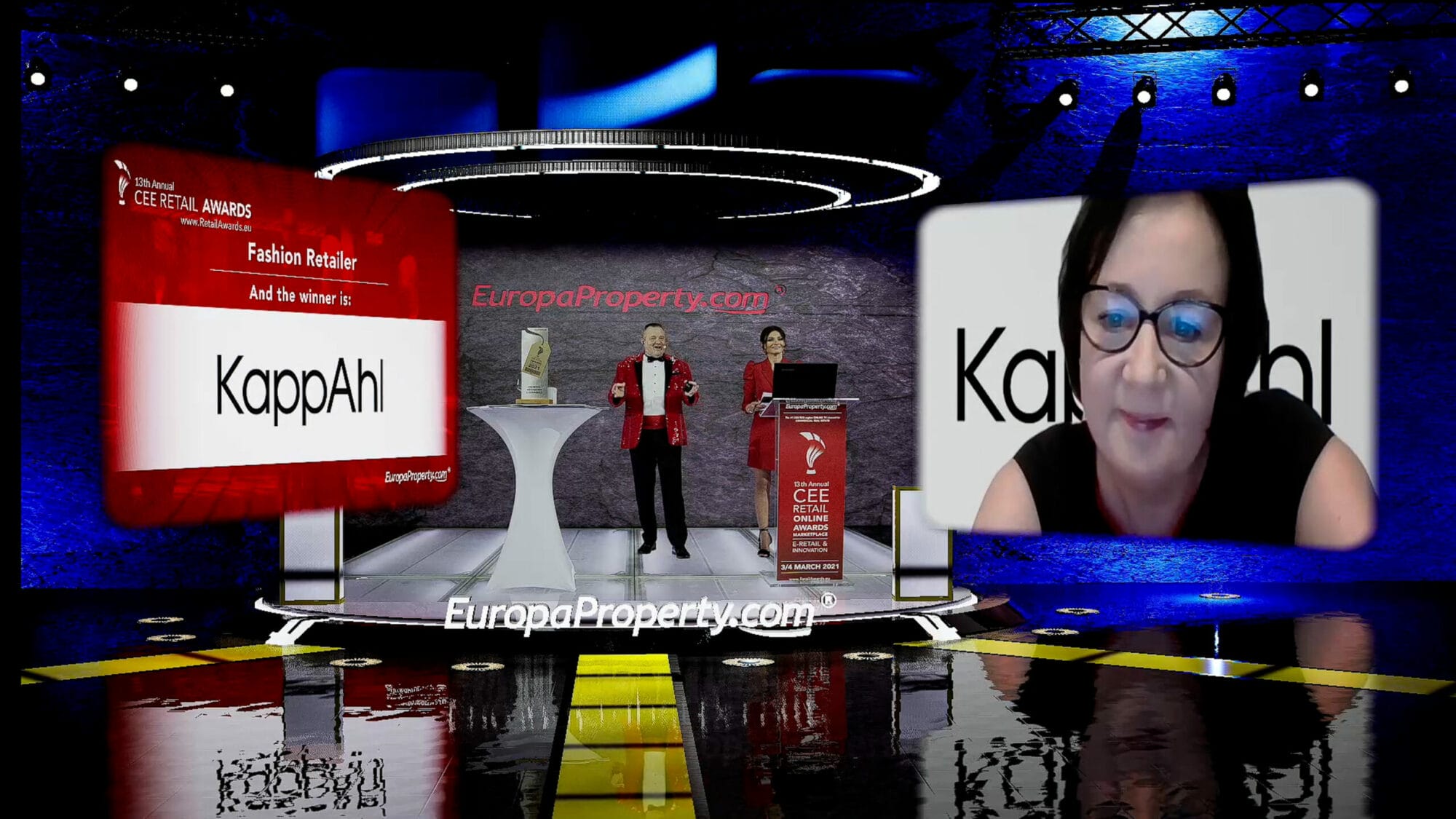 KappAhl
Today KappAhl has roughly 400 stores and is one of Scandinavia's leading fashion retailers. It offers a wide selection for women, men and children. Its strategy is founded on its long-standing experience and in-depth insights into fashion and how it affects people and the environment, informed by current scientific evidence, the theory behind the Planetary Boundaries and the UN's 2030 Agenda for Sustainable Development.
Category:

Online Retailer
Zalando
sponsored by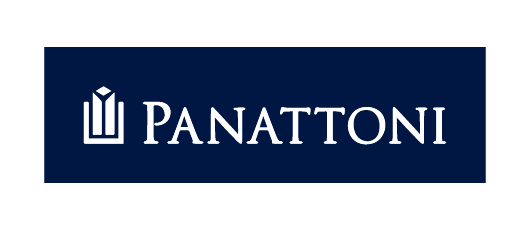 Zalando is Europe's leading online platform for fashion. The online retailer delivers to customers in 17 countries. In its fashion store, customers can find a wide assortment of more than 3,000 brands.
Category:

Retail Innovation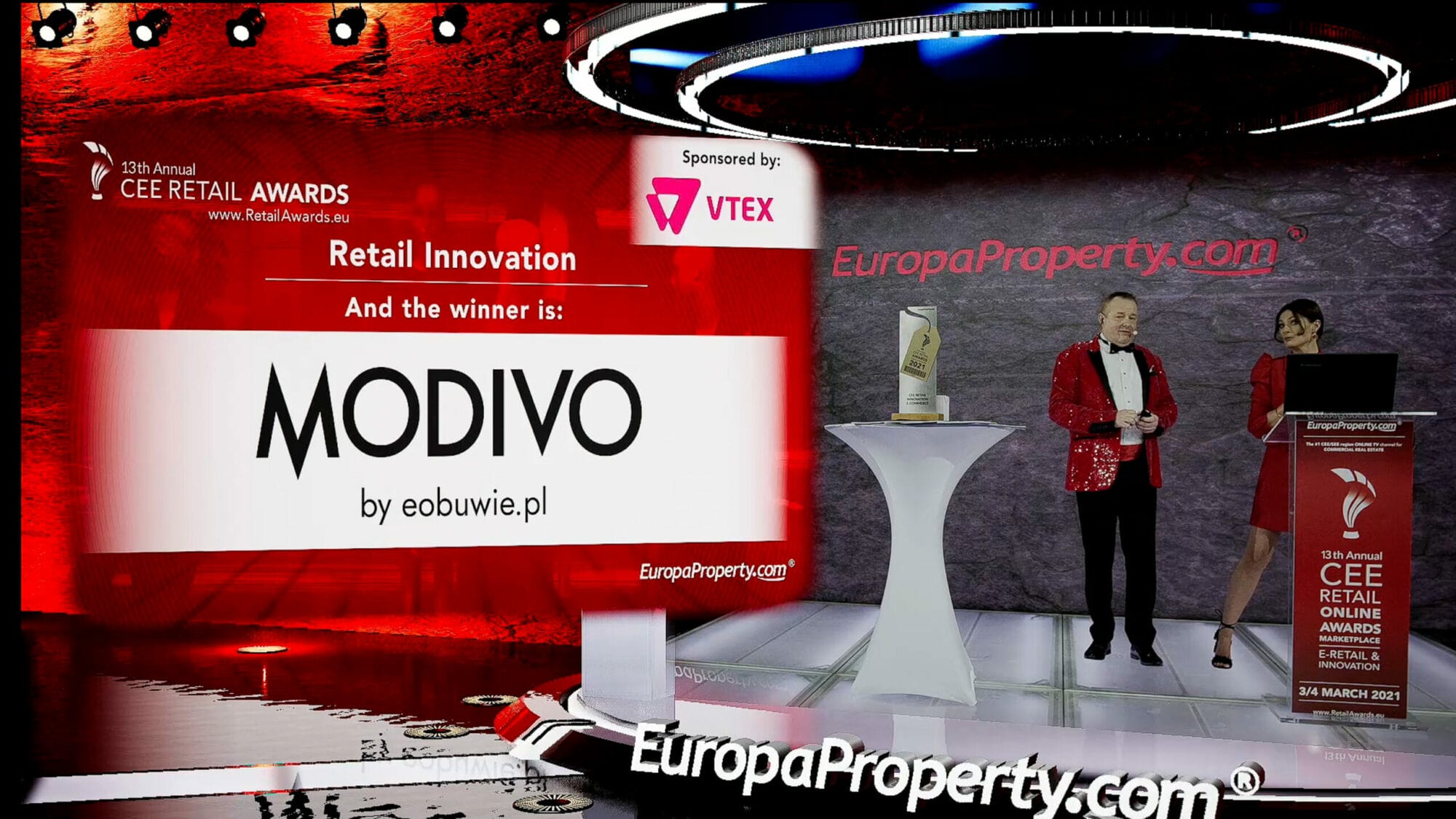 MODIVO by eobuwie.pl
sponsored by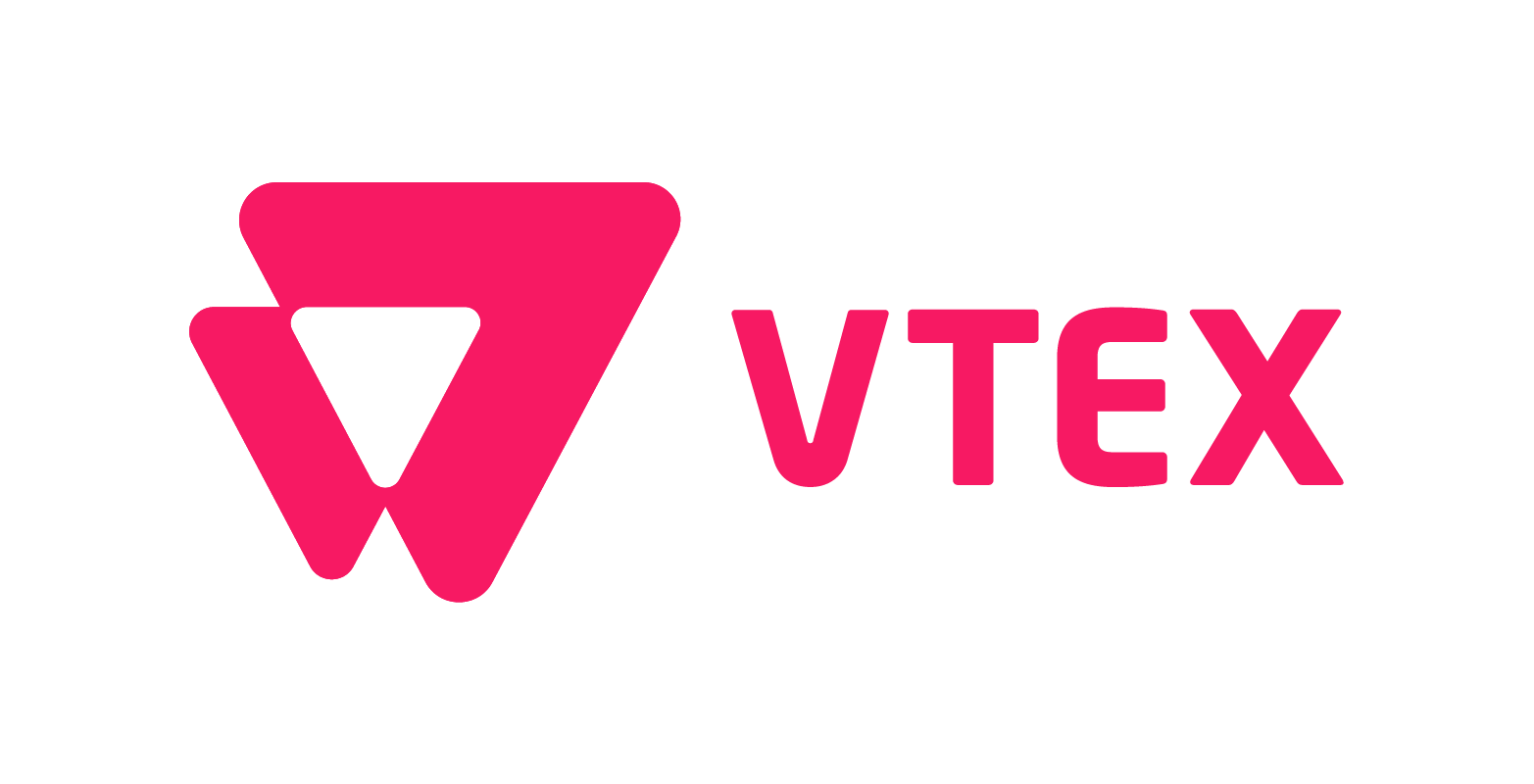 Modivo is an online sales platform with premium fashion, signed by eobuwie.pl. This is a specially selected assortment, bringing together top brands in one place – 70,000 products from almost 250 brands. Today Modivo is available online in Poland, Romania, Czech Republic, Bulgaria, Greece, Germany, France, Croatia, Lithuania, Slovakia, Hungary and Italy.
Category:

Overall Retailer of the Year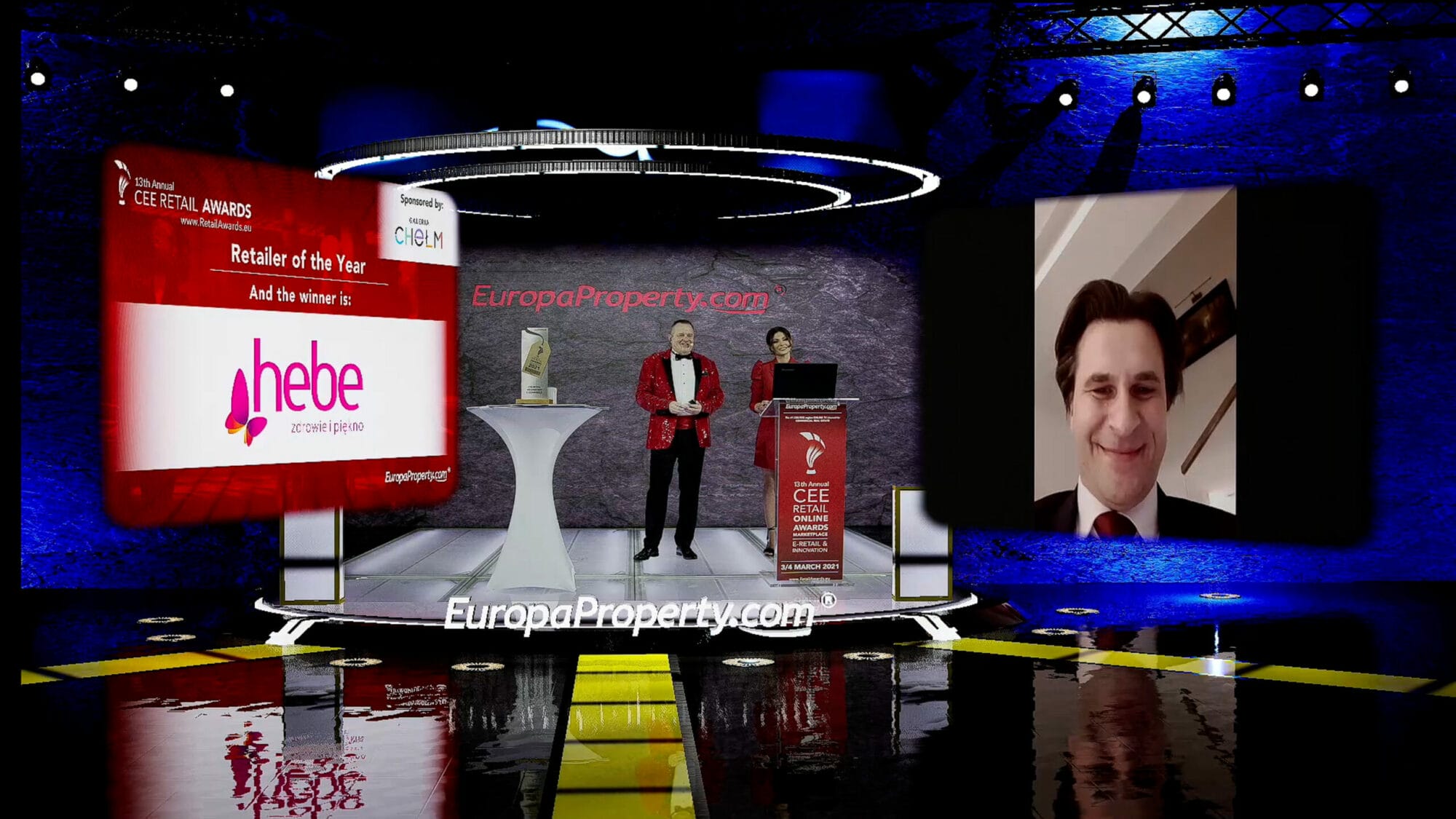 hebe
sponsored by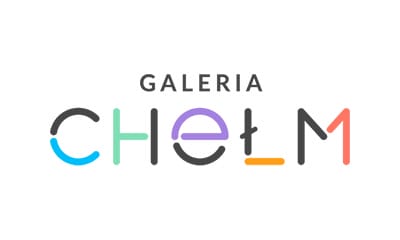 Hebe is a modern and friendly chain of drugstores, offering a carefully selected, diverse range, and exclusive products – all at extremely attractive prices. Hebe's offer includes Korean and natural cosmetics, as well as its own brands: Hebe Professional, Hebe Cosmetics, by hebe, Hebe Basics, and Hebe Naturals. Hebe is known for the high level of client service, awarded by the Gwiazda Jakości Obsługi for a few years in a row. By the end of 2020, the chain had 266 stores.
Category:

Professional of the Year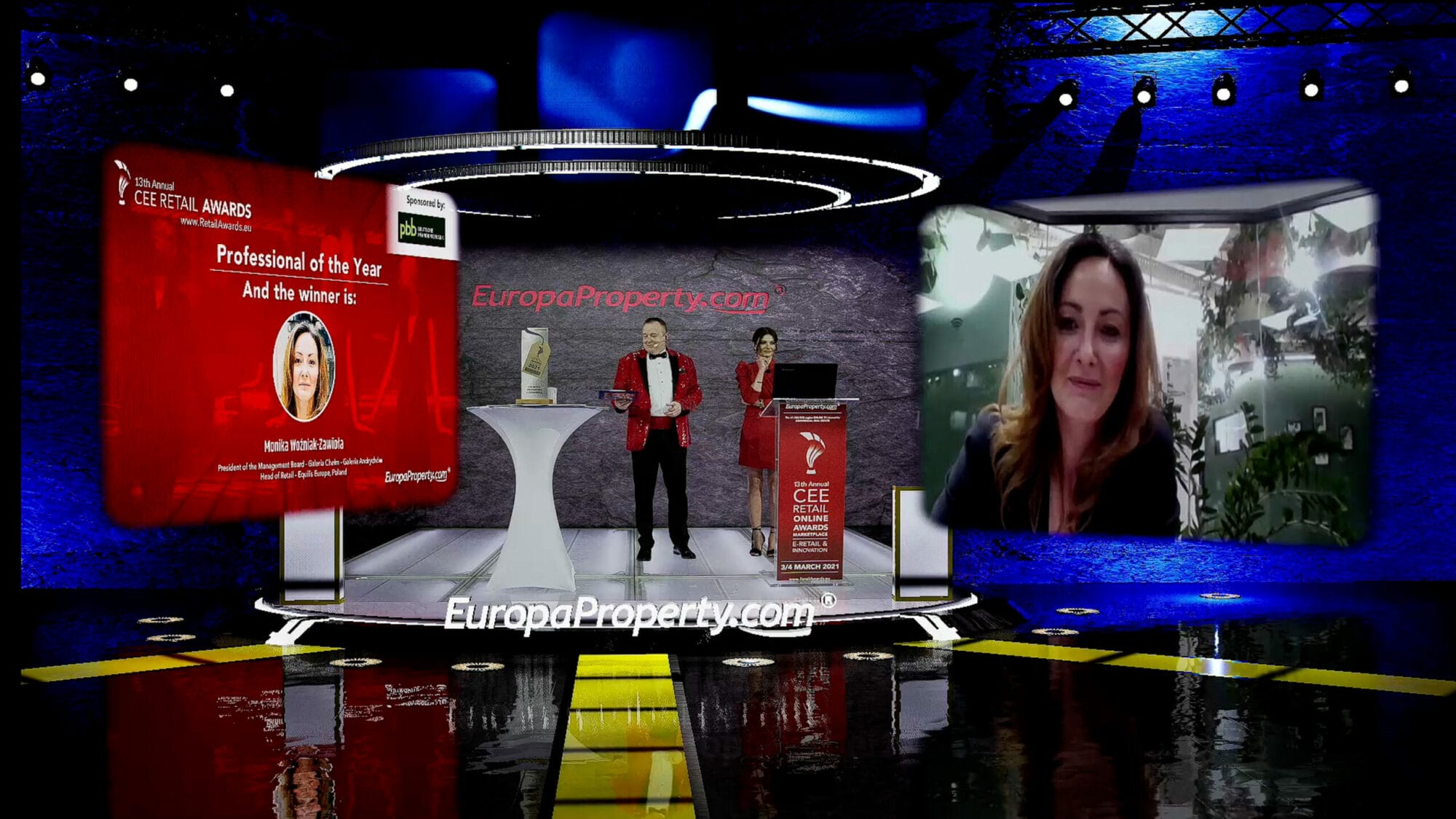 Monika Wozniak-Zawiola - EQUILIS
sponsored by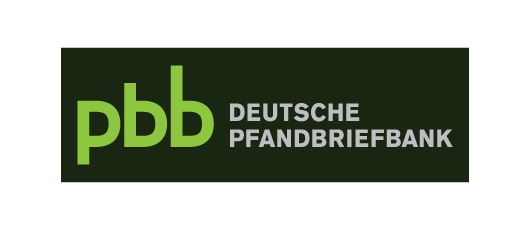 Monika Wozniak-Zawiola's noteworthy achievements include: settling down business in Poland, building recognition and securing project portfolio further growth resulting in Poland being one of the largest investment markets within the Group; JV partnerships establishment with local partner (incl. Acteeum); As President of the Management Board – Opening of Galeria Chełm, Poland, 17,200 sqm GLA shopping centre during lockdown COVID, 100% leased; Start of construction of 95% leased 23,300 sqm GLA Retail Park in Andrychów, Poland during the pandemic and securing external financing of retail projects, including alternatives to bank financing.